Interviews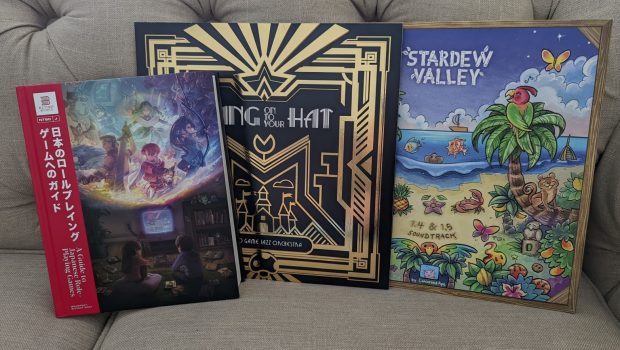 Published on June 7th, 2022 | by Andrew Bistak
PixelCrib Interview with Glenn Pereire
We catch-up with Glenn Pereire from PixelCrib to talk pop culture, collectibles and this new post-COVID world!
For those that don't know about PixelCrib, tell us a little about your awesome store and team? 
PixelCrib was founded a few years back now with the goal of promoting and celebrating gaming culture. Our main business is tracking down and selling beautiful, high-end gaming merchandise – the sort of stuff customers would normally have quite a bit of difficulty finding (if they were aware it existed at all!).
Our biggest ranges are our gaming vinyl soundtracks and our selection of physical video games (these are published in limited numbers) and video game history books, but we also sell enamel pins, figurines, and retro consoles. We are especially proud to be the official Australian & New Zealand distributor of the Evercade and Evercade VS consoles, which take retro gaming to a whole new level.
We're small, but growing quickly, with a reliable warehouse team who are constantly packing and dispatching orders, as well as a talented marketing and operations team, who make sure our customers find what they are looking for and have the best buying experience possible.
We're still living on Earth COVID-19 and unfortunately for the Eastern/Southern side of Australia, lockdowns became part of our daily routines in 2021. How did this affect your business and did you have your model of delivery?
COVID was certainly a challenging time for us, as it was everyone, but luckily we were able to keep things running without too much disturbance. Some supply chain issues slowed down the arrival of a couple of products, but luckily our customers were very patient and understanding, for which we are extremely grateful. Hopefully we were able to repay them by making the time in lockdown a little bit easier, as they could sit and listen to their gorgeous vinyls or page through the art books. Simple things to help ease the pain of COVID.
Given that gaming collectibles and merchandise give us a window into another realm, what were the most popular products of 2020 and also 2021?
We've seen a few key products come through that have proved very popular in the last 2 years. The Persona 5 Royal vinyl box set sold within a couple of hours of being launched and created quite a lot of excitement., Anything Stardew Valley related is always highly sought after and our biggest problem is keeping these items in stock! People love the game (and so do we, just quietly).
While both the postal service and couriers were smashed in 2020, do you feel that things have improved considerably since last year in terms of delivery?
We were lucky that our delivery services were never really impacted too heavily by postal and courier service delays domestically. We were certainly aware of it though, especially at Xmas time when we wanted to make sure customers got their products in time, and so it is a relief to know things are back to relative normality.
Tell us what your most popular collectible sold at PixelCrib is why do you think it went gang busters?
As we mentioned, we have a number of products that have proved insanely popular, but the biggest has to be The Hero of Time 2xLP (Music from the Legend of Zelda: Ocarina of Time). This double vinyl LP is an epic re-imagining of the soundtrack to Nintendo's timeless adventure RPG, The Legend of Zelda: Ocarina of Time. There is no doubt as to why it has remained so popular. It's Zelda. It's one of the best games ever made. And it's an incredible vinyl, with the soundtrack being reproduced with a full orchestra to finally create the epic feelings we all felt while playing the game. We have sold it since 2017, and had a few batches. The final batch of these vinyl's will be coming soon though, set to ship from June 2022. Once they're sold we are unlikely to get them again, so if your readers have any interest, now is the time to act!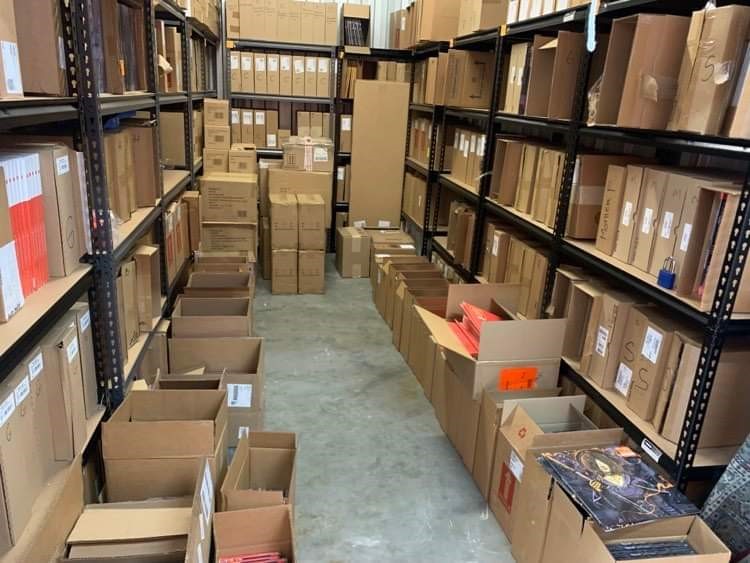 What products have shown the most interest this year? 
2022 has seen the rise of a few special products. The biggest hitter was probably The Guide to Japanese Role-Playing Games, a book produced by Bitmap Books which covers the entire history of JRPG's from 1982 to now in a whopping 652 pages. We're currently sold out, but word is more is coming in Q3 of this year so all is not lost for those who might be interested in getting a copy. Keep your eye on the website, friends!
Out of all your current merchandise you've sold, what are some of the PixelCrib team's favourites and why?
Honestly, the entire team are in constant struggle to stop themselves from taking merchandise home with them, and leaving some for the customers. We all have particular preferences, for instance – our founder, Glenn, loves the Hang On to Your Hat vinyl, which collects together big band arrangements of the Super Mario 64 soundtrack on two beautiful gold vinyl discs. It's a real treasure.
The universal favourites, though, would be the Evercade VS (which gets a lot of play time in the office over lunch and after hours) and the new Lock On video game journals from Lost in Cult. With Lock On, Lost in Cult are trying to elevate the conversation around gaming, and they collect essays that discuss gaming from a sentimental and intellectual viewpoint. They want to celebrate and emphasise gaming culture as part of the popular culture and art, and that sits very nicely with PixelCrib's mission too.
In relation to gaming LP's, why do you think this medium has made a comeback and why do they resonate so well with gamers?
There has been a massive movement back to vinyl for music in general, of course, with artists and listeners both citing the better sound quality. I think, though, it also comes down to the value of owning something physical that is beautiful and well produced, and reminds us of the real value of the music. Streaming services have, in some ways, cheapened the listening experience by making everything available, always. Playing a vinyl LP is, in a way, an act of reverence. Taking the vinyl out of it's jacket, which is covered in beautiful art. Placing it on the turntable and carefully placing the needle on the groove. Listening and experiencing the full album from start to finish, in the order the artist intended. It's almost like a tea ceremony in a way. Taking time to participate in this process reverts the experience back from the ordinary, and adds an element of the magical extraordinary again. If gamers love a particular game or franchise, it's only natural that buying the LP and performing this reverent act would be desirable, and we are glad we can help give them that experience.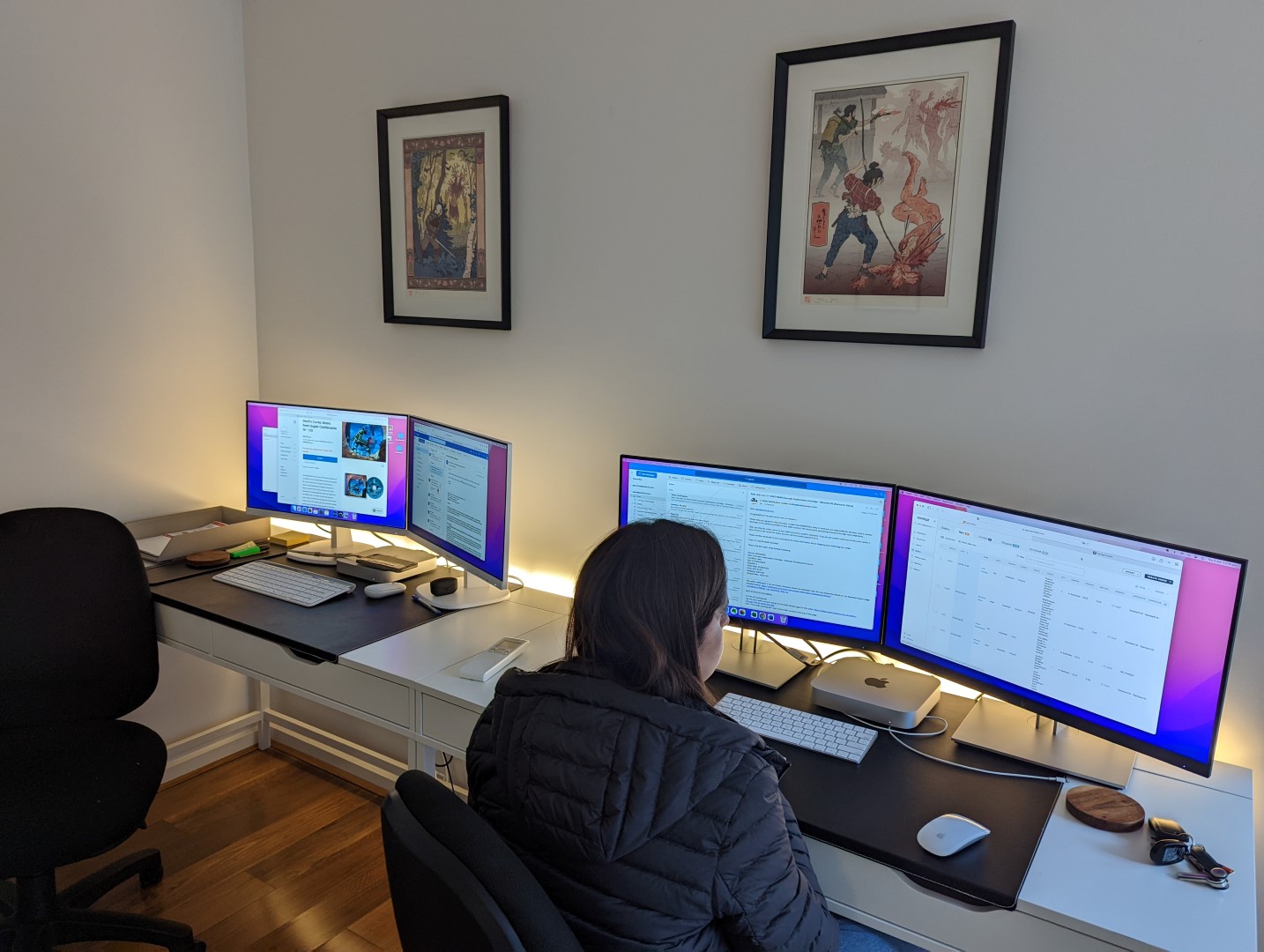 Can you share some of the new products that PixelCrib has recently acquired?
We are always getting new vinyls and books and various other products. The line of products we are most excited about now though is our selection of indie games published in physical format for Nintendo Switch, PS4, and PS5. We think collecting the discs and cartridges in similar to collecting vinyl, in a way, and offering less known and indie games helps create a platform for smaller developers to have their moment. Many of these games have cult followings, but lack the money or exposure to get onto the shelves of chain stores. We want to give them a home at PixelCrib, where we know the customers will truly appreciate them, just like we do.
Lastly, for fans of game merch, what's the best way for them to keep updated with your upcoming merchandise?
There are a few ways they can keep up to date with what's coming to PixelCrib. Firstly they can following our social media @pixelcrib on Instagram, Facebook, and Pinterest, and @pixelcribau on Twitter. We also send out regular newsletters notifying our customers of what has, and is arriving. If readers want to get on the mailing list they can do so by visiting the website – pixelcrib.com.au – and clicking the newsletter link on the menu. Otherwise, I'd say keep an eye on the website. There are new products coming almost weekly. If there is something they can't find, we're always happy to hear their requests too. If it's possible, we'll do our best to make it happen!