Hardware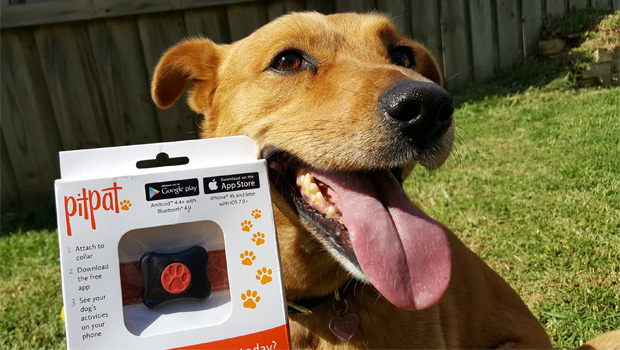 Published on April 9th, 2017 | by Andrew Bistak
PitPat Review
Summary: The PitPat is basically a FitBit for dogs and their owners
The PitPat is basically a FitBit (e.g. activity tracker) for dogs that allows owners to measure the physical activity of their best friends. So just like humans, dogs can get a wide assortment of diseases and complications should they put on additional weight or if they are inactive too long. The PitPat helps prevent this and gives you the product and tools (app) to keep your dog fit, healthy and happy. In terms of design, it's quite a small product that measures at 40x30x155mm with a weight of 12 grams with a cool paw logo on the front. Once on your dogs collar, they won't even notice that it's on!
With no monthly subscription fees, the PitPat is a one off purchase and according to the company, the battery life of this activity tracker for dogs last for up to one year and if you do need to change the battery, it takes a standard CR1632 battery which can easily be purchased at a wide variety of stores. Although the product doesn't come with a collar, it simply attaches to existing collars of up to 40mm wide and 5mm thick thanks to its Velcro strap and furthermore, it's water resistant of up to 1 metres with an IP67 rating.
The PitPat uses the same technologies as popular 'human' activity trackers that includes a three-axis accelerometer which monitors the dog while it is active (or inactive) and also Bluetooth technology in order to relay this information to your Smartphone. According to PitPat, the technology used within this activity tracker can distinguish between different activities such as walking, running, playing and resting as its algorithms then translate this into human friendly information. Overall, the PitPat does a good job at distinguishing between activities and my wish list would be to include the number of 'steps' or kilometres walked in a day.
So whether you're throwing a ball, going for a walk or if your dog is chasing birds (like Ruby), the PitPat captures all this information, including when they are resting or sleeping. This information is even translated into how many calories are burnt by your dog and by putting in certain statistics of your dog like their weight, age and size, the PitPat app will give the suggested target needed for you dog in order to keep them fit and healthy.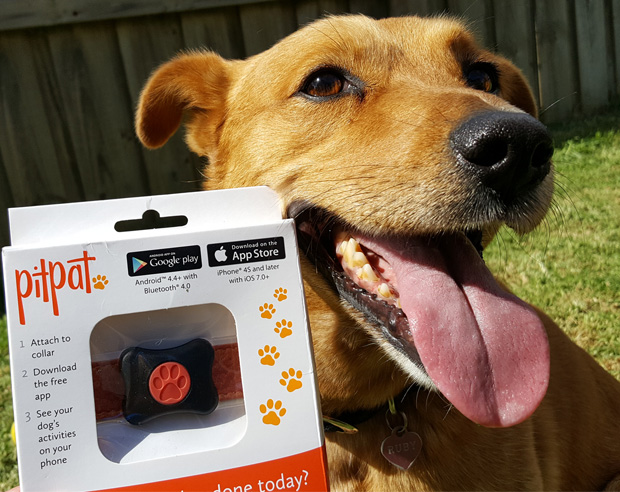 As the PitPat uses Bluetooth, this technology is safe for both humans and dogs and to sync the information between your phone and the device, you simply run the app to transfer the information. In terms of storage, the device can hold around a week's worth of activity. The device is also compatible with both Apple (iOS 7+) and Android (OS 4.4+) devices and can be linked with three PitPat devices. Unfortunately you can only sync the device to one phone and although not a deal breaker, the PitPat does not have GPS.
Setting up PitPat
Setting up the device is very easy and once you have downloaded the PitPat app from either the Google Play Store or Apple Store, you just run the app and then just pair the device with your smartphone. However I had a slight issue and according to the manual, once the app is running, you need to push the paw button on the PitPat to sync the device to your SmartPhone. Unfortunately I could not push the button and I had to take it apart with a screwdriver (which is normal for changing the battery) and after that, it worked perfectly. It was like something was stuck that prevented me from pushing the button.
The PitPat App is quite easy to use and everything is laid out well. Once you have downloaded the app and entered your dos information, the program then gives you the ideal goal for your best friend. You can also check throughout the day how much activity your dog has done during the day and even a breakdown of minutes per activity. One issue with the PitPat is that it measures activity in 5 minute increments so anything less won't be counted towards the activity which is a shame. This of course is to force the owner to play with their dogs in 5 minutes blocks.
Final Thoughts?
The PitPat is a clever device that helps dog owners keep their pets fit and healthy, not to mention inspiring them to become active with the dogs. All in all, it's a well designed product with a good app and clever algorithms and technology to monitor your dog.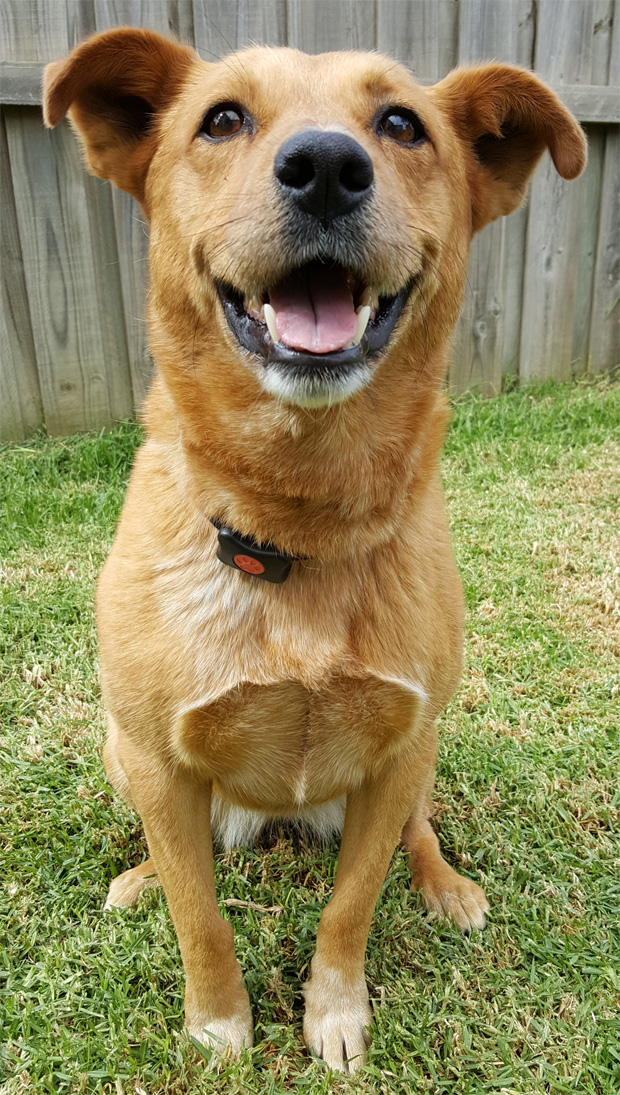 For more great products, check out http://www.mobilezap.com.au/59798/samsung/galaxy-s8.htm