Blu-ray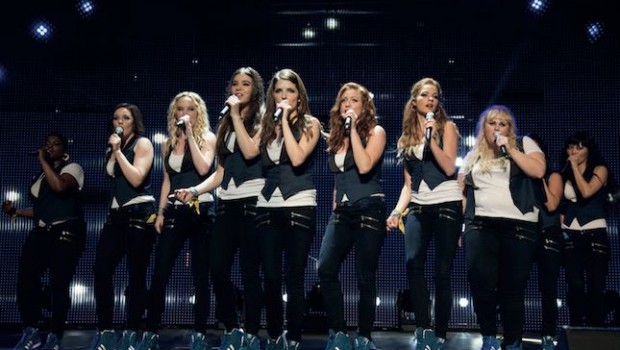 Published on July 28th, 2015 | by admin
Pitch Perfect 2 – DSM Confronts the Bellas Film Clip
To celebrate the release of Pitch Perfect 2 on 6 August, check out this amusing clip from the film entitled "DSM Confronts the Bellas" which features a witty clash between our favourite musical rivals as they prepare for the world championship in Copenhagen.
With both sides really turning up the heat, their final showdown is one you won't want to miss.
About Pitch Perfect 2
We're Back, Pitches… The Barden Bellas are back to pitch slap the world in Pitch Perfect 2, the follow-up to the original runaway global hit about a group of lovable misfits with only one thing in common: the irresistible way they sound when they're seamlessly mixed together, mashed-up and arranged like never before.
It's been three years since the Bellas brought their signature vocals, style and attitude to become the first all-female group to win a national title. But when they get banned after a scandal that threatens to derail their last year at Barden, the three-time defending champs worry that this time they've lost their harmony for good. With just one chance left at redeeming their legacy, the Bellas must fight for their right to win the World Championships of A Cappella in Copenhagen. And as they struggle to balance the pressures of musical domination with senior angst, it will take the power of sisterhood to find their voice and see what it takes to be the world's top pitches.