Games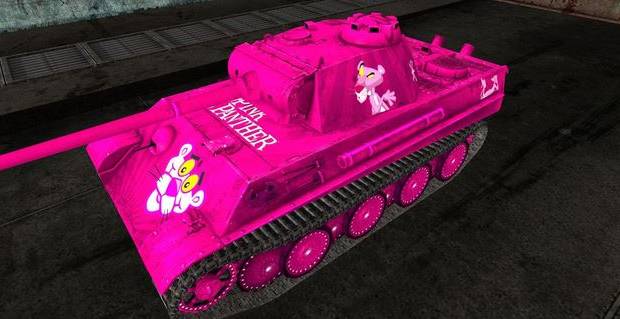 Published on May 19th, 2018 | by Admin
Pink Your Tank in World of Tanks Blitz
Wargaming debuts pink camo for a limited time starting on Pink Panther Day
May 18, 2018 – Wargaming, the developer and publisher of World of Tanks Blitz, announced today that on Friday, May 18, pink camouflage will become available for all World of Tanks Blitz users to celebrate "Pink Panther Day!"
The product of repeated requests from the game's player base and developers who envisioned a world where a Panther tank decked with pink camo would forever traumatize unsuspecting opponents, the new skin makes a bold statement and will be an option on all tanks currently in the game. To secure your pink camo, make sure to win a few rounds to accumulate a certain number of credits. But don't wait: This is a limited-time offer – and it's bound to eventually disappear in a puff of pink smoke!
"Pink represents confidence and strength. It makes tanks bright, mean, and dangerous," says Volha Bakush, Marketing Director for World of Tanks Blitz. "This is not the first time (and it will certainly not be the last!) that players have collaborated with the development team to implement the community's most audacious ideas. We hope that the new pink camo skin will receive a warm welcome from Blitz players all over the world!"
More info here:
Key Features
Experience strategic 7v7 multiplayer gameplay.
More than 250 iconic WW2 vehicles from nations across the world.
Engage in intense matches across 23 unique battle arenas.
Free-to-win: Equal access to in-game elements for everyone.
Real-life physics for authentic tank movement and damage mechanics.