PC Games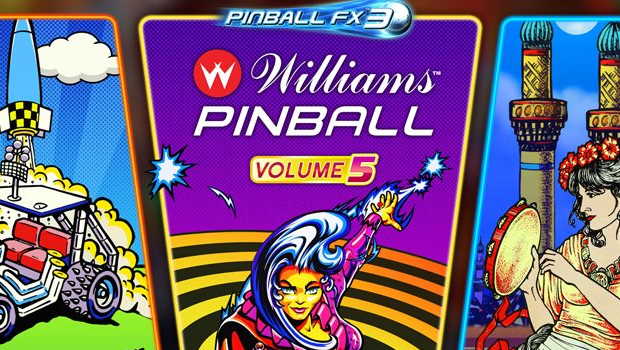 Published on January 16th, 2020 | by Chris O'Connor
Pinball FX 3 – Williams Pinball: Volume 5 DLC PC Game Review
Summary: Three new tables to try and establish the highest score on, with some lovely nostalgia thrown in for good measure.
Growing up in arguably the heyday of arcades I was mostly a video game player… but that was mostly because they were most prevalent. When I did come across a pinball machine I was always keen to jump on and have a go. This thrill continued into the computer simulated versions with early forays such as Worms Pinball being a favourite (it had some great mini games). Then came Pinball FX and their subsequent releases and a new benchmark was set. So now, Pinball FX has the rights to and has been dishing out their recreations of Williams Pinball tables and we get to benefit from these recreations.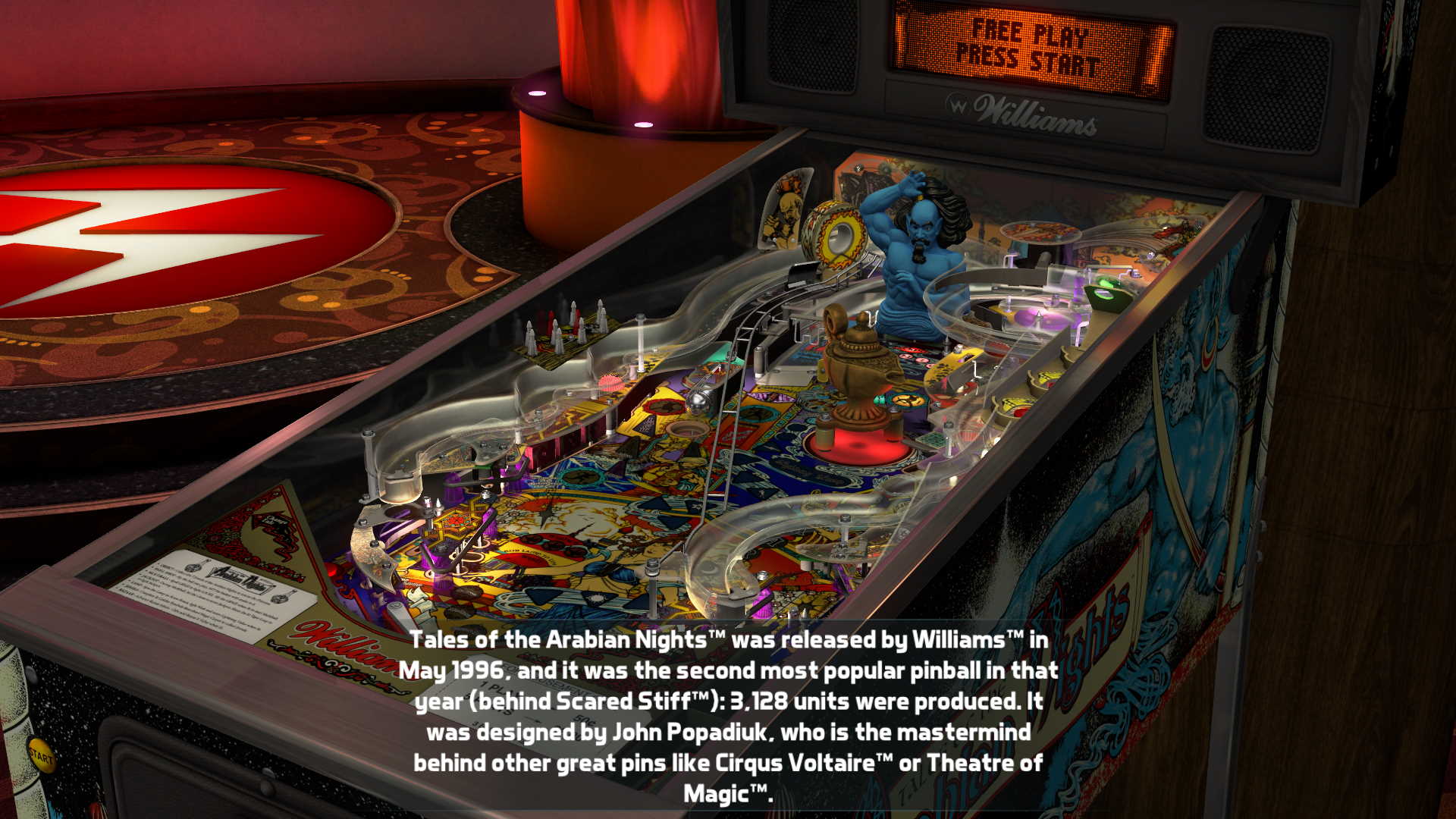 This (as the titles clearly states) is the 5th Volume and contains three tables, Tales of the Arabian Nights, Cirqus Voltaire and No Good Gofers each table has its own mix of unique features and each one will bring hours of fun.
One of the things I particularly like about these table collections is the history that is given when you first select the table. As they go through their pregame table tour, details of the historic pinball machine are presented which is great for aficionados and casual enthusiasts alike. The only issue I ever really have with playing Pinball is I'm not skilled enough to be able to really enjoy the LED display without risking loosing my ball. When I have managed to steal a glance though I am always impressed with the recreations provided there… they seem very authentic to the real thing.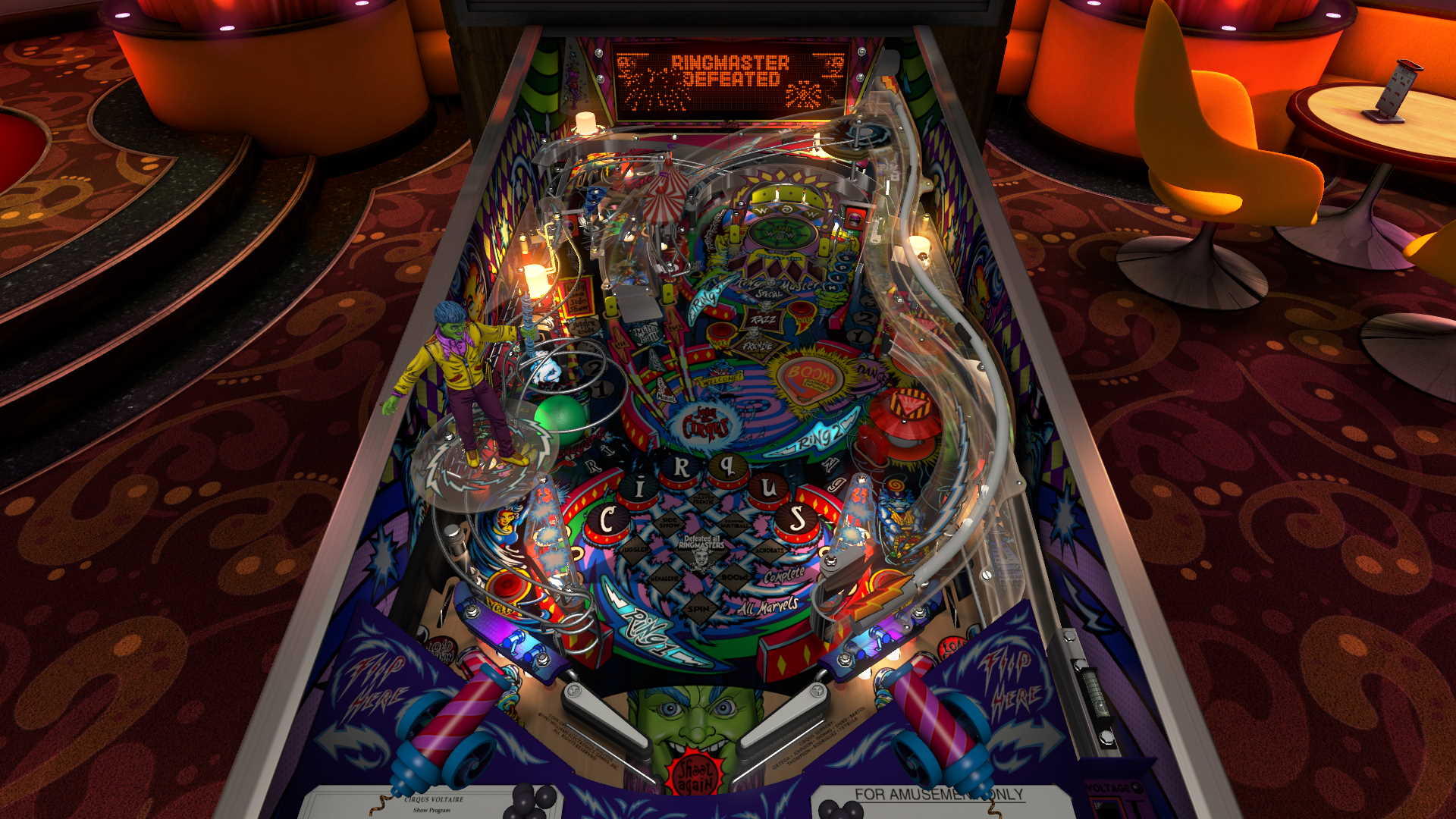 The three tables here each provide an option to enjoy the tables as they were originally presented or in their new (only possible in digital form) editions. The main difference being some of the table animated features can be a lot more… well, animated. An example is on No Good Gofers (which I would have to imagine is heavily inspired by Caddy Shack), there's a little golfer figure who will swing his little golf club… but if things don't go his way he will throw his golf club, right off the surface of the pinball table. The option to play either the classic or enhanced table is a great way of pleasing both the purists and those who want to enjoy the tables with added pizazz!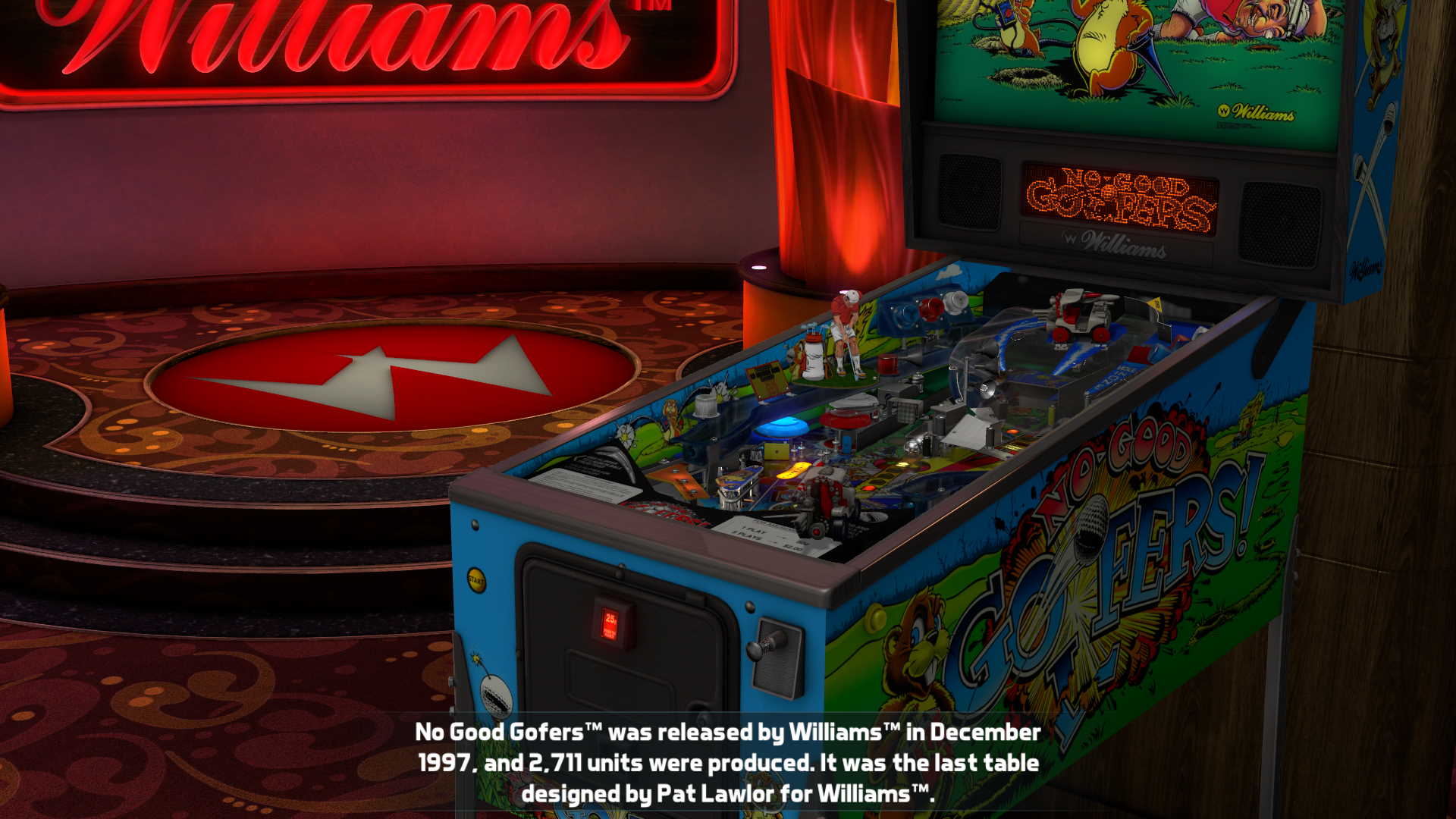 I remain a big fan of pinball and having access to many great tables in my home means I can just jump in and play at a moments notice and for as long as I want… it's a great casual game (I must attempt to make a virtual pinball machine some day). For the price I'd say this is reasonable value, it's only three tables… but you may well find yourself logging many hours on the tables as you strive to beat your previous score. Maybe wait for a sale if you aren't a huge pinball fan… if you are a huge pinball fan and love the history of the games, then you may well be happy to pay the full price and just grab this ASAP.