Games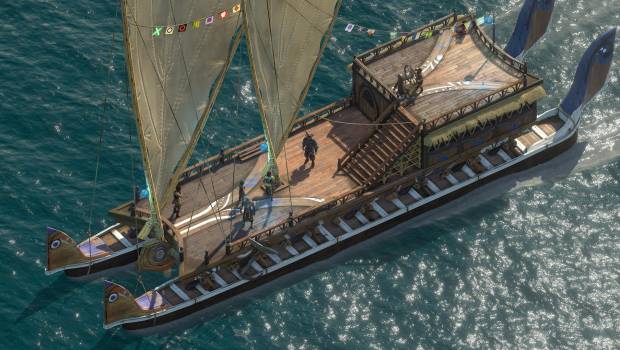 Published on March 28th, 2018 | by Admin
Pillars of Eternity II: Deadfire | Features Trailer Released!
Irvine, California – March 28th, 2018 – Independent developer Obsidian Entertainment, in partnership with indie powerhouse publisher Versus Evil today unveiled the latest trailer for their upcoming title Pillars of Eternity II: Deadfire.
In this 'features' trailer, adventurers get a sneak peek of the new adventure that awaits in Pillars of Eternity II: Deadfire, sequel to the award-winning, party-based RPG Pillars of Eternity.  Embark on a dangerous voyage of discovery through the tropical region of the Deadfire Archipelago as you hunt a god to save your soul.
Your adventure starts May 9th on PC, MAC and Linux.  Pre-order now via the game's steam page to receive access to bonus in-game loot including:
St. Drogga's Skull: Crafted from a sabre and the skull of a martyr it will slash and burn enemies in combat, while also guiding players through the darkest reaches of the Deadfire.

Beakhead, the Hawk (In-Game Pet): Beakhead, the white hawk, took a liking to your ship soon after you arrived in the Deadfire. Captains in the Deadfire are only as effective as their crew, and with this jaunty first-mate by your side you're bound to find success at sea.

The Black Flag: This flag is said to have been flown by a mysterious and rowdy band of seadogs from a far-off land, who dyed their sails black with a stain made from ground-up dragon glass. Dark and intimidating, but somehow attractive, nonetheless.
See you on the high seas adventurers!