Blu-ray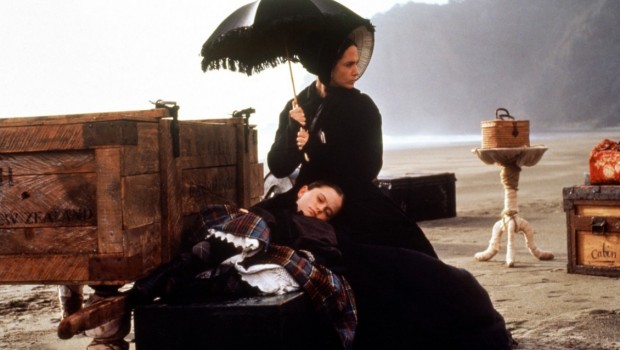 Published on October 28th, 2014 | by admin
THE PIANO REMASTERED
THE PIANO – Digitally Remastered and Available on Blu-ray, DVD and Digital December 10
Digitally remastered and celebrating its 21st anniversary, comes THE PIANO, Jane Campion's cinematic masterpiece. Winner of 3 Academy Awards® including Best Actress (Holly Hunter) and Best Supporting Actress (Anna Paquin), THE PIANO weaves the passionate tale of Ada, a young mute woman who reluctantly arrives in 19th century New Zealand for an arranged marriage.
"It is one of those rare movies that is not just about a story, or some characters, but about a whole universe of feeling" – Roger Ebert
Loneliness grips her, and she has only her daughter and her grand piano for comfort. Misunderstood by her husband (Sam Neill), Ada finds herself drawn to her darkly intense neighbour (Harvey Keitel), stirring up vengeful jealousies and violent emotions. But in the end, only one man truly understands how to win Ada's heart – through her beloved piano.
"This saga of will, destiny and passion…is an extraordinary symphony of sounds and silence, of lilting pleasure and tangled horror" – Washington Post
Jane Campion won the Palme d'Or at the esteemed Cannes Film Festival in 1993 for her work on THE PIANO and was the first female director in history to do so. She returned to the festival only just this year as the head of the jury. THE PIANO was universally recognised for the unforgettable performances from Holly Hunter, Anna Paquin, Sam Neill and Harvey Keitel and a rousing soundtrack by Michael Nyman (Ravenous, The End of the Affair). With the deft, recognisable touch of Jane Campion's (Bright Star, Sweetie, TV's Top of the Lake) direction imprinted on this film, it is a moving, immersive tale of love, betrayal and the immeasurable powers of both silence and music.