Games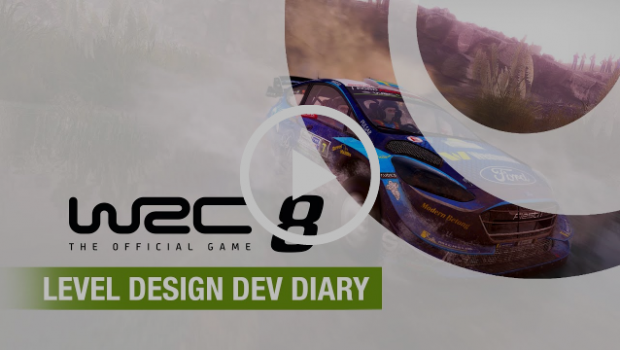 Published on August 31st, 2019 | by Admin
PHYSICS AND LEVEL DESIGN: BEHIND THE SCENES OF WRC 8
With just a few days before release, Bigben and KT Racing are pleased to share the latest glimpse behind the scenes of WRC 8, the official video game of the FIA World Rally Championship. Through two Dev Diaries, KT Racing's Art Director, Amaury Beyris, and Physics Designer, Jérémy Lolieux, shed some light on the game's level design and physics.
Watch the video on level design here
https://youtu.be/p4NOrKeSEgg
Watch the video on new and improved physics here
https://youtu.be/tzAnZLSPMzg
In the first video on level design, Amaury Beyris details each step in the process of creating a rally. From referencing the database to achieve a 1:1 scale, to recreating landmarks, each detail is crucial for reproducing the look and feel of special stages and rallies. To increase player immersion, WRC 8 also includes the unique terrain features and weather conditions of each country, which realistically affects the driving, car set-up, tyre choice and much more.
In the second video, Jérémy Lolieux talks us through some of the major physics improvements in WRC 8 compared with the previous edition. After collaborating with Citroën Racing engineers and rally drivers, the developers were able to redesign and refine the physics engine for most aspects of the car: transmission, differentials, turbo, grip, suspensions and tyre behaviour, etc. By working all these elements into the game and creating more predictable driving behaviour, players can enjoy an ultra-realistic experience and more intuitive control of the car.
This is the most complete and authentic official WRC simulation ever made. New off-road physics for all surfaces, a completely redesigned Career Mode, extreme and dynamic weather conditions, 52 teams, 14 countries, over 100 special stages, weekly challenges and an eSports mode… Experience the most intense WRC yet!
WRC 8 will release the 5th of September 2019 on PlayStation®4, Xbox One and PC and in November on Nintendo Switch™.