Games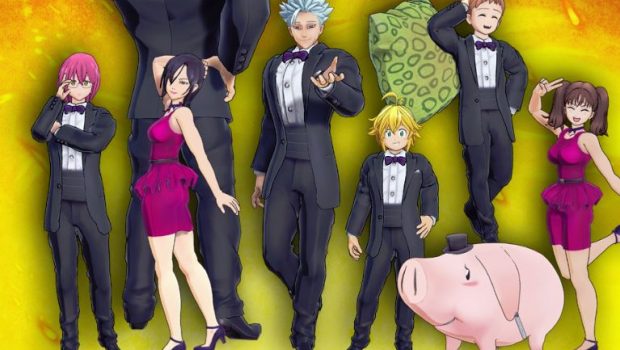 Published on November 7th, 2017 | by Admin
Physical pre-orders & release date now available for SEVEN DEADLY SINS
BANDAI NAMCO Entertainment Europe announced today the physical pre-order of The Seven Deadly Sins: Knights of Britannia and announce the official release date now set on the 9th February 2018.
Click here to watch the new video on YouTube: https://youtu.be/wnuB7AYcQVs
For those who pre-order the game a set of formal wear costume will be available and it features: Meliodas, Ban, King, Hawk, Diane (human-sized), Escanor, Gowther and Merlin.
With the pre-order announcement new information about the game has been unveiled. Escanor, the Lion's Sin of Pride featured in the upcoming season, will be playable into the main game. He is renowned for gaining immense power during the day, and gradually becoming weaker with the setting of the sun. His Sacred Treasure is the Divine Axe Rhitta and his power is named Sunshine. The brand new Season – The Seven Deadly Sins: Revival of The Commandments, on air later this year in Japan, will be available as well next Spring 2018 as additional free content for all the players.
The Seven Deadly Sins: Knights of Britannia will be available in Australia and New Zealand on the 9th February 2018 exclusively on the PlayStation®4 – both digital and boxed with EFIGS localization.
To learn more about BANDAI NAMCO Entertainment Europe's other products please go to: http://www.bandainamcoent.com or follow us on Facebook at https://www.facebook.com/BandaiNamcoEU or join the conversation at https://twitter.com/BandaiNamcoEU.