Hardware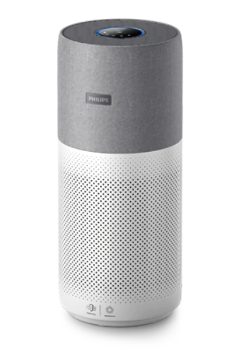 Published on November 11th, 2020 | by Andrew Bistak
Philips Steps Up its Innovation Efforts in Air Purification to Improve Indoor Air Quality  
Royal Philips (NYSE: PHG, AEX: PHIA), a global leader in health technology is stepping up its innovation efforts in air purification towards helping more people make the change to spending more time indoors.
With a team of more than 100 scientists, doctors and engineers working in air purification, Philips has a long-standing heritage in health technology and has become a global leader in air purification[2]. As part of its advancements, Philips has launched its latest home care innovation – the new Philips Air Purifier 3000i Series – to help improve clean air delivery.
Australia is a country with high instances of asthma in the population[3]. In fact, asthma affects around 2.7 million Australians, or 11% of the total population[4]. Furthermore, almost one in five Australians, or more than 4.6 million people, also suffer from allergic rhinitis, commonly known as 'hay fever'.[5]
Philips Air Purifiers can remove 99.99% of pollen allergen[6], plus 99.97% of particles as small as 0.003um (equal to 3 nm) from air that passes through the filter including common airborne allergens: dust mites, mould spores and pet dander[7].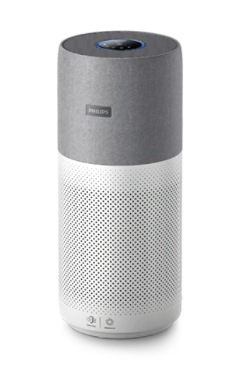 "Australians are increasingly prioritising their health and those of their loved ones. At Philips, we believe that empowering people to take control of their own health is important, and these can be addressed with innovative technologies," said Nicholas Lee, Personal Health Leader, Philips ASEAN Pacific. "With the Philips air purifiers, we want to provide our customers with the latest intelligent, personalised solutions that can help improve your indoor air quality and spaces."
Improving air quality in indoor environments with intelligent, personalised solutions designed for modern indoor spaces
Philips' latest air purifier innovation – the Philips Air Purifier 3000i Series – presents an effective and innovative solution for cleaner air in real time and a more powerful complete clean to increase ventilation and particle filtration.
The Philips Air Purifier Series is designed for modern indoor environments such as homes, offices, clinics and schools that have little circulation of fresh air and are often dependent on air-conditioning for ventilation.
"Respiratory health has become an increasingly important topic for Australians, following one of the worst bushfire seasons in history. Now more than ever, we are considering the impact of pollutants in the air and the potential impacts on our health. However, air quality at home is often neglected, despite being a hotspot for pollutants such as dust and pet dander," said Adele Taylor, National Asthma Council's Sensitive Choice Program Manager.
"Carpeted areas, such as that of home offices, can produce a build-up of dust and pollutants over time. Additionally, these areas can produce hidden mould due to increased humidity. As Australians continue to spend more time at home for work where air quality can be much poorer than in the office, it's important to consider air quality and reduce the risk of asthma, allergies and hay fever-related issues," she added.
With the Philips Air Purifier 3000i Series, Philips is presenting the innovative superiority of its expert solutions for cleaner, improved indoor spaces.
Philips Air Purifier 3000i Series 
Regular Retail Price: $899.00
Philips Air Purifier 3000i Series senses certain harmful particles, gases, and allergens in real time with a professional grade sensor that detects indoor pollutants such as pollen, dust mites, mould spores and pet dander[8]. It has a superior filtration performance which can remove 99.97% of particles as small as 003μm (800 times smaller than PM2.5) and harmful gases like TVOC, odour, etc[9]. Philips AeraSense technology continuously monitors the air and can purify air in a room of 20m2 in less than eight minutes[10]. It is highly effective in sensing even the slightest change in indoor air quality display, which gives you reassurance. It uses an integrated filter model which is FY3430/30.
It also provides effortless control and convenience with a Clean Home+ app, allowing you to check the air quality at home anytime. Additionally, real-time air quality at a glance allows you to easily identify the indoor allergen index, PM2.5 and certain harmful gases level, such as TVOC[11] with different LED display options. The Philips Air Purifier 3000i Series also provides effortless maintenance with a smart filter that detects the amount of pollutants filtered, calculates filter lifetime and prompts for filter replacement. It has an innovative design with fabric texture finishing that blends in seamlessly with modern interiors. Its ultra-quiet sleep mode for clean air enables you to sleep soundly without disturbance and auto ambient lighting adjusts according to the room's environment.
The Philips Air Purifier 3000i Series has a CADR (Clean Air Delivery Rate) of 400 m³/h. It purifies rooms up to 104m2 with a noise level of 33-66 dB(A).
The Philips Air Purifier 3000i Series is currently available from the Philips e-store and at all Philips-authorised retailers. For more information, visit https://www.philips.com.au/c-p/AC3033_73/series-3000i-philips-air-purifier-series-3000i