Hardware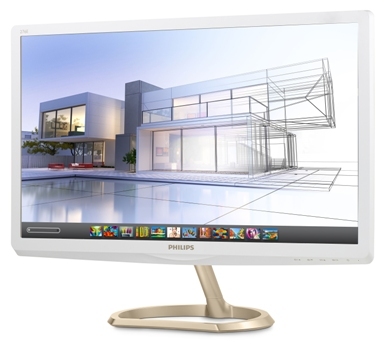 Published on May 25th, 2016 | by admin
Philips launches the first Quantum Dot Monitor
SYDNEY, Australia – 25 May 2016: MMD, brand licensing partner of Philips Monitors, introduces the new Philips 27″ Full HD monitor 276E6ADSW & 276E6ADSS, featuring innovative Colour IQ Quantum Dot Technology that brings the richest and most vivid colours to users. The monitor offers a convenient and flexible user experience thanks to a wide range of adjustments and connectivity options. This high-performance monitor is perfect for professionals who benefit from its high precision and detail on screen. And with the elegant and slim design, it also complements home decor.
A brand new visual experience with Colour IQ Quantum Dot Tech
 Thanks to the Colour IQ Quantum Dot Technology the Philips 276E6ADSW & 276E6ADSS can display a more dynamic range of colours that reflect the natural colour palette delivering vibrant and life-like images. This Full HD monitor covers 99% Adobe RGB and 100% sRGB colour gamuts for colour consistency and accuracy, making it ideal for entertainment and gaming, as well as professional photography and design. With wide viewing angles of 178/178 degrees, users can enjoy content on an IPS-ADS display which offers crisp images with intense colours from almost any angle.
To further strengthen the visual quality, the monitor also integrates an array of leading edge Philips technology. SmartContrast that analyzes the displayed contents and automatically adjusts colours and backlight intensity to dynamically enhance contrast for the best digital images and videos. SmartImage Lite enhances the contrast, colour saturation and sharpness of images and videos for ultimate display performance. SmartControl Lite allows user to fine-tune most parameters of the monitor quicker and easier.
The Full HD resolution, combined with the true colour technology and the adjustment options, results in vibrant images and a comfortable viewing experience.
Elegant Design
 With the sleek and slim body, the monitor is favourable in any home décor. Whereas its modern touch controls also complement the design, the inherent features of the 276E6ADSW & 276E6ADSS takes your computing to the next level.
Optimizing multimedia experience
The monitor is equipped with MHL technology, an interface that enables mobile phones and other portable devices to connect to high-definition displays. MHL allows users to enjoy mobile games, photos, movies or other apps on the big screen.
Specifications

Pricing and Availability
The Philips 276E6ADSW & 276E6ADSS are available in the Australia through business partners now.
Distributors: Ingram Micro Australia
Multimedia Technology Pty Ltd
SRP: $299
Product link: http://www.philips.com.au/c-p/276E6ADSW_75/lcd-monitor
http://www.philips.com.au/c-p/276E6ADSS_75/lcd-monitor
More details: www.philipsmonitors.com.au