Games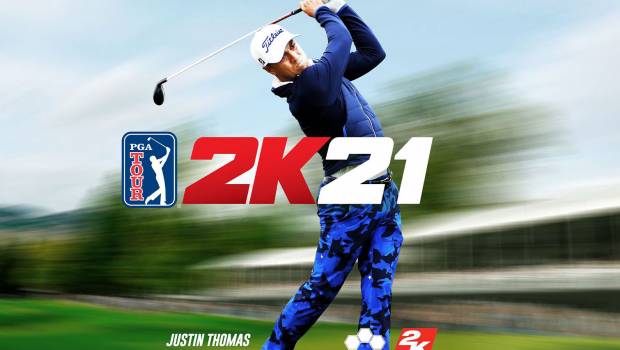 Published on August 7th, 2020 | by Andrew Bistak
PGA TOUR 2K21 Preview (August 2020)
For those living in Victoria Australia, August has been a crappy month, especially with the increased number of COVID-19 cases and unfortunately deaths that are associated to it. Add in quarantine for those close contacts with COVID-19 patients to isolation for those who have the virus, Stage 4 Lockdowns for people in Melbourne CBD and now a State of Disaster, humanity has definitely seen better days.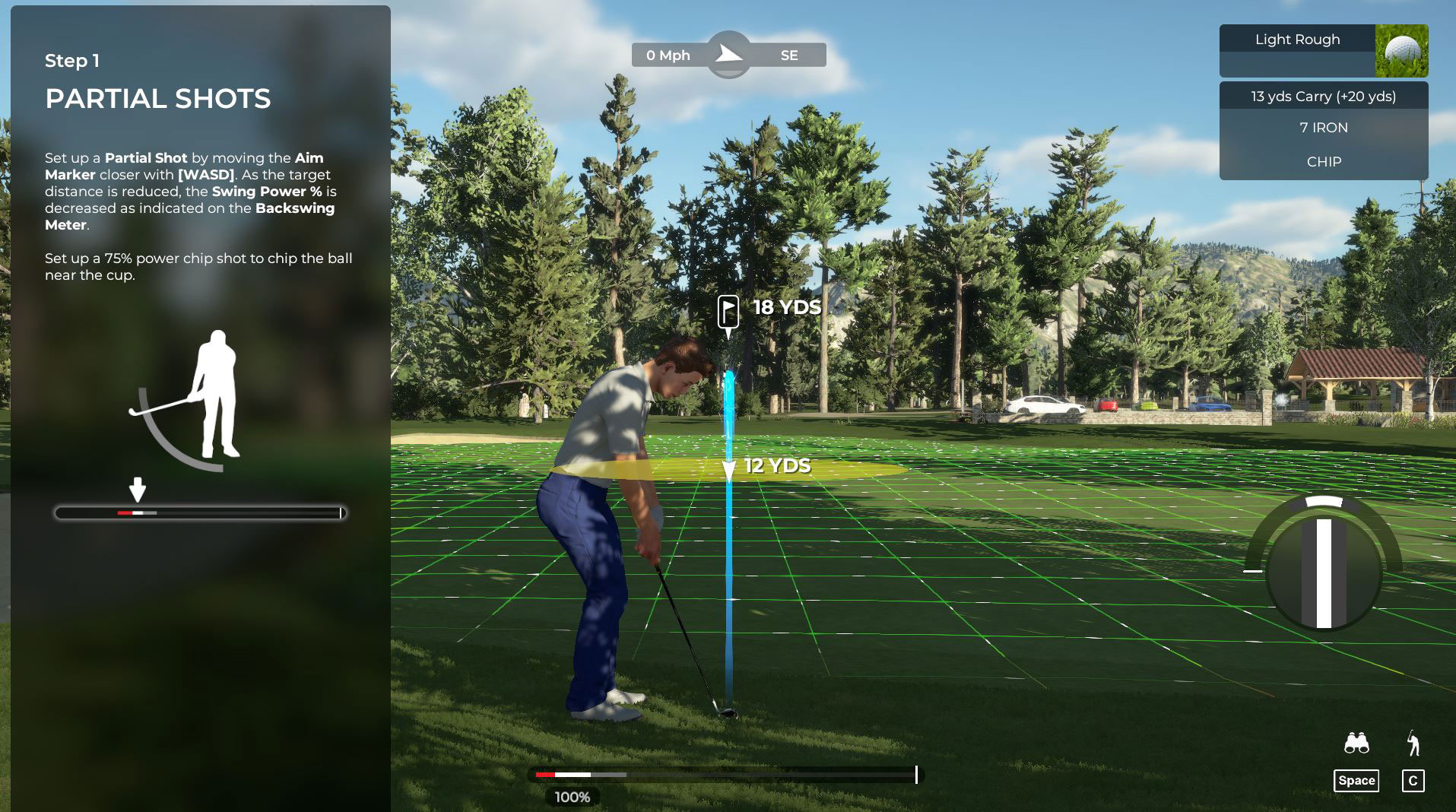 If you're stuck at home or need some serious respite from the real-world issues (aka COVID-19), 2K is about to come to your rescue with PGA TOUR 2K21 from HB Studios which all starts on the 21 of this month and if you're a fan of golf, you're about to experience one of the best golfing games to date!
On Tuesday morning, I was given an exclusive heads up into the new golf game from 2K, including access to the BETA of this game through Steam. Needless to say, I was pumped!
Whether you're a serious golfer or just looking to have fun, PGA TOUR 2K21 has something for everyone!
– 2K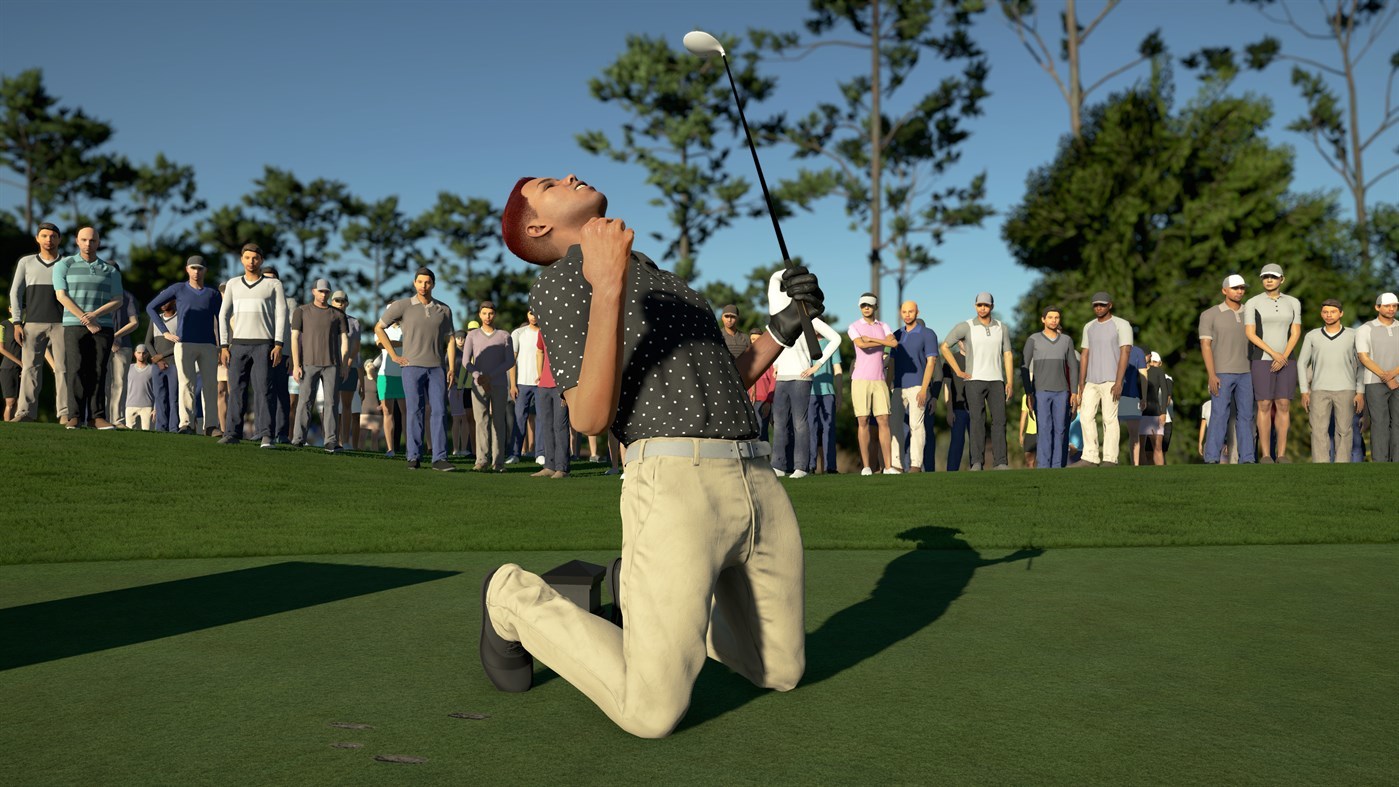 It's been a few years since I played a golf game on the PC or a gaming console and once the BETA was installed, I realised how much I missed video game golf. Not only does it boast a slick presentation with exceptional graphics but the gameplay is very sturdy and you can play the title on a variety of different controllers from keyboard to mouse and of course, a game controller.
Another great aspect of PGA TOUR 2K21 is that it has been designed for players of all levels and whether you're new to "gaming" golf or an old-school veteran, you can tailor how you will play the game, including its difficulty. Furthermore, the full version will allow you to join "online societies" as you visit clubhouses from around the globe to compete in virtual tournaments with others.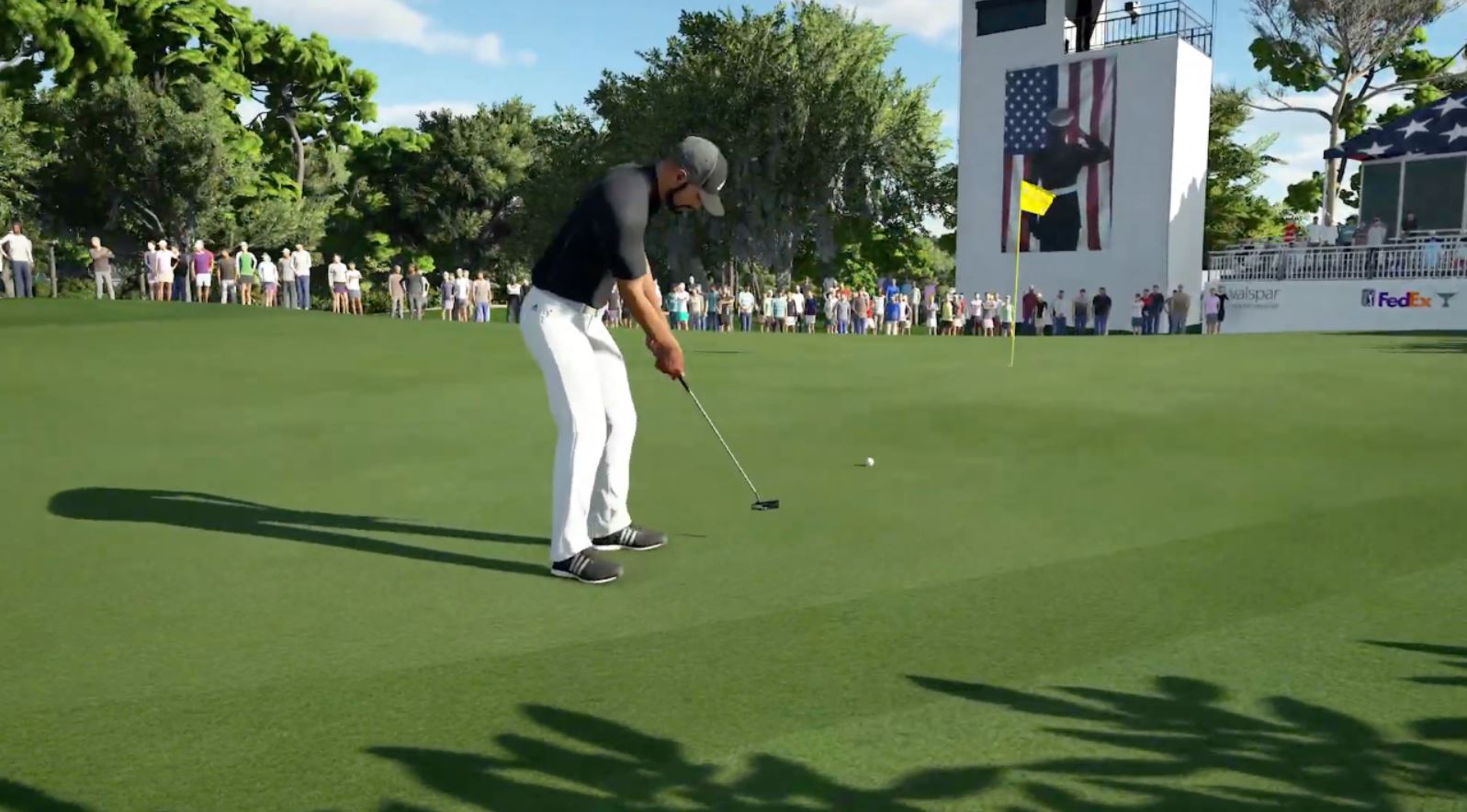 With the BETA, I tried the game with the mouse and a game controller with both methods working quite well. As I streamed it to my laptop from my gaming PC, I opted for a mouse at night. This allowed me to hold the left button down, drag it down and then push it up to mimic a real-world string. Thankfully there is a tutorial that teaches you the ins and outs of the control system. A controller gives the game a much more console feel and both control methods worked well. When I play the game on our 60″ TV, I opt for the controller, whereas on my laptop or PC, it's the mouse.
.
You can even create your own golfer and as you play, you are awarded XP and as you "win", sponsors will take interest, including the option of upgrading the gear that your golfer has. While there are microtransactions (yuck) to purchase virtual currency, good old fashioned gaming hard work will also give you access to this.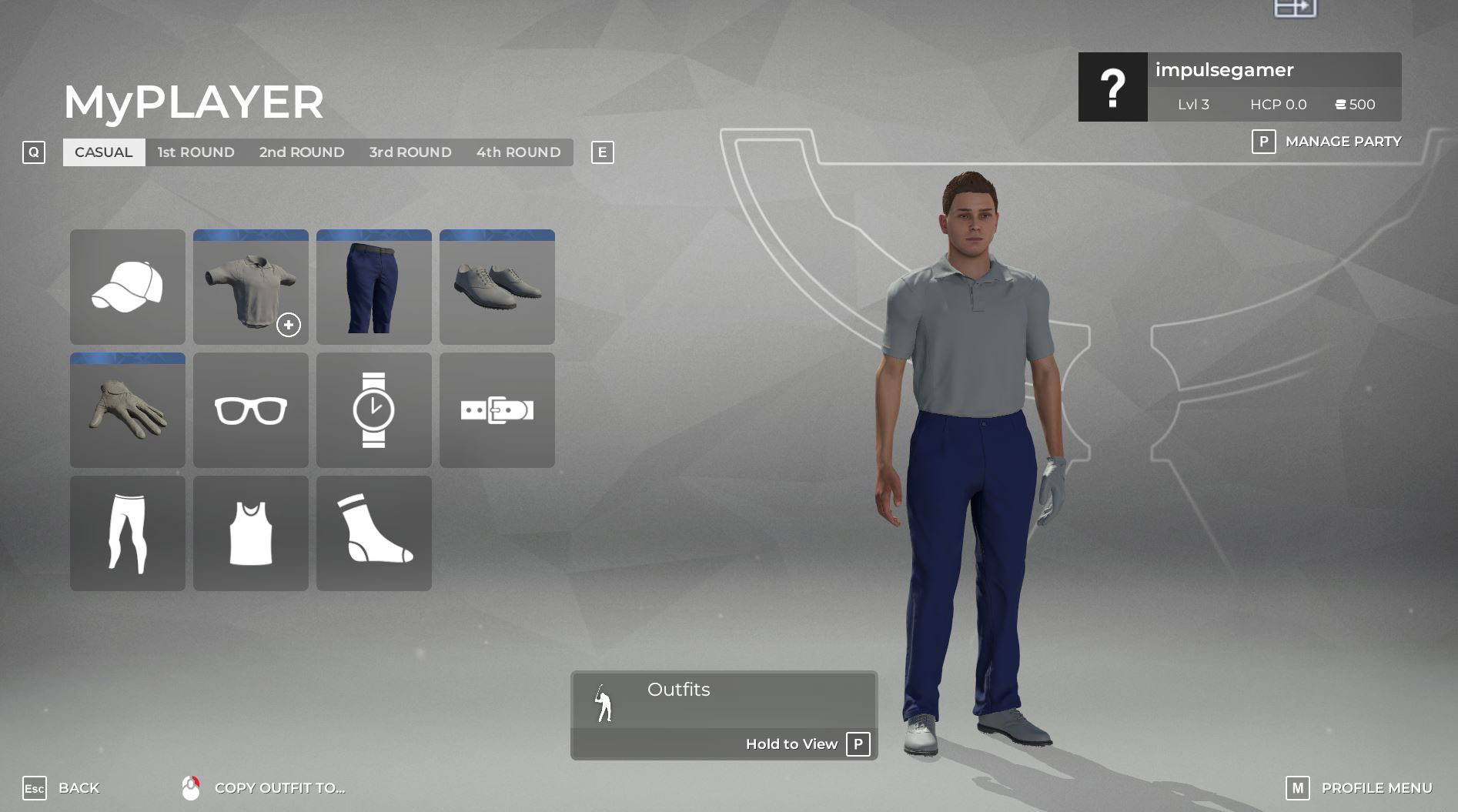 Graphically, the game looks amazing on the PC and the only slight downside is that the facial expressions of the golfers need some more emotion but apart from that, this is the best looking golfing game ever! The courses look so detailed and while I'm in lockdown, I really enjoyed exploring these places that I am unable to visit in the real-world.
Play against the pros. Play with your crew. In PGA TOUR 2K21, you can play by the rules or create your own!
– 2K
Another fun feature is the commentary between Luke Elvy and Rich Beem which feels like real-banter and doesn't seem forced of contrived. It actually feels like they are commenting on your play, rather than just reading a script of sentences (which they probably are) but the way they have joined it all together is relatively faultless. Their banter is even funny at times.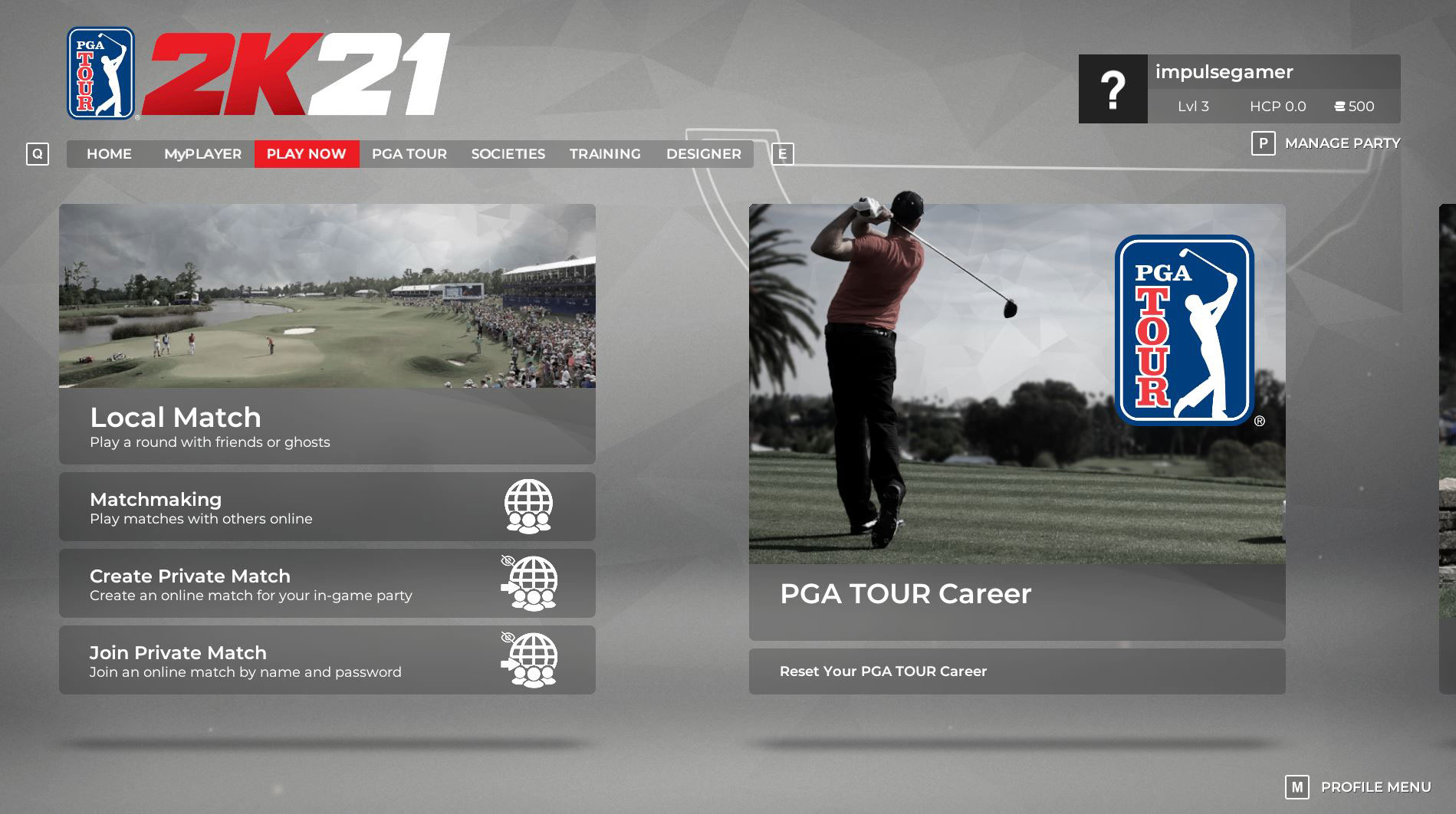 Adding to the golfing experience are the realistic courses, weather effects and realistic lighting that at times makes you think you are watching golf on TV. The crowd also seem immersive as well… remember those 2D cutouts in the old games or dodgy 3D models, this is not the case with PGA TOUR 2K21, it's all about realism here. Apart from the licensed courses, there's also licensed likenesses of players such as Matt Kuchar and Justin Thomas!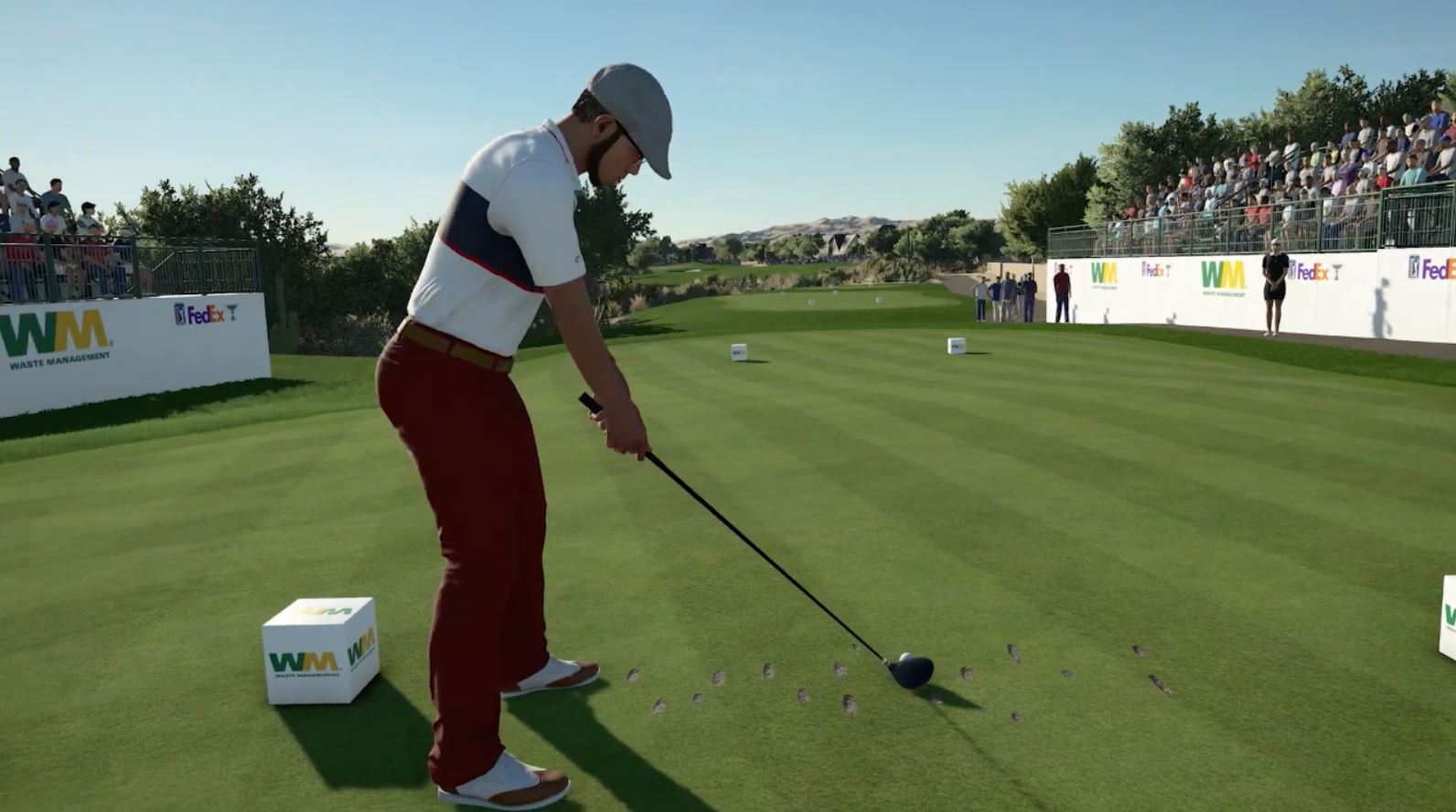 While I was hitting like a pro, if you want more control, you get to choose your clubs, including less help from the game that can be a challenge at times but does give you more control and a bigger challenge. Apart from tournaments, there's plenty of other modes to engage in, both local and online such as Stroke and Scramble. Want to create your own dream course? Sure thing! While the game does not feature cross-compatibility, any courses you create will be available on other platforms.
Final Thoughts?
While this was a sample of things to come, I for one cannot wait until the full version is released later this month. Kudos to developers HB Studios and 2K!
Golfing just got fun again!
Key Features
ALL-NEW PGA TOUR CAREER MODE
Prove you've got what it takes to become FedExCup Champion. Take on PGA TOUR Pros during your very own career, earning rewards and gear along the way.
PGA TOUR PROS AND NEW COURSES
Play against Justin Thomas and 11 top pros on stunning, real-life courses including TPC Sawgrass, East Lake Golf Club, and more.
BUILD YOUR MYPLAYER & DREAM COURSE
Create and personalize your MyPLAYER with equipment and apparel from brands you love. Design your ultimate course with 1,000s of custom options.
DOMINATE THE GREEN AT ANY SKILL LEVEL
Rookies can take advantage of real-time tutorials, tips and shot suggestions. Already a pro? Master your game with Pro Vision, Distance Control, Putt Preview, and other innovations.
GET THE PARTY STARTED
Hit the links with friends by playing local and online matches, including Alt-Shot, Stroke Play, Skins and 4-Player Scramble.
MAKE YOUR OWN RULES
Command your Clubhouse with Online Societies. Run full seasons and tournaments and earn bragging rights on the course. Create entry rules and requirements as well as handicap and event settings.
THE MOST REALISTIC COURSES EVER 
Real-world scanning brings the fairway, green, bunkers, trees, lakes and ponds to life!  True-to-form PGA TOUR broadcast presentation features slick graphics, dynamic cut-scenes and a seamless replay system, all anchored by the play-by-play commentary of Luke Elvy and Rich Beem.