Comics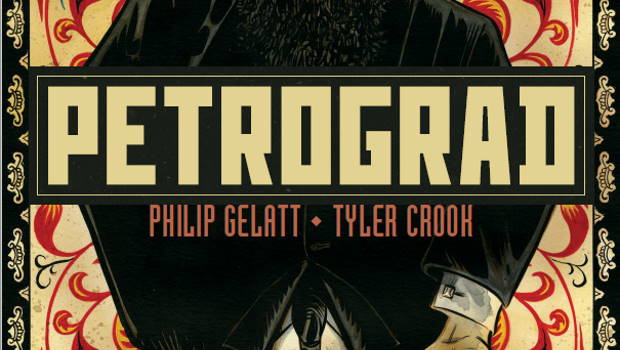 Published on November 17th, 2021 | by Chris O'Connor
Petrograd Review
Summary: Looking at the assassination of Rasputin in a wider context, threading fact with fiction and exploring the geopolitical machinations of the time.
By a certain age I suspect most people hear of Rasputin, even pre internet his legend was fairly wide spread. Petrograd delves into the infamous man's arguably infamous death and by weaving fact with fiction gives readers a fresh perspective on the events leading up to the fabled assassination.
Writing
There's a great pre-amble before the story begins that explains how the book came to be. How a lot of research went into the writing and just how close the events in the story are to those of the actual historical events. Importantly we are also told of a key difference and how and why that choice was made (creating a completely fabricated character rather than giving a real person a fabricated back story, I think, is a very wise choice). Because a main character is completely fabricated, they can be put in situations that real people weren't (or at least not officially acknowledged as being in). They can be given relationships that help to give a greater context for the events, painting a more vivid picture of the time and place these events took place in order to better explain to readers how such events could have occurred.
Artwork
The images here really help to drive home the divide in living conditions between the rich and the poor. We see the average people living in the bleakness of their cold surrounds, housed in minimalist abodes contrast with the palace and the finery and excess enjoyed by the wealthy and elite of society. We see the contrast of Rasputin's scraggly visage and the eloquent appearance of those whom he advises. The landscape itself is depicted as being harsh and uninviting, heightening that sense of oppression in the air and making life in general seem quite bleak in that environment.
Final Thoughts
Petrograd is a fascinating read. Even knowing elements are made up for the sake of the story… knowing that some of the more "unbelievable" events are actually historically correct, still amazes. The manufactured spy gives great freedom to explore the personal and political landscape that surrounded such odd events and leaves room for the readers mind to explore some of the broader issues raised.
Definitely worth a read and a worthy addition to the home library.
Publisher: Oni Press
Writer: Philip Gelatt
Artist: Tyler Crook
Cover Artist: Tyler Crook
Genre: Historic Fiction, Political
Format: 266pgs, Monochrome, TPB
Release Date: 11th Jan, 2022