Films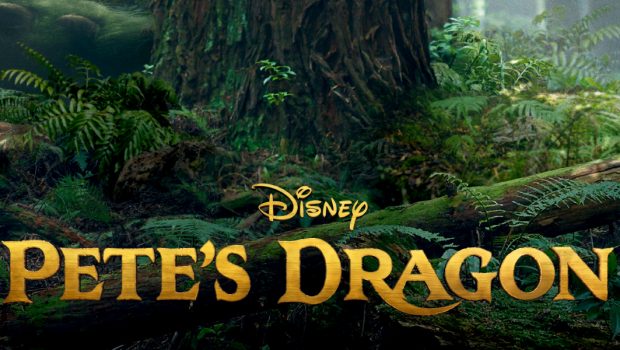 Published on September 19th, 2016 | by Curtis Mayfield
Pete's Dragon – Film Review
Reviewed by Curtis Mayfield M-H on the 16th of September, 2016
Disney presents a film by David Lowery
Written by David Lowery (screenplay), Toby Halbrooks (screenplay), Malcolm Marmorstein (based on screenplay by), Seton I. Miller (based on a story by), S.S. Field (based on a story by)
Produced by James Whitaker
Starring: Oakes Fegley, Oona Laurence, Bryce Dallas Howard, Wes Bentley, Karl Urban, Isiah Whitlock Jr and Robert Redford
Music by Daniel Hart
Cinematography: Bojan Bazelli
Edited by Lisa Zeno Churgin
Running Time: 103 minutes
Rating: PG
Release Date: the 15th of September, 2016
If Disney is known for one thing it's making family friendly films that tug at the old heartstrings of both the young and the young at heart. With Pete's Dragon, Walt's cronies haven't changed this winning formula, which pays off big time. Pete (Oakes Fegley) is an orphan (see Aladdin, Frozen, Big Hero 6), who lost his parents in a car crash in the deep anonymous forests of North America at age three. The young crusader survives in the dense, remote forest for six years with the help of his dragon pal Elliot. Unlike the trailer, the dragon is revealed quickly in the first 10-minutes of the movie, wasting no time in introducing us to the green, furry giant. Moving away from the camp, sing-songy original 1977 version of Pete's Dragon, this time we're given less scales and more fur with Elliot now being presented more as a loving, loyal dog than a giant lizard. This reimaging of the creature is a massive improvement since, let's be honest, people love watching big naïve but adorable creatures play about. The relationship between Pete and Elliot is of course super charming and touching. So much so that when ranger and nature lover Grace (Bryce Dallas Howard) discovers Pete, we're afraid that the fun and games of soaring over the beautiful green landscapes is finished for the two. Grace and her family take in Pete, with daughter Natalie (Oona Laurence) and partner Jack (Wes Bentley) providing him with a home for the first time in a long time. Natalie plays pseudo-sister to Pete, teaching him all the things he missed growing up in the woods. Pete tries to explain to the family that Elliot is real but his descriptions are played off as having an imaginary friend. But Grace isn't convinced since her father (Robert Redford) has told a decades old tall tale of his experience of seeing a dragon that runs on par with Pete's explanation of the creature.
Of course for any Disney film there's the obligatory conflict between good and evil. The evil being represented by Jack's rednecky brother Gavin (played by Karl Urban), who works for a lumberjack company and has visions of destroying the forest that houses Pete and Elliot. Jack also comes into contact with Elliot but meets the not-so-gentle side of the giant, so an eventual grudge is created. A clear metaphor about man vs. nature stems from this with an Avatar-like battle between chainsaws and trees. There's also a very simple metaphor of family and the suckyness of growing up. The messages of the movie are clear but not too on-the-nose for the adult audience. In fact the themes of family and childhood are quite touching and add to this predictable but very likeable kid friendly movie. There are only a few downsides to the film with one of them being the bland piece of wood that is Wes Bentley's acting. His facial expressions are that of a boiled egg, with his piercing but never blinking eyes and his emotional range spanning from 'mildly-interested' to 'slightly-concerned'. It's as if he's still stuck in his role in American Beauty.
Complaints aside, Pete's Dragon does what it's meant to do. It's an entertaining and engaging enough movie that adult audiences are given plenty to chew on for the hour and 40 odd minutes of running time. Another pro to the film is the seamless incorporation of the 1970s time setting that goes unnoticed until about halfway in. The chunky rotary home telephones and denim fur lined jackets give it away eventually. Kudos goes to the two main actors, Fegley and Laurence whose acting talents made this movie that much more enjoyable to watch. It's also nice to see Howard play a role that isn't in the 'total-bitch' range of movie characters (see 50/50 and The Help). To anyone over the age of 14, Pete's Dragon is very predictable and so are the characters, but director David Lowery has guided this uncomplicated family flick into territory that's worth exploring. If a tiny tear falls down your face at any point of the movie, then don't worry, you're only human and aren't immune to the emotional power that is Disney.
4 out of 5
Summary: It's an entertaining and engaging enough movie that adult audiences are given plenty to chew on for the hour and 40 odd minutes of running time.