Blu-ray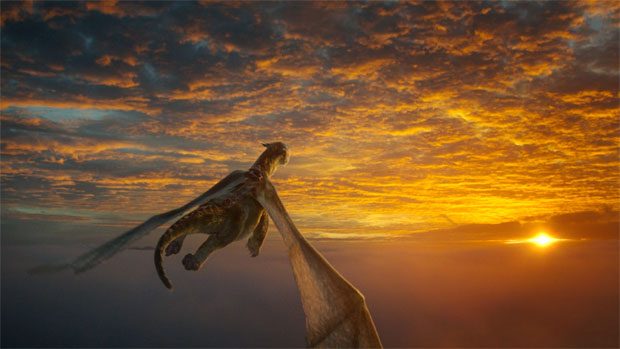 Published on January 29th, 2017 | by James Wright
Pete's Dragon Blu-ray Review
Summary: Pete's Dragon on Blu-ray is a beautifully told story about a boy and his giant dragon.
Pete's Dragon is the delightful family Disney tale by director David Lowery which could be considered a Tarzan story for the younger generation. After a devastating car accident, a young 4 year old boy named Pete is stranded in the forest and as he searches for help, he comes across a massive dragon where the two become friends.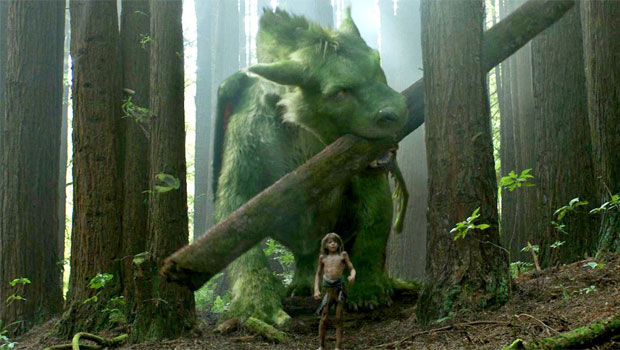 Fast forward time and Pete (Oakes Fegley) is now 10 years old and living with his massive dragon 'Elliot' in a cave in the woods who acts as a protector for him which does have parallels between a boy and his loyal dog. Unfortunately their life is about to become complicated when loggers stumble upon the area where they are living and when Pete takes interest upon a girl named Natalie (Oona Laurence) who is of a similar to age to him, this 'wild' body is taken into custody.
Thankfully Pete is put into the care of Natalie's parents, a ranger called Grace (Bryce Dallas Howard) and her logger husband Jack (Wes Bentley), however he still yearns the friendship of Elliot. To make matters worse, Jack's brother Gavin (Karl Urban) believes that something unusual occurred where Pete was found as he gathers his group of hunters to capture this mythical creature.
Hence begins a game of cat and mouse as Pete, Natalie and her grandfather Meacham (Robert Redford) try to liberate Elliot in this feel good movie. Overall, Pete's Dragon is an interesting story which is filled with action, humour and drama that will definitely make this film a classic with children and families.
Furthermore, the actors involved in the film do their best to create some likeable characters, especially Oakes Fegley who succeeds at creating a very likeable protagonist as Pete. Then you have Bryce Dallas Howard who encompasses a very caring mother, not just for her family but also the forest where she works. Sure it's a little clichéd but somehow comes together. Veteran actor Robert Redford works as the 'storyteller' in this film, however Karl Urban comes across a little one dimensional and his personality does a double take right at the end of the film.
However the other star of Pete's Dragon is the amazing CGI dragon that is not only very lifelike but boasts some very human-like emotions. The dragon interacts spectacularly with both the cast and the environment with some scenes had me quite confused on how they managed certain elements. Although the ending of the film is a little predictable, I wasn't expecting the last scene which was definitely a very nice way to end this story based on the original 1977 Disney live-action musical. All in all, a fun Disney film from start to finish with just a couple of pauses along the way.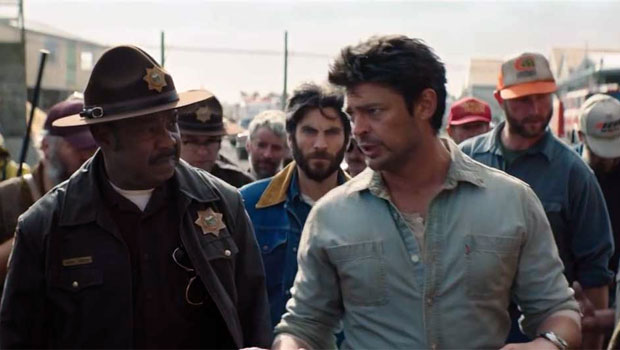 Video, Audio & Special Features
On Blu-ray, Pete's Dragon boasts sharp images and very vibrant colours. This helps in creating a realistic CGI dragon that almost jumps out of your TV set. Audio is great and is one film that should be listened to in surround sound. Given that, the audio is balanced well with clear dialogue and some decent sound effects. For special features, Disney include quite a few which revolve around the making of the film to where it was filmed in New Zealand and the amusing token bloopers.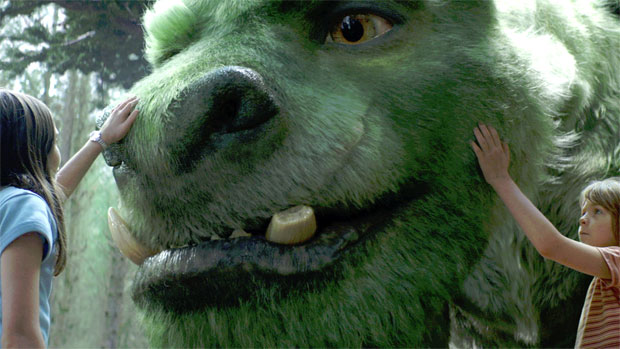 Special Features:
Notes To Self: A Director's Diary
Making Magic
"Disappearing" Moments
Bloopers
"Nobody Knows" Music Video By The Lumineers
"Something Wild" Music Video By Lindsey Stirling
Welcome To New Zealand
Audio Commentary
Final Thoughts?

Pete's Dragon is an enjoyable family movie that successfully brings this tale into the 21st century with interesting characters, a fun story plus some very impressive special effects that really brings 'Elliot' to life. It's well cast and the cinematography just adds to entire experience of the film.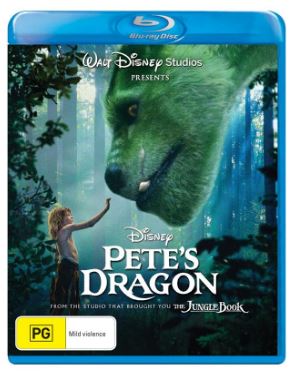 Blu-ray Details
Director – David Lowery
Actors – Oakes Fegley, Bryce Dallas Howard, Robert Redford, Karl Urban, Oona Laurence, Wes Bentley
Film Genre – Family
Label – Walt Disney
Audio – English (DTS-HD 7.1)
Subtitles – English
Running Time – 103
Aspect Ratio – 2.39:1
Region Coding – A,B,C (Blu-Ray)
TV Standard – HD
Rating – PG
Consumer Advice – Mild violence
Year of Release – 2016
Primary Format – Movies/TV – Blu-Ray