Events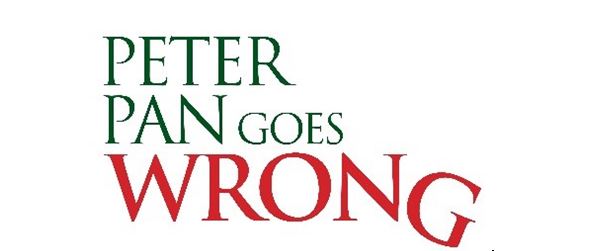 Published on July 18th, 2018 | by Admin
Peter Pan Goes Wrong THE OLIVIER-NOMINATED AND CRITICALLY ACCLAIMED PETER PAN GOES WRONG STUMBLES INTO AUSTRALIA FROM LONDON'S WEST END FOR LIMITED RUN
TICKETS ON SALE FRIDAY 29 JUNE FROM 4PM
Following hot on the wobbly heels of the box office hit The Play That Goes Wrong, comes another triumphant disaster from London's West End.  If all goes to plan, Peter Pan Goes Wrong should be stumbling around Australia from 19 December 2018 to 3 March 2019.  Nominated for an Olivier Award in 2016 for Best New Comedy, Peter Pan Goes Wrong sees Mischief Theatre bring their trademark comic mayhem to the J.M. Barrie classic, Peter Pan.
In Peter Pan Goes Wrong, the much-loved members of The Cornley Polytechnic Drama Society once again battle against technical hitches, flying mishaps and cast disputes on their way to Neverland with hilarious and disastrous results.
Peter Pan Goes Wrong will play at The Playhouse, Arts Centre Melbourne from 19 December 2018, the Adelaide Entertainment Centre from 30 January 2019, the Canberra Theatre from 6 February, the Sydney Lyric from 13 February, and at His Majesty's Theatre, Perth from 7 March.
Peter Pan Goes Wrong is co-written by Mischief Theatre company members Henry Lewis, Jonathan Sayer and Henry Shields, creators of the Olivier Award-winning comedy The Play That Goes Wrong, which played to packed theatres in Melbourne, Adelaide, Sydney, Canberra, Brisbane and Perth in 2017.  Both 'Goes Wrong' productions are renowned for their highly physical comedy packed with finely-tuned farce and Buster Keaton-inspired slapstick delivered with split-second timing.
"We are so thrilled to be bringing Peter Pan Goes Wrong to Australia and particularly excited to see the finished construction of our upside down theatre so when our team arrive they are the right way up", said Henry Lewis. 
James Cundall, CEO of Lunchbox Theatrical Productions and presenter of Peter Pan Goes Wrong in Australia, said "Audiences in Australia gave a rapturous welcome to The Play That Goes Wrong when it toured last year, demonstrating their fantastic sense of humour and love of a good time.  Peter Pan offers another marvellous opportunity for things to go drastically wrong for the Cornley Polytechnic Drama Society, and for Australian audiences to once again ache from laughter."
Peter Pan Goes Wrong premiered at the Pleasance Theatre in London in December 2013 before going on to tour the UK during 2014.  The production made its West End debut in 2015 for a Christmas season, returning the following year from October for another Christmas season, making it the third show running in the West End from the Mischief Theatre Company after The Play That Goes Wrong and The Comedy About a Bank Robbery.
Peter Pan Goes Wrong is directed by Adam Meggido, with set design by Simon Scullion, lighting by Matt Haskins, costumes by Roberto Surace, sound design by Ella Wahlstrom and songs composed by Richard Baker and Rob Falconer. 
Peterpangoeswrong.com.au
Ticketing Information – Tickets on Sale Friday 29 June from 4pm
Melbourne
Venue:                    Arts Centre Melbourne, The Playhouse
Dates & Times:      From 19 December 2018
Wednesday                                          1pm & 7pm
Thursday / Friday                                 7pm
Saturday                                                2pm & 7pm
Sunday                                                  1pm & 5pm
Special Christmas Eve Matinee (24 December) at 1pm
Bookings:               peterpangoeswrong.com.au