Games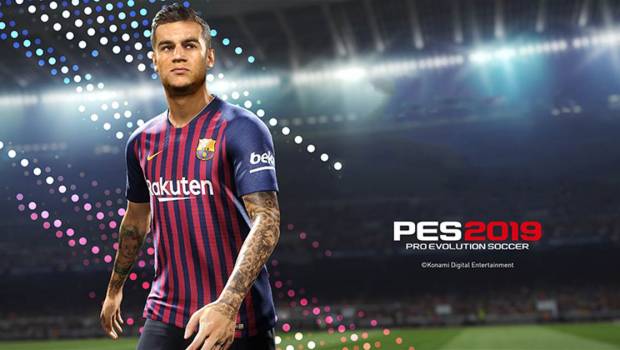 Published on August 9th, 2018 | by Admin
PES 2019 Demo launches today
Konami Digital Entertainment B.V. has today released its demo version of PES 2019. Fans now have the chance to sample the new features, modes and unparalleled gameplay ahead of its official August 30th launch on PlayStation®4, Xbox One™, and PC via Steam.
Exhibition match, offline CO-OP mode, and an online quick match mode, are available to play in one of two stadiums, FC Barcelona's Camp Nou or FC Schalke 04's VELTINS-Arena. Fans can pick from a selection of 12 teams including Liverpool FC, FC Barcelona and Inter Milan, plus national sides, Argentina and France.
PES 2019 continues to build on the renowned football simulation series with a raft of new features and improvements. New features include Visible Fatigue, impacting performance and behaviour; new shooting mechanics and improved ball physics; 'Enlighten' software for true-to-life visual effects and, for the first time, 4K HDR across all platforms.
PES 2019 will feature more licensed clubs and leagues than ever before, with myClub receiving the biggest overhaul to date, featuring a new card design system. FC Barcelona star and global ambassador Philippe Coutinho will be featured on this year's cover, while a special David Beckham edition featuring a present-day version of one of England's all-time greatest footballers will also be available.
"We are very excited to finally be able to share the PES 2019 demo with our fans," commented Jonas Lygaard, Senior Director Brand & Business Development at Konami Digital Entertainment B.V. "The demo features some of the world's greatest teams and most high-profile players, and while this is only an introduction to the new game, we believe that this edition of PES will capture the hearts and minds of players who want to experience a game that is more true-to-life than ever before."
PES 2019 will be available on PlayStation®4, Xbox One™, and PC STEAM, on August 30th. PES 2019 will be available in two physical editions, with new global ambassador Phillippe Coutinho on the front cover of the standard edition and David Beckham on a special edition which gives fans the opportunity to unlock myClub bonuses. Also available at launch will be a digital-only Legend edition that will include even more content for myClub!
To pre-order PES 2019, please visit: https://www.konami.com/wepes/2019/