Games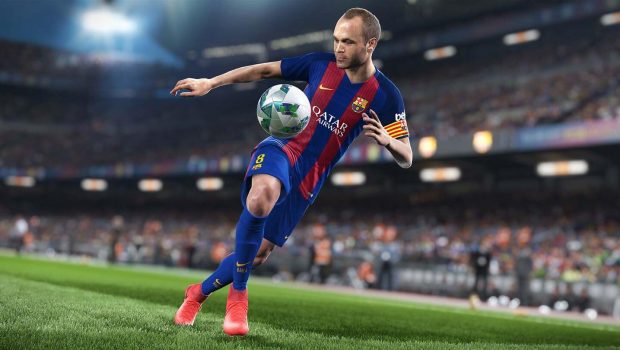 Published on November 14th, 2017 | by Admin
PES 2018: Data Pack 2.0 Release Date and myClub Debut of Football Superstar David Beckham Announced
Sydney, 14th November 2017 – Konami Digital Entertainment B.V. has announced Data Pack 2.0 for PES 2018 will be available via free download for PlayStation®4, Xbox One™, and Steam on November 16th, 2017.
Boasting over 1000 new and updated thumbnail photos, new licensed kits, boots, updated faces and two new stadiums, these updates are made only more impressive with the addition of England legend and global icon David Beckham as a Legend for myClub.
Beckham became part of the PES family earlier this year when KONAMI announced he was joining PES 2018's roster of Legend players. This addition of David Beckham to myClub perfectly reflects the theme for PES 2018, "Where Legends are Made", and highlights KONAMI's ongoing commitment to constantly improve the game for its fans.
Data Pack 2.0 also continues KONAMI's intention to expand its list of licences and partners to give PES fans the best possible playing experience with the inclusion of two new stadiums; Arsenal's Emirates Stadium and the Estadio Nacional de Chile.
With Arsenal being an official partner club, KONAMI has used its state of the art technology to capture an accurate and realistic representation of the Emirates to help enhance the PES experience.
Additionally, this summer, KONAMI secured a partnership with Chile's football association allowing PES 2018 fans to play with all 16 licensed Chilean teams in the first division of the Chilean football league. To follow this up, fans can now showcase their skills and compete at Chile's stunning national stadium.
Other important features in Data Pack 2.0 are:
Over 1000 new and updated thumbnail photos
65 updated licensed kits
9 new boots
Over 40 new updated faces, including Phillipe Coutinho, Gianluigi Donnarumma and André Silva
New partner club backboards for cutscenes in Master League, including Arsenal, AC Milan and CR Vasco Da Gama
PES 2018 is available for PlayStation®4 and Xbox One™. The game is also available via Steam in a version that has undergone substantial improvements in terms of aesthetics and content, ensuring the game enjoys parity with the current gen formats.
For more information, please visit: https://www.konami.com/wepes/2018/
Keep up to date with latest PES news, updates and product giveaways by following us on: