Games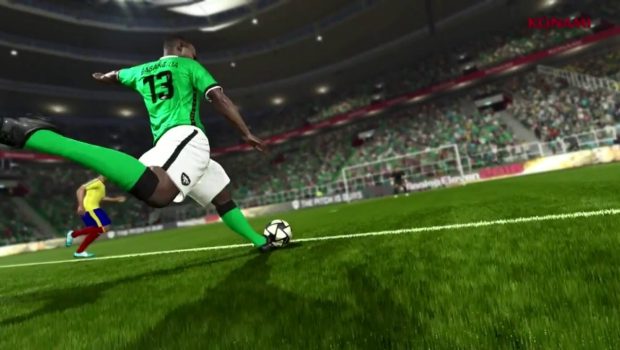 Published on April 14th, 2016 | by Admin
PES 2016: The return of Babangida!
Iconic PES star makes long-awaited return in myClub mode!
Konami Digital Entertainment B.V. is to celebrate the past of its long-running PES series, as Tijani Babangida – who played for Ajax and Nigeria in the 90s – makes a stunning return to the player rosters within PES 2016's myClub mode.
Nigerian star Babangida is one of several players who's much-loved and missed by long-term PES fans. Alongside the likes of Minanda, Castolo and Ximelez, Babangida was inevitably the first major player added to any burgeoning Master League side. The right-footed player was the fastest ever player in PES history, with his lightning pace on the wing creating havoc in his illustrious career.
And now, for a limited time only, players can add his pace and power to their PES 2016 myClub side, with the Nigerian winger boasting stats from the very peak of his PES playing days. He will be available starting today until Apr.21st via a special myClub agent and, as befits a legend of PES, Babangida will again take the title of fastest player in the game.
myClub adds an incredible level of depth to PES 2016, and allows players to build a team of world stars. The myClub option has been constantly improved since its debut with player level systems, and promotions such as adding players exclusive to the mode on an ongoing basis. myClub users spend points acquired through success in matches, or with myClub coins, to experience realistic club management and develop a squad.
The myClub rosters and stats are updated on a weekly basis and players oversee every aspect of their squad's development, from choosing their manager, recruiting coaches, developing playing styles and building a long-term strategy based on their specific aims.