PS4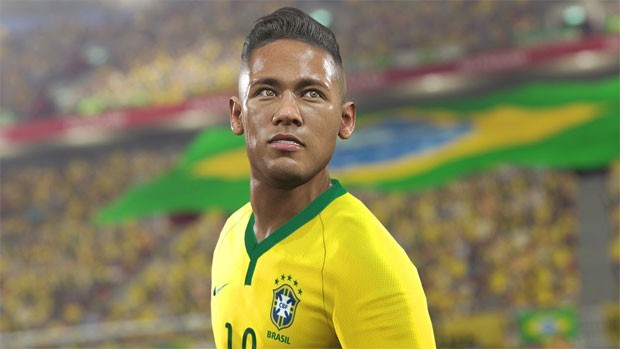 Published on October 11th, 2015 | by Jeff O'Neil
PES 2016 PS4 Review
Summary: Konami once again take their franchise to a whole new level that easily makes PES 2016 one of their best attempts at virtual soccer on any console
There's been a battle happening in the gaming world and that fight is on the virtual soccer pitch between Konami and EA Sports. The games in question are PES and FIFA, two excellent gaming franchises that both have their pros and cons which successfully recreate the game of soccer. And just like clockwork, both these companies release their latest soccer titles and this year, we are once again checking both versions.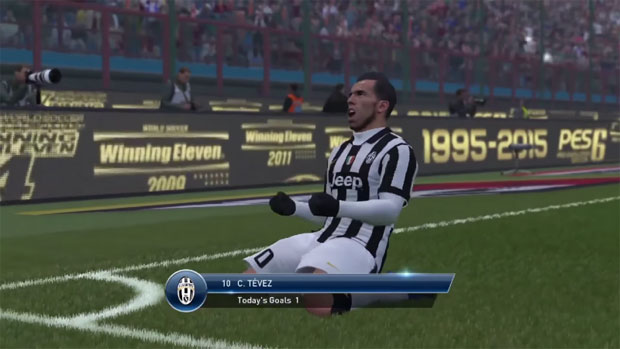 However for today, we're checking out PES 2016 which is actually it's 20th year in gaming that with the Fox Engine, attempts to create one of the most realistic soccer games to date from improved physics to aerial battles and even the ability to control your players during goal kicking for a special touch of celebration. It also boasts improved control mechanics and some truly lush graphics that almost make it feel like you are watching soccer on TV.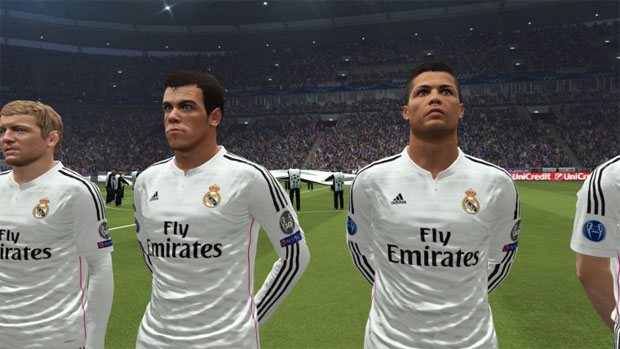 When it comes to gaming modes, PES 2016 contain a wealth of both single-player and multi-player  options with exhibition matches, various leagues and of course major league (think interactive football manager) which has parallels to a career mode. MyClub returns again which is slightly familiar to FIFA's Ultimate Team but is fleshed out more this year which actually makes you care about your player's progression as they can "level-up". MyClub also has a better "scout" mode as well which help in getting those elusive and skilled players. Just try to ignore the "microtransactions" in the title!
The be a legend mode is another fun segment of the game which allows you to move up the ranks of the soccer world as an individual player to hopefully become an international captain. It's a great distraction but where the crux of the game lies is via its matches. Matches feel more realistic and more importantly, players are easier to control, particularly the ball itself and the AI is quite competitive. PES 2016 is a careful balance of offence and defence play and Konami really capture this spirit in this latest game.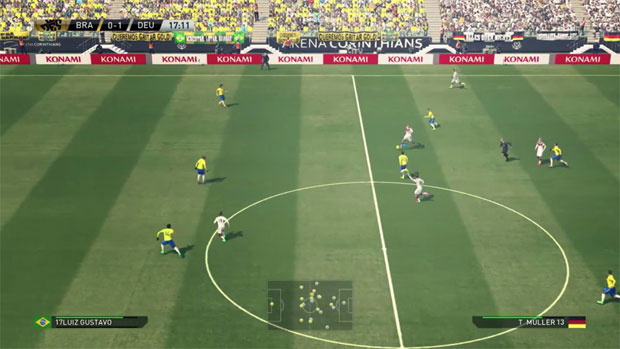 The controls on the DualShock controller feel great and it doesn't feel clunky and I must commend the developers on the in-game physics which really enhance the overall gameplay. Even though PES 2016 is missing the licenses, the actual players are included in this instalment which actually mimic their real-world counterparts. When it comes to online, we had no issues in finding players and competing in various events with no lag whatsoever. Local multiplayer is also fun and we had a ball on our 55″ TV challenging each other in this competitive world of soccer.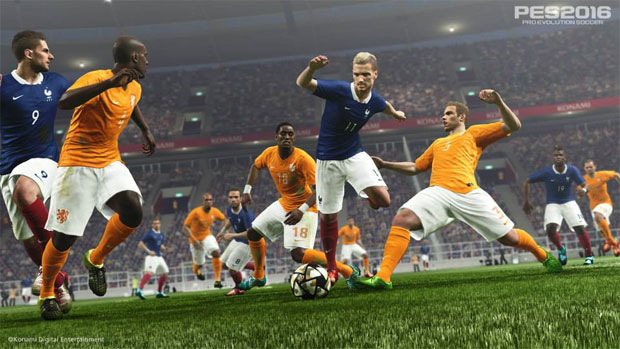 Graphics/Audio
Graphically, PES 2016 is a decent looking game on the PlayStation 4 that boasts some great attention to detail which definitely makes this the slickest looking title in the series, especially the character models. However the players do look a little lacklustre in terms of faces as they do have a touch of those "undead" eyes. Given that, PES 2016 is still not as slick as FIFA but considering the wealth behind EA Sports, it's kind of understandable but I wish the stadiums in PES 2016 looked a tad better. This is not to say that PES 2016 is a bad looking game but it still needs another coat of paint. Oh… the weather effects and lighting is quite impressive.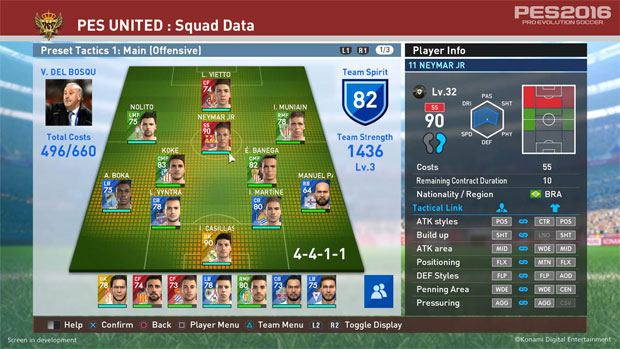 Commentary (thanks to Peter Drury and Marco Hagemann) has also improved in this version that sounds more natural opposed to a string of words and comments put together. There's actually some realism and emotion thrown into the mix now. Apart from that, the soundtrack is great as are all the sounds you would expect to hear in a professional game of soccer. Overall, PES 2016 is a good looking and more importantly well rounded game on the PS4 that successfully gives fans of soccer a real alternative to the FIFA series.
Final Thoughts?
PES 2016 gives players a great choice besides FIFA and if you're a fan of one series or another, migrating to another game can be difficult. Konami have also listened tot he players and PES 2016 is definitely one of the most all-rounded soccer games from their franchise that successfully tweaks the gameplay to create a great next-gen experience on the PlayStation 4.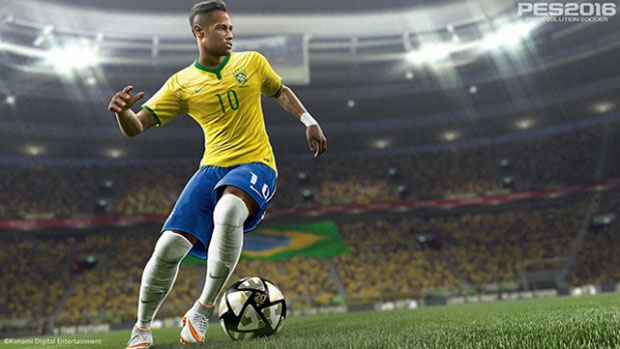 Key Features
• Advanced Collision System: The physicality of the modern game has been realised with the significantly improved collision system that calculates how players interact, creating a unique outcome depending on the type of impact.
• Aerial battles: Aerial battles are a completely unique experience this year. Use the left stick to battle the opposition or disrupt a larger, more powerful, player; or find the best position to make the header/volley.
• Celebration Control: Now players have full control over goal celebrations to maximise their excitement when scoring!
• Goal Keeper ID: New goal keeper parameters have been added, that now vary in Catching, Clearance, Collapsing and Deflecting.
• PS4 Image Importing: PlayStation®4 and PlayStation®3 users are now able to import images into the game, thus perfectly replicating any team kit or emblem the user wishes – including managers.
• Commentary: New commentators have been introduced for both UK and Germany with Peter Drury and Marco Hagemann joining the PES team. A wealth of new lines and specific stories have been recorded dedicated for Master League, responding to player transfers, player growth and team performance.
• Visuals: incorporating the many advancements of the Fox Engine, players will see the rain splash as players slide in to win possession, or the turf kick up as you strike the ball into the top corner along with new night-time lighting and real turf textures.
• Dynamic Wide Camera Angle: gives you a larger field division allowing you to better plan and adjust your players to compete in aerial battles, or see the intelligent runs being made thanks to Intelligent Player AI. The camera will tilt and pan where the ball is on the pitch to ensure the user has the best view possible during the match.
• Ball Physics: New levels of realism have been added – each spin, bobble and ricochet has been calculated using real ball physic data, helping keep every moment in every game unique and unpredictable.
• Dynamic Weather: combined with the ever more realistic ball physics, the introduction of dynamic weather changes how the game can be played and is an important element that decides the outcome of a match.
Key Enhancements
• 1v1 Control: Response times have been improved as well as upgraded feint moves that allow sudden directional change that can cause defenders to lose their balance. PES 2016 players can pull off precise action, manoeuvre flexibly and pull away from the defender.
• Intelligent Player AI: 2-3 player combination play will be available via the improved concept of team strategy, which depends on the type of tactic you set for your team.
• Master League: the famous and hugely popular Master League sees a total revamp, allowing users to immerse themselves in the managerial world of soccer.
• Perfect Defence: Performing a tackle at the perfect time will powerfully shove the player out of the way to secure the ball. The ball will immediately be yours, creating direct turnarounds and counter opportunities.
• myClub: the enhancement will introduce player level systems, and players exclusive to the mode. Use GP acquired through matches or myClub coins to experience realistic club management combined with players to strive to be stronger in your squad.
• Human Motion: seeking to humanise player movement, 3x new animations have been added to bring the in-game superstars to life. Goalkeepers will see an abundance of save animations added, while outfield players shoot, pass, dribble and tackle with incredible variety depending on the situation.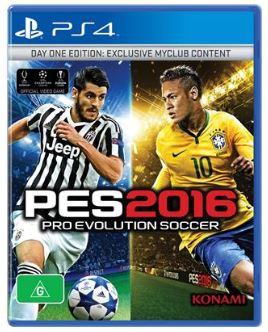 Game Details
Primary Format – Games – Playstation 4
Developer – Konami
Distributor – Mindscape
Game Genre – Sport
Rating – G