News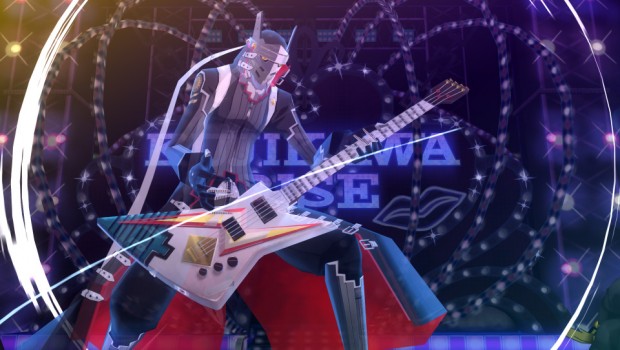 Published on November 10th, 2015 | by Admin
PERSONA 4: DANCING ALL NIGHT OUT NOW IN EUROPE FOR PLAYSTATION®VITA!
NIS America is very excited to announce that the story-driven music game, Persona 4: Dancing All Night, is out now in Australia and New Zealand for the PlayStation®Vita with a limited "Disco Fever" EU Edition, as well as a standard physical and digital release! This game is PlayStation®TV compatible.
The "Disco Fever" EU Edition includes:
Two Discs Chock Full of Persona 4 Music Remixes: Hear the full Persona 4: Dancing All Night soundtrack in all its glory! The remixed tracks put a new spin on the incredible music from Persona 4.
Last Night a Vita Pouch Saved My Life: Protect your PS Vita in this custom P4D enameled pouch with a full color P4D design featuring Teddie in all his Elvis-esque jumpsuit glory on one side, and an embossed version of the P4D logo on the reverse.
Costume Change: Two sets of DLC outfits will come for free—Persona 3's Gekkoukan High School uniform set, and the summer outfit set, plus "Never More" as a playable bonus song.
The Whole Package: All the items will come in a large collectible box with custom disco ball art (based on the Japanese Crazy Value Pack version of P4D).
Cover Band: Preserve the sanctity of the PS Vita's display with a form-fitting skin to show off the very essence of P4D! (The skin is designed to fit the most recent model of PS Vita).
BONUS:
All About that Bear: Never lose your keys or whatever else again with a golden Teddie keychain. (Not real gold, of course.)
About the game:
Persona 4: Dancing All Night is a story-driven music game that takes place after the events of 2014's fighting game, Persona 4 Arena Ultimax. Players get pulled onto the Midnight Stage when the spotlight turns to mega-idol Rise and her junior group, Kanamin Kitchen. Members of Kanamin Kitchen have disappeared into the Midnight Stage and it's up to Rise and the Investigation Team to mount a rescue mission – only they discover the same monstrous Shadows from the Midnight Channel. To make matters even worse, their old powers no longer work, and the Shadows in P4D can only be defeated by dance, so it'll be up to players to bust out powerful dance moves in order to save the day!
With a fully voiced story mode lasting more than 30 hours, P4D is exclusive to the PS Vita (PSTV compatible), and features challenging music-rhythm gameplay that explores nearly 30 full remixes and original tracks based on the compositions of legendary Persona series music composer, Shoji Meguro.
For more details on the game, check out http://www.atlus.com/p4dan/.