VR Gaming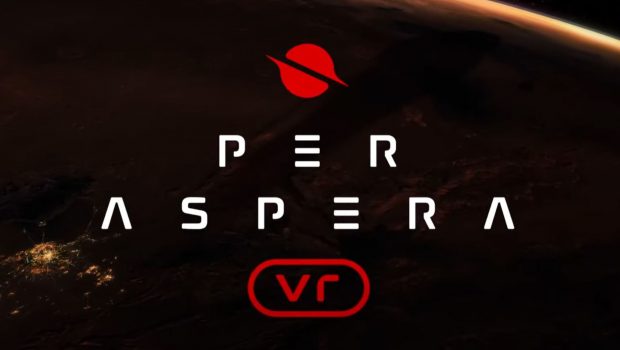 Published on March 12th, 2023 | by Edwin Millheim
Per Aspera VR (Meta Quest 2)
Summary: This is the PC game Port to VR you never knew you needed!
Per Aspera VR, is a VR real-time strategy resource management game that is a port over to VR from its original version. What A fine port it is!  If you are the least bit into real time top-down style world building strategy style games, Per Aspera VR is your go to VR game.
This game has you play as an AI named AMI (Short for Artificial Machine Intelligence). Which was created by ISA to terraform Mars. As AMI the player is well suited for the task with access to all sorts of scientific and military technologies.
I've played other world building type games, but for some reason Per Aspera VR stood out in my mind as a particular grand venture. Perhaps it's just because of the location.
Being Mars, a very hostile environmental planet. With terraforming such a massive planet presents a daunting task.  Not to mention ringing the bells of discovery and advancements as a plausible real-life goal with creative license twists. It just tugs at my hidden science nerd heart.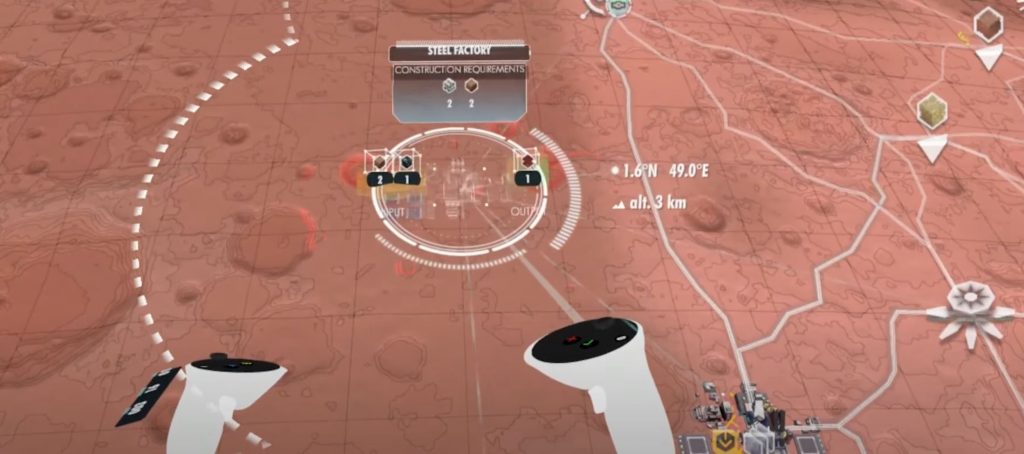 It is one of those very slow-paced games, even with the option of speeding time up, this is not an action-adventure game by any stretch. It's a mellow let's create a world for humans to get a footstep into a larger universe thing going on. Slow…but steady. Ok, I admit. I played late last night and was so bloody tired I nodded off a couple times with the headset on as I figured my next move. Yea do not play the game when sleepy already.
Don't get me wrong, this is not a slam on Per Aspera VR at all. Sometimes you really do need a mellow game to decompress to after a long day of work or something. There is just something soothing about Per Aspera VR.

Per Aspera VR has a couple different modes like sandbox, but the story while simple is surprisingly in depth for what it is, and rather fun. So do try out all the modes offered to see what you may enjoy. Just to get a feel for it, I started in the sand box mode for an hour or so before moving into the story campaign mode.
Per Aspera's VR aspect of the game works surprisingly well. Incorporating the hand controllers in different ways including gestures to get to all of the menu items needed to get the job done. A simple turn sideways of the left wrist to show some of the building control menus. So, you have access to all the buildings, the mines and other assets for your mission for terraforming.

Everything worked really well, but for one thing. In the narrative interaction with the programmer characters in the game, I ran into a slight miss step. A couple of instances my responses to a question showed as a timed event. I had to pick an answer before the timer ran out. The problem that caused the hiccup was that I did not see a way to answer the question. I pushed buttons on the controller, and nothing presented itself.
Until I physically looked down. There out of my vision from just looking forward at the questions, are different responses to choose from. There was just no prompt to look down for this pop-up menu, so this caused a minor amount of frustration as the game grinded to a halt for me in its narrative as I had to figure out how to answer. Once I knew what to look for, things went along well after that.
Now as you terraform Mars you end up having different building types and mines to look for natural resources.
In the beginning you have access to only a small area. As the game progresses you get access to more and more of the planet as well as new building and mine and research types become available. Because the whole job is not just to colonize mars, but to try to make it habitable for humans. A truly daunting task, which as a player you tend to dig your heels in to work out the best ways to accomplish those goals.  In Per Aspera VR you get the reward of seeing the dead planet of Mar come slowly to life thanks to your efforts.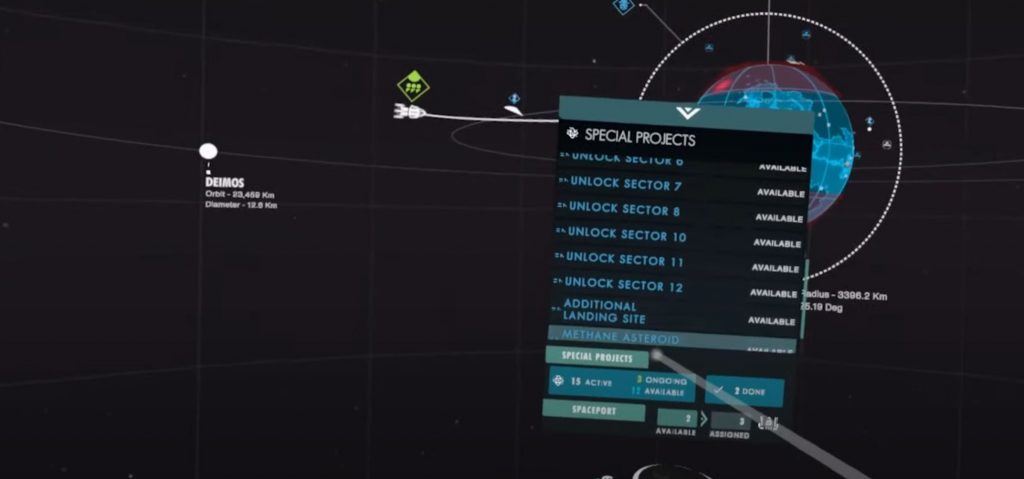 While exploring areas on the great Red Planet, there are some historical points of interests that can become suitable for research locations.  These points of interests run the full range of actual historical and fictional locations.
A few things I did learn in my dash for Per Aspera VR greatness, is that you really have to decide what is needed at any given moment. Sometimes if you stretch yourself too thin with buildings you can find yourself in need of power and not have any reserves.
Per Aspera VR is much deeper than just point and click and throw up some buildings or mines. You really have to take a look at your tech tree and plan out what is needed in the future of your growth and expansions. After all if you do not invest in the right technology developments this will hinder growth. Take a look at what the colony is coming up short on in efficiency. Look for the tech to develop that will help those key areas your having problems in.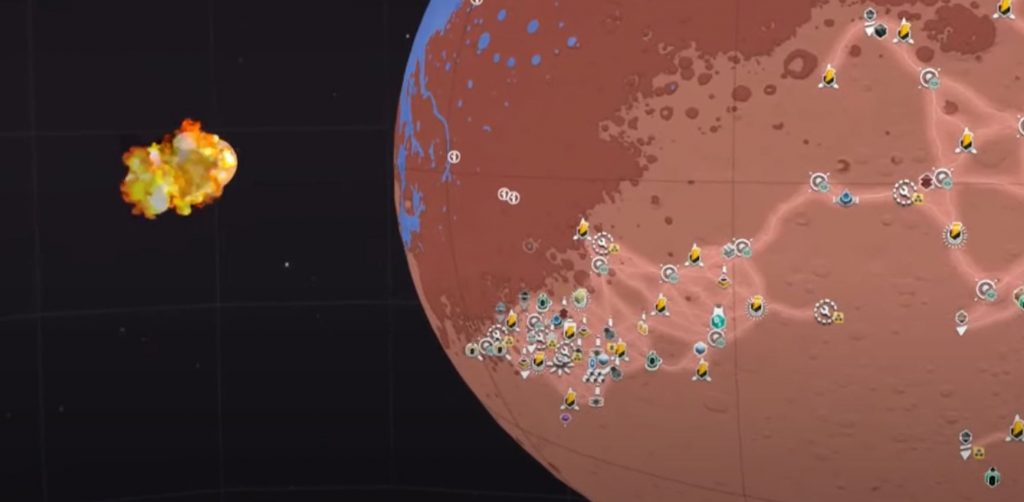 It's not all just deep administration. There are environmental dangers that can turn some of your structures to scrap piles. Sandstorms, meteor strikes are just a couple of the dangers that crop up. Be prepared for some disaster management.
Per Aspera VR, even before the VR aspect was an engaging game that seemed to maybe fly under too many peoples' radars. It is a very impressive game and adding the VR aspect to it only makes it more bleeding edge cool.
Even if you have the game in its original flat screen version, Per Aspera VR is well worth grabbing into your gaming collection.
Have fun, play games!
Edwin Millheim United States Editor
Impulsegamer.com
Game Details
Title: Per Aspera VR
Developers: Tlön Industries
Publisher: Raw Fury
Reviewed on Meta Quest 2