Hardware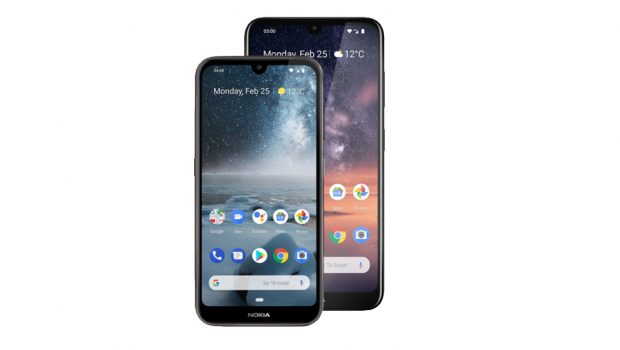 Published on July 22nd, 2019 | by Admin
Pennytel ups mobile game by branching out into hardware
Nokia smartphones now available at huge discount to celebrate launch
Hot on the heels of Nokia launching two new affordable smartphones in Australia, Pennytel has inked a deal with the multinational to sell the Nokia 3.2 and Nokia 4.2 smartphones outright to new and existing customers with a Pennytel plan.
With a target audience of over 55s and famed for offering 'service as it should be', the Australian-owned Pennytel business is now branching out beyond telco plans and into hardware. Aiming to "give customers what they want", the move into handsets is supported by research carried out by the company that showed 93% of Pennytel's customers surveyed would consider buying a handset.
To celebrate the launch, the company is offering all new and existing customers a huge 25 per cent off the RRP of both smartphones until 18 August 2019.
"We have always been about great coverage, real value and excellent customer service and by offering these Nokia handsets, we're working with a trusted brand to supply high spec phones at a competitive price," Tomas Diaz, Consumer General Manager of Pennytel said.
"The market is changing and more customers are seeking reasonably priced plans with smart and cost-effective phones, rather than a high cost plan and phone where the cost far outweighs the actual benefits."
Pennytel, provider of affordable Australian mobile services for over 55's and part of the MNF Group, has two Nokia options available to customers.
The Nokia 3.2 handset (*RRP $249, Pennytel limited time[i] offer $186.75) features a large screen and a two-day long battery life and the 4.2 handset (*RRP $299, Pennytel limited time offer $224.25) offers the latest features, such as a 13MP main camera and a dual-depth sensing rear camera. Both models come with the ability to unlock your phone using facial recognition and have a dedicated Google Assistant button, meaning users are just one press away from instant access to voice commands to make calls, get directions, listen to music and much more.
Research of its predominantly regional and over 55's customer base revealed that when considering a handset, the most important factors are purchase price, battery life, and screen-size; a perfect match with the Nokia smartphones. Pennytel found that 78% of those surveyed prefer to buy their phone outright.  When combined with the no-contract plans Pennytel offers, the new handsets are just another way to ensure flexibility for customers.
Diaz said the introduction of handsets on top of its already renowned service gives customers an option when it comes to choosing to BYO or purchase a new handset.
"We believe affordable smartphones with the latest features and trends should be readily available to everyone in any area. For customers who are putting up with an old phone that no longer works, is slow or doesn't support the latest updates, this new offering allows an upgrade to something more reliable and secure," Diaz added.
At a time where global mobile giants continue to roll out high cost and complex smartphones, Pennytel believes in keeping products and services honest and straightforward.
The phones can be purchased from Pennytel's website or over the phone through a friendly sales representative.
"We are always looking at how to give our customers more, so we're excited to complement our terrific value plans with a pair of in-demand smartphones," said Diaz.
For more information on Pennytel's mobile plans and handsets for purchase please visit https://pennytel.com.au/phones