Blu-ray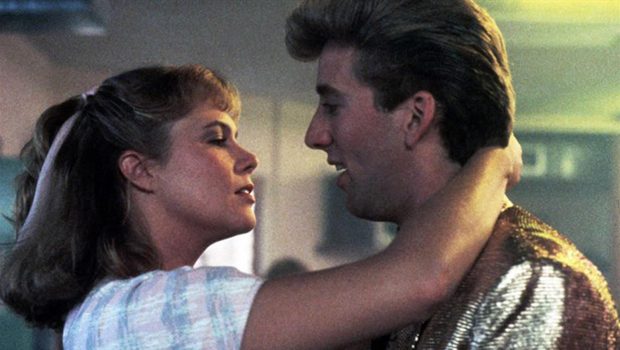 Published on March 18th, 2019 | by Curtis Mayfield
Peggy Sue Got Married – Blu-Ray Review
Primary Format: Blu-Ray
Director: Francis Ford Coppola
Film Genre: Comedy/Drama
Label: Shock Entertainment
Audio: Dolby 2.0 & 5.1
Subtitles: None
Running Time: 103 minutes
Rating: PG
Release Date: Available Now
Would you travel back in time to relive your adolescence? Why would anyone travel back when our teenage years are so hard? If you did, would you change events or  would you simply relive your younger days as they were written? Peggy Sue Got Married, a comedy by Francis Ford Coppola (yes that Francis Ford Coppola), poses these questions. This 1986 comedic think-piece is also headlined by an endearing performance by Kathleen Turner. She plays Peggy Sue, a middle‑aged mother and soon-to‑be divorcee who faints at her high school reunion and wakes up in the year 1960 as her teenage self. Rather than being replaced by a younger actress, Turner masterfully uses her body language to convey what a forty-two-year-old woman would be like if she were stuck in a seventeen-year-old's body.
While the story recalls Back to the Future (1985), Peggy Sue is in a league of its own. There is no race to have her parents reunite or any concern about tampering with her future. Instead, the movie takes a funny and thoughtful approach to reliving a past that might be best forgotten. Peggy grew up and married her high school boyfriend Charlie, who is played by the wonderfully weird Nicolas Cage. Since Peggy knows that her future involves her husband Charlie cheating on her, she ditches him to explore what could have been. It sounds comparable to Sliding Doors (1998), but thankfully it takes the high road and leaves the sap behind. Peggy takes chances and ventures off with the brooding Hemmingway-bashing, motorcycle driving rebel of her class to see what could have been. Perhaps this rebel archetype was inspiration for Timothée Chalamet's bibliophile hunk in Lady Bird (2017).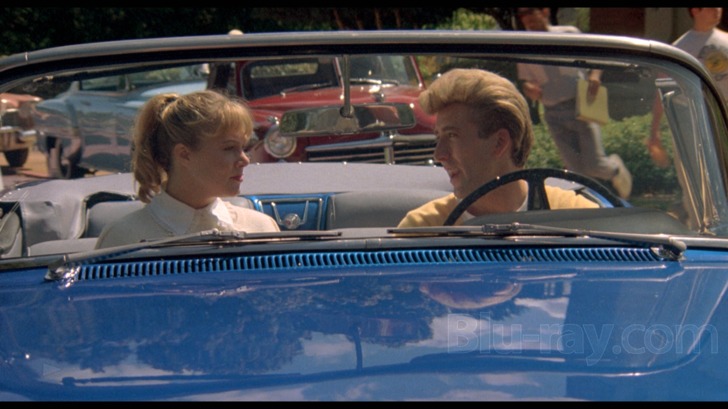 Peggy Sue provides a realistic view of time-travel (if there is such a thing) by having the title character struggle with her emotions as most of us would. When she sees her younger sister, Nancy (Sophia Coppola), she is overwhelmed and confesses that she wishes they never grew apart. 'Teenagers are weird,' Nancy replies. The film's strongest asset is its refusal to be weighed down by the rules of time travel. It leaves behind the ripple affect into the future and allows Peggy Sue's journey and character to unfold. Speaking of time travel, watching this 1980s classic is a wonder to watch in the 21st century as we witness various veteran actors in their novice stages.
Helen Hunt makes a brief but impactful appearance as Peggy's daughter. While a twenty-five-year-old Jim Carrey regularly features as the class clown, Walter (typecast from the very beginning it seems). Joan Allen is unrecognisable under her 1960s glasses and haircut. It's also interesting to see Carrey on the cover of the Blu‑ray case since the initial release of the film had him billed as a minor character. What is also fascinating is witnessing Cage play Charlie with an exaggerated nasally voice that would make The Simpsons' Professor Frink call him a nerd. Although Charlie is far from a stereotypical geek as he's the king of popularity at school and in his adult years. While witnessing an uncaged Cage is worth the price of admission, it is unnecessary to watch this human dramedy movie on a high-definition Blu-ray.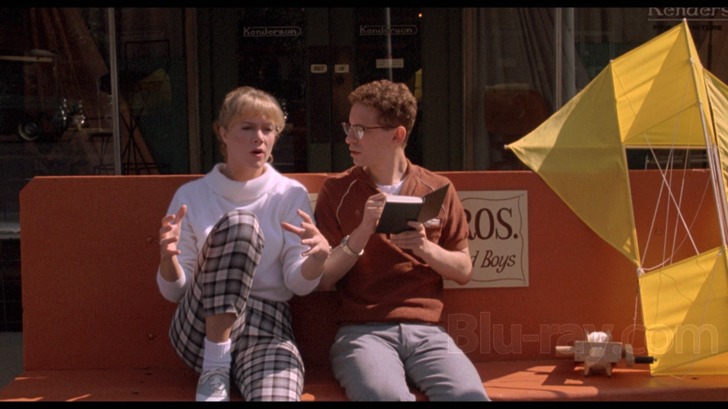 However, for those like myself who have not explored Coppola's time travelling comedy before then this movie is a must. Turner is brilliantly cast in the lead role and shines even when sharing scenes with the show-stealing Cage. The two have onscreen chemistry that lasts into 2019. Perhaps the greatest scene (besides the one with Cage singing in a doo-wop group with blonde puffy hair) belongs to Barbara Harris who plays Peggy's mother. 'You know what a penis is?' she asks her daughter. 'Stay away from it!' she advises. There has never been a better line of dialogue since then. Peggy Sue Got Married shows off a timeless brand of comedy as it can still drew a few chuckles in 2019, without appearing dated or irrelevant.
Summary: Peggy Sue Got Married shows off a timeless brand of comedy as it can still drew a few chuckles in 2019, without appearing dated or irrelevant.