Heaven DX 11 Benchmark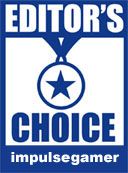 The Heaven DX11 Benchmark is based on the powerful UNIGINE engine which was the world's first DirectX 11 benchmark tool. Its been designed to benchmark graphic cards that support DirectX 11 in order to benchmark all facets of the cards features such as tessellation, crossfire technology and even 3D.
Best of all Heaven DX11 Benchmark can be tweaked to get the best performance of your graphics card and Impulse Gamer recently tested this benchmarking tool with a Sapphire HD 7970 Dual-X card from Achieva. Our review can be found here. The world of Heaven is based on some mythical world of floating island and dragons that looks and sounds amazing.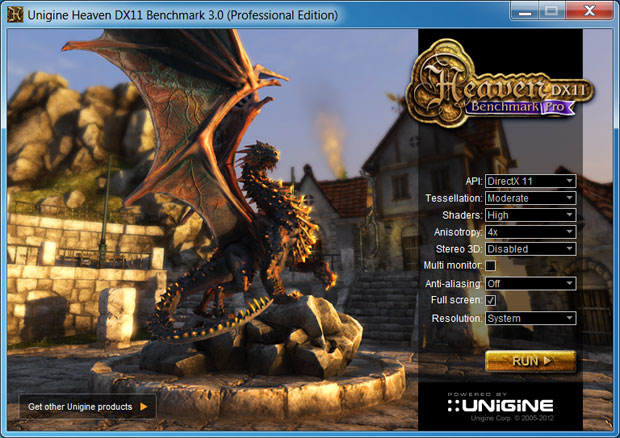 Features
Heavy GPU load, extreme hardware stability test.

Support of DirectX 9, DirectX 10, DirectX 11 and OpenGL 4.0.

Comprehensive use of hardware tessellation technology (3 presets).

Advanced ambient occlusion.

Dynamic global illumination.

Volumetric cumulonimbus clouds of high physical fidelity.

Simulation of day-night shift and changing light conditions.

Dynamic sky with light scattering.

Interactive experience with fly/walk-through modes.

Support of NVIDIA SLI and ATI CrossFire technologies.

Stereo 3D modes:
Anaglyph
Separate images
3D Vision
3D Surround
iZ3D

Support of multi-monitor configurations.

Based on the latest, most advanced version version of powerful UNIGINE engine.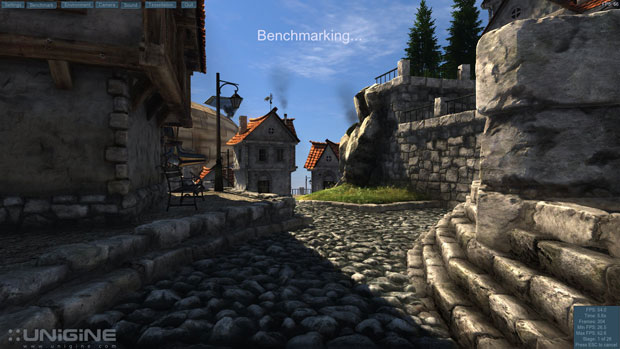 Similar to 3DMark, Heaven DX11 Benchmark allows the user to tweak a variety of settings from Shaders, Filters and Tessellation. By adjusting this, it helps the user in finding the right optimisation for their graphics cards.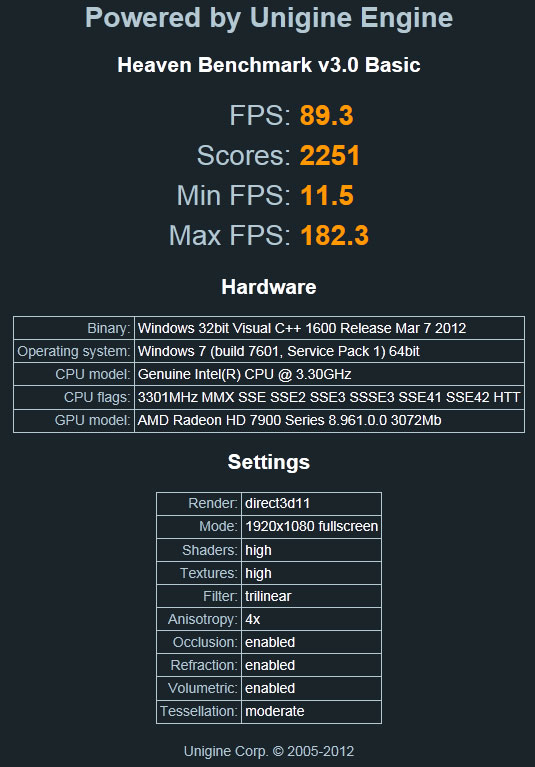 If you have a card that can handle the default settings of this flyby demo, then your graphics card definitely has the power to handle most modern game titles well. Like 3DMark, Heaven DX11 Benchmark will give the user a variety of scores on how well their card performed in the benchmark. (See above screenshot)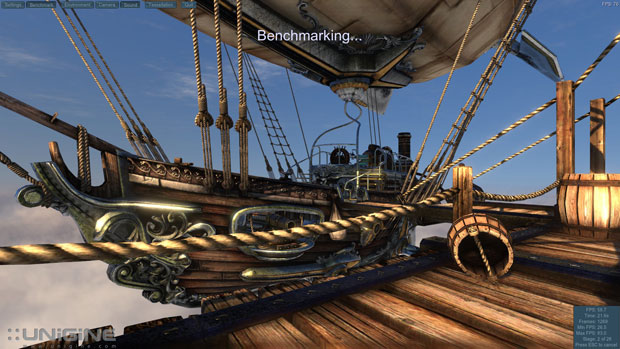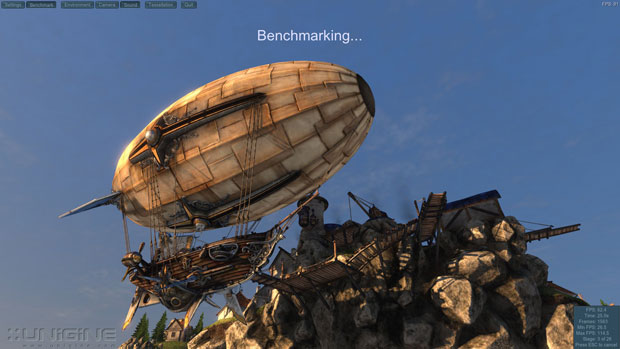 Another impressive feature is that you can tweak the in-game settings such as the time of day and even a free roaming mode. Nothing is more fun than roaming around this world or seeing it in wireframes which is pure amazing.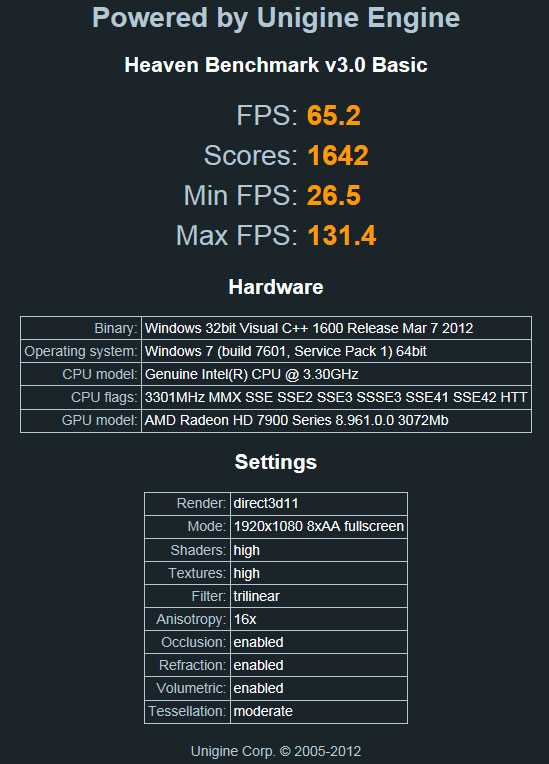 In relation to hardware tessellation, Heaven supports three modes of benchmarking that include moderate which provides reasonable performance and is ideal for older cards, normal which is good for midrange cards and finally the extreme mode which targets the cream of the crop in graphic cards. We tested this program on all three modes and our Sapphire HD 7970 Dual-X handled most tests quite well.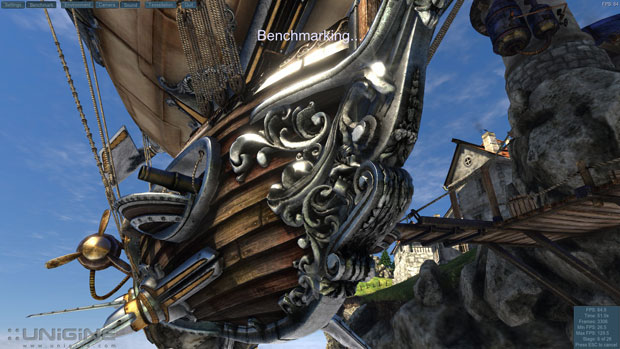 Final Thoughts?
So if you're looking for a powerful benchmarking suite to test your latest graphics card than look no further than Heaven DX11 Benchmark which definitely takes your card through the extreme benchmark process. It also looks gorgeous!
Recommended!
Additional Screenshots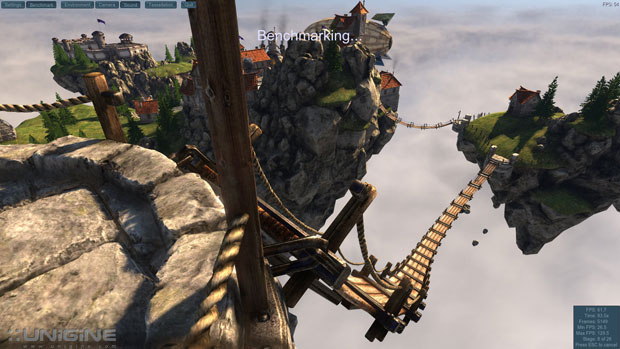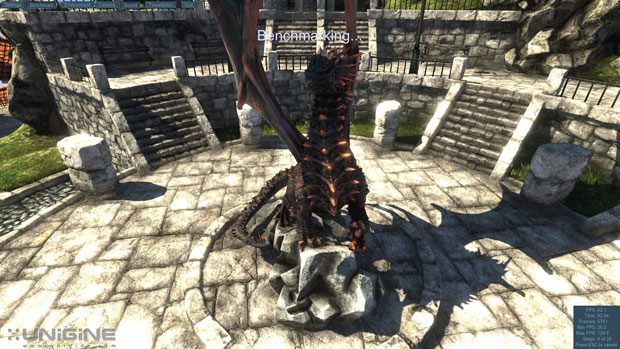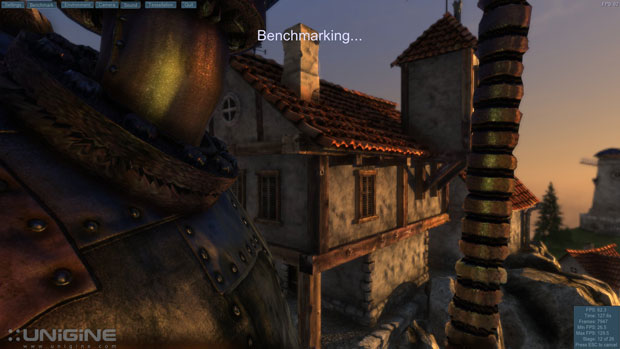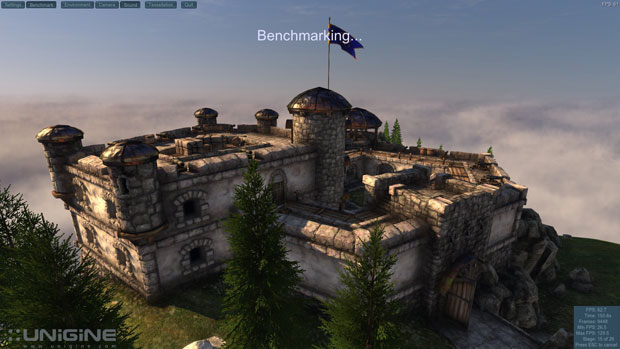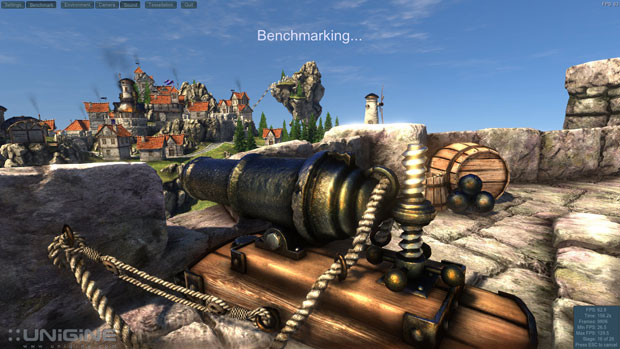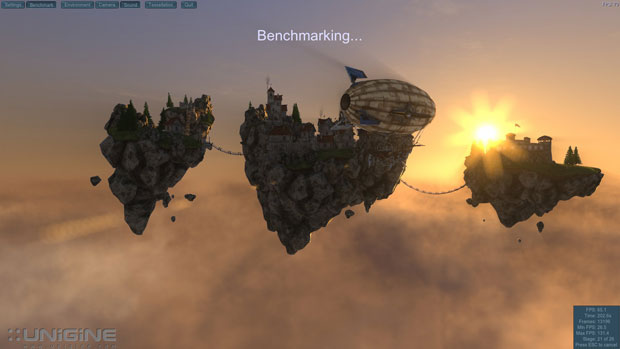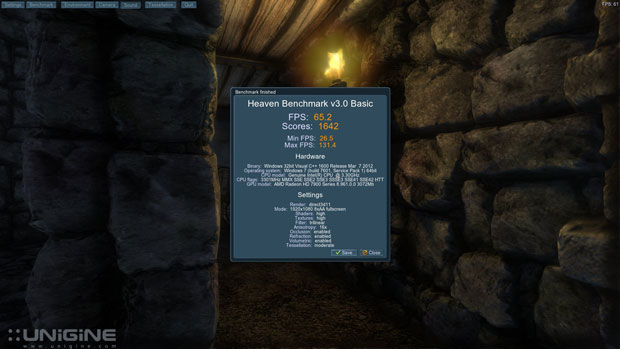 System Requirements

GPU:
ATI Radeon HD 2xxx and higher
NVIDIA GeForce 7xxx and higher
Intel HD 3000 and higher
Video memory: 512 Mb
Disk space: 500 Mb

Software

Operating system:
MS Windows XP
MS Windows Vista
MS Windows 7
GNU/Linux
Mac OS X 10.7+ (Lion)
OpenAL sound library (included into Windows installer)