Events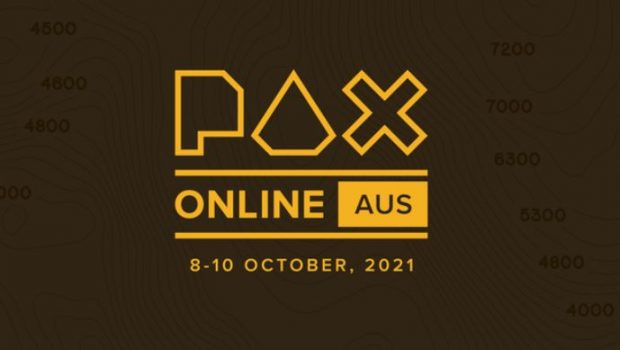 Published on September 16th, 2021 | by Adrian Gunning
PAX Aus Online serves up Storytime with Innersloth and 2021 Indie Showcase Winners
Emergency meeting! We're pretty sure we saw Innersloth going into the Main Theatre as soon as PAX Aus started. Very sus. Unless, of course, the award-winning team behind 'Among Us' is there to open the show for our traditional Storytime! Off the back of a monumental 2020, Innersloth's keynote address will metaphorically cut the ribbon to PAX Aus Online at 11.30am (AEDT) on Friday 8th October.
But PAX Aus Online isn't all murderous bipedal astronauts. The team has been bunkered down, barely playing any games during the workday at all (we swear) to put together a PAX Aus Online that you're gonna love.
And speaking of things you'll love, it's our honour to introduce you to the winners of the PAX Aus 2021 Indie Showcase. Collecting ten of the best new games from independent developers across Australia and New Zealand, the showcase holds, for the very first time, homegrown tabletop titles in addition to the digital darlings historically included. Jump down below to meet this year's winners.
Still more you ask… gluttons for that sweet, sweet content. Well, open, wide. PAX Online will run from 11.30am Friday 8th October to 8pm Sunday 10th October (AEDT) across four streaming channels, Discord and a virtual expo hall. PAX Rising also returns, featuring indie developers from around the globe, including amazing local games proudly made in Melbourne, supported by Creative Victoria. With demos, tournaments, dozens of panels, freeplay events, and, just, some real weird minigames, PAX Aus Online is gearing up to be one hell of a busy weekend.
Without any further ado and with all requisite drum rolling, here's our 2021 PAX Indie Showcase winners:
Vault of the Void from Spider Nest Games (QLD) https://store.steampowered.com/app/1135810/Vault_of_the_Void/
A Township Tale from Alta (NSW) http://townshiptale.com/
Innchanted by Dragon Bear Studios (VIC) www.innchanted.com
Mars First Logistics by Ian MacLarty (VIC) https://ianmaclarty.com
CONSCRIPT by Jordan Mochi (VIC) https://www.conscriptgame.com/
Blueberry, by Mellow Games (QLD) https://store.steampowered.com/app/1536120/Blueberry/
And now announcing, for the very first time, our tabletop winners:
DRiFT by James Allen (NSW) https://boardgamegeek.com/boardgame/245545/drift
Letter Drop by Cutlass Boardgames (NSW) https://www.kickstarter.com/projects/cutlassboardgames/letter-drop
Kingless by Two19 (TAS) Kinglessgame.com
Floating Floors by Guf Studios (VIC) https://gufstudios.com/
Congratulations to all our winners!
With only 4 weeks to go until PAX Aus Online, it's probably time to wash those track pants you've been wearing for three days, you grub. But also, perfect that gaming set-up, gather your virtual crew and stockpile those snacks. Welcome home (from home)! www.paxaustralia.com.au