Events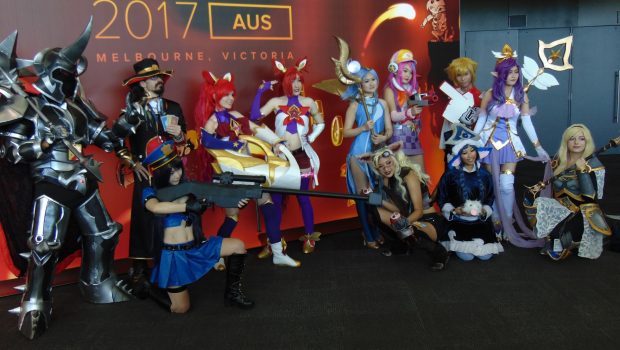 Published on October 30th, 2017 | by Daniel
PAX Aus Day Three 2017
Sunday began with the intention to see a few more panels, but upon arrival my group and I decided to hit up the indie floor before our first panel. I headed straight for the Acer/Predator set up to check out their new line of lightweight gaming laptops, the Triton 700, with a slim 18.9mm chassis, AeroBlade 3D slim metal fans, GeForce GTX 1080 GPU and Intel I7 Processor it has the power to be VR ready, I got the chance to play The Crew 2 on this new machine and it is amazing just how smooth it plays, seamless play, not a drop in the frame rate. The stuff that gamers would drool over, I only wish I had the money for a machine this powerful. The staff were wonderfully humble to have me and were just a picture of happiness to see that their hard labor was getting such (well deserved) attention, after I completed my test of the equipment I bumped into some amazing cosplayers and grabbed a few shot, it amazes me that even on a Sunday when one would expect a more relaxed atmosphere and thus a reduction in cosplay that still such incredible dedication shines through with some awesome cosplay.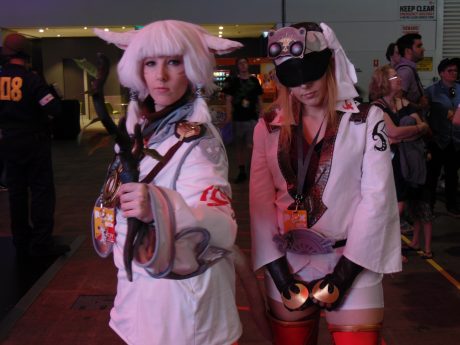 After the brief but fun testing at Acer and the subsequent hunt for great cosplay, I went out in search of my missing friends and got sidetracked playing Final Fantasy Trading Card game, the game features many similar mechanics to Magic: The Gathering and Cardfight Vanguard with mechanics like Mana to summon cards, gained by sacrificing cards or by activating backup cards on the field and using your forwards to attack the other player, who can choose to defend or take the damage, once a player reaches seven cards in the Damage Zone that player is defeated, some cards have special abilities that only trigger under specific conditions but are a great advantage when they do. It's a fun and addictive game that anyone can pick up, whether you're a veteran of card games or not, I collected my free booster pack, bought a starter deck and stuck around to watch a match between some friends of mine before their enforcer shift.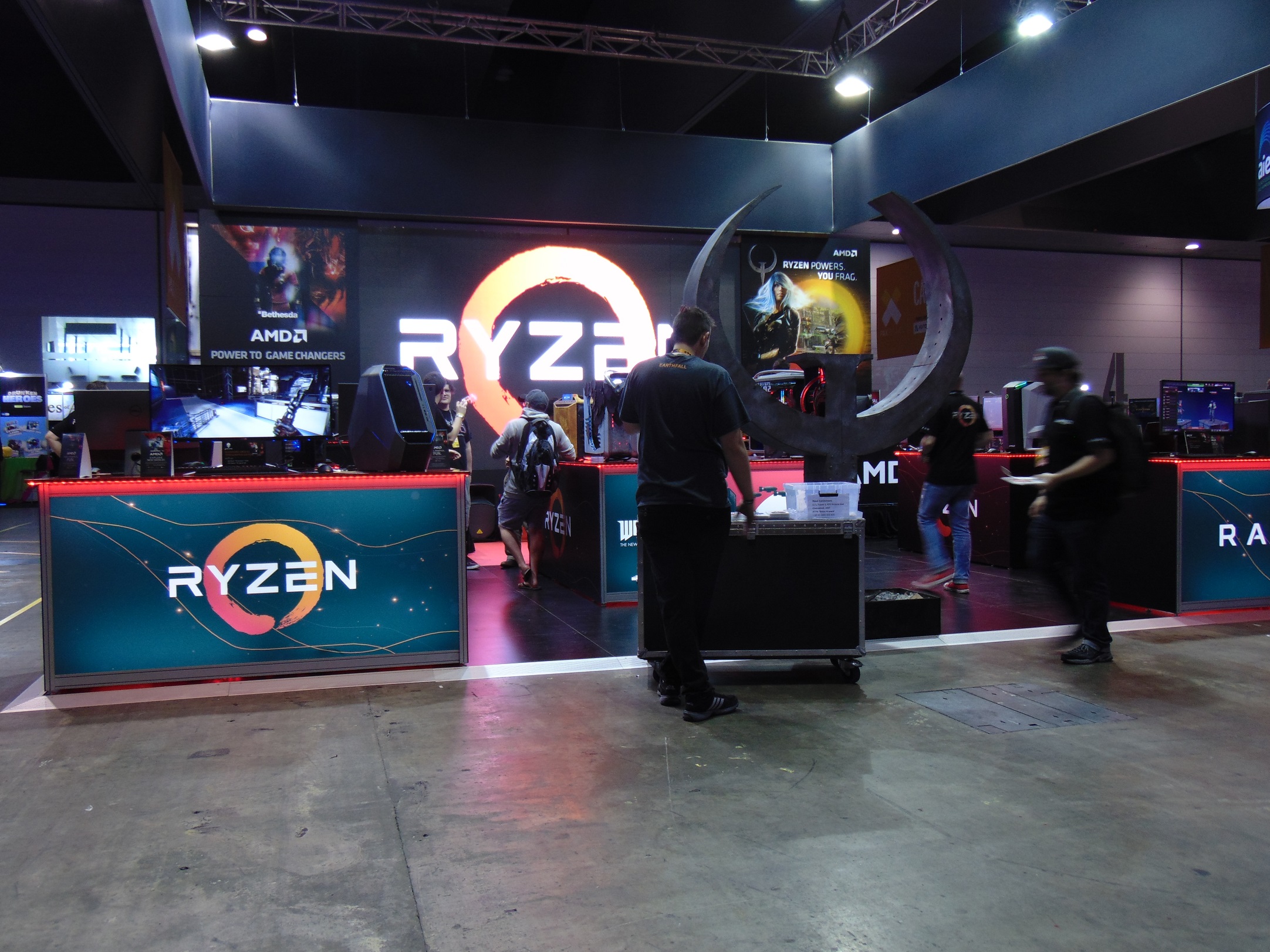 Then it was on to the Showcase floor to check out all the indie games, it was here I reunited with my missing friends and decided not to go to any panels and instead focus on checking out the games we'd seen and those we hadn't yet had the chance. We toured the lanes, stopping at each for a brief moment to get an idea from those playing what the game was about and whether we were interested in trying it out for ourselves. There were a few notable standouts that I'd like to give shoutouts to below: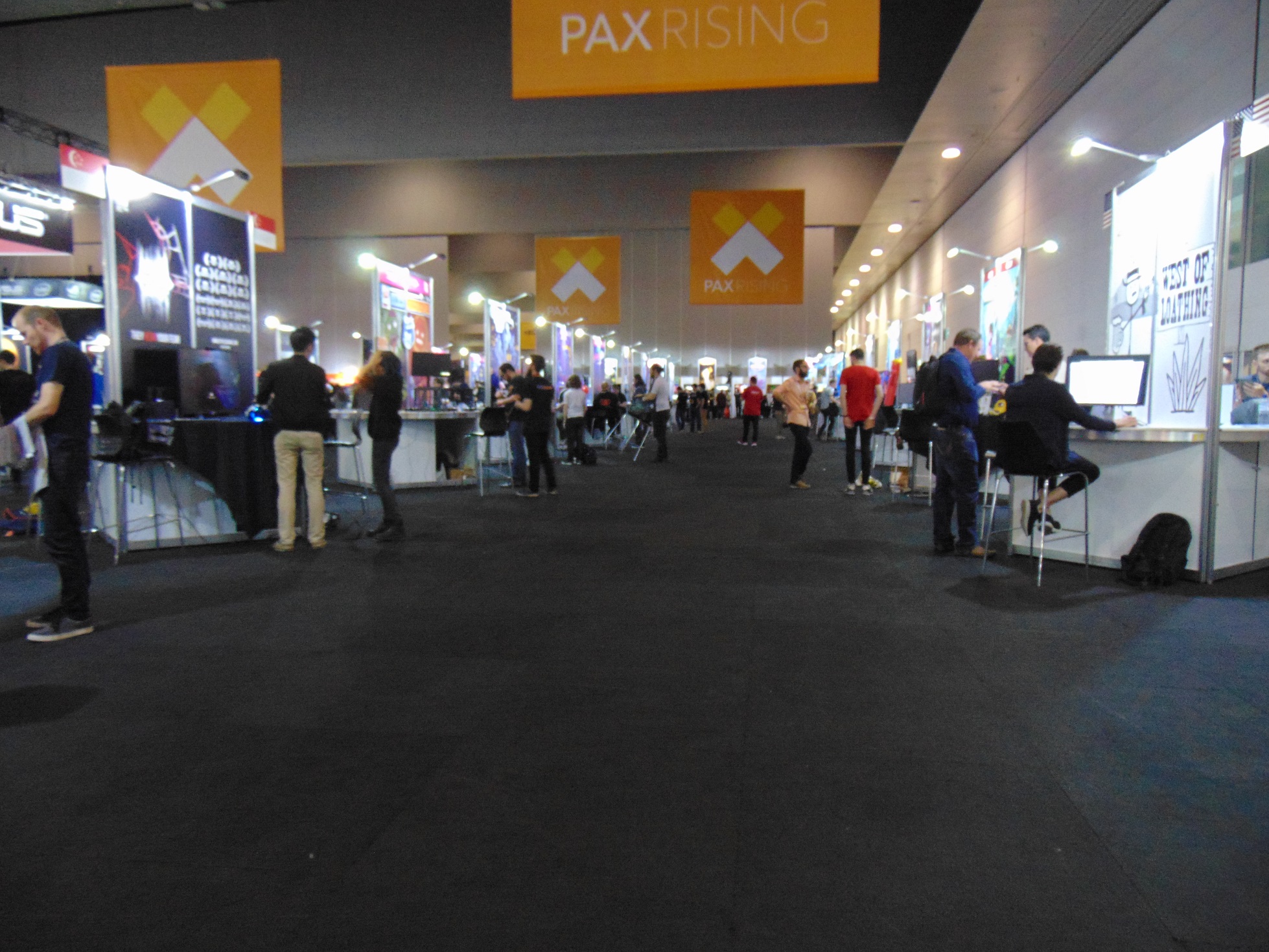 Light Source: A top down stealth game, the focus on absolute stealth is different from most stealth games that usually allow some degree of combat be it for defense or otherwise. The game is near pitch black, forcing you to use a torch to navigate, collect/steal the target items and sneak back out. Even in the games' base state it's not a super easy feat, one must avoid patrols and security cameras to navigate in and out safely and with the devs planning to update the AI with the ability to hear footsteps and see your light the game will only get tougher. A different game than the norm, but one that has quite a bit of potential. 3/5
Brief Battles: An arena combat with a twist, your powers come from underpants! Yes, underpants. Brief Battles has been at PAX Aus for a few years now, perfecting their game with each year, I thoroughly enjoyed testing it last year and once again was not disappointed. The game plays similar to that of Super Smash Bros however the level designs are smaller, are completely sealed and the game allows you to walk on walls and the ceiling. The powerups in the game are fun and easy to use, from poison gas, to fireballs, to shields and iron skin. It's fast paced mayhem, good for a short burst of mindless fun that will keep you coming back for more. 3/5
Aura of Worlds: A creative strategy game, with a focus on exploration this game sees you traversing through dungeons attempting to escape, dodging traps, killing enemies and avoiding the stage hazard slowly coming after you. With unique enemies and weapons the engagement are up to the player, avoid them for speed or kill them for fun, collect items and coins along the way to upgrade yourself and purchase items to survive further into the game, fight bosses along the way for added challenge. The game is definitely fun to play and I feel as long as they can keep updating the game with new and exciting challenges they'll have a long standing player base, I wish them all the best. 3.8/5
Forts: Did you ever play Worms Armageddon? Did you love the many weapons you can use? Did ever play on the forts mode and thought an expanded version where you can build your own of this would be great? Wait no longer, Forts is here! An RTS with heavy physics. Build your base, arm it with cool guns, destroy the other base, be careful of the physics though because it can become your undoing as much as the enemies attacks. With so many options for attack and defense there's so many ways to end the enemy. Build too high and the foundations become the weak point, built too wide and you might not have as many options for offense. This is a game that has many routes to the same end result, I could sink many, many hours into it. I was so impressed after my test I bought it. 4.5/5
Armed with Wings: Rearmed: Returning for their third year in a row, I was so impressed the first time I saw these guys I bought the game then and there. Since then, I've come back at each update and play it on a regular basis now. The game is about a lone warrior seeking vengeance against a tyrannical empire, once defeated now revived by ancients to destroy it. Defeat monsters, navigate difficult platforming puzzles and conquer bosses to fulfill your quest for revenge. With new updates like extra weapons, a longer story, added survival modes and even a Vs mode the developers have really been working hard to create a great game. And with such a small team it's a wonder they even made it as far as they have. A true testament to passion. 5/5
Party Crashers: A hybrid of Micro Machines and Wipeout, this game is fun for a group. Race, crash, smash and take out your opponents like never before. With emphasis on customizability the game has near limitless potential for carnage. Even in death you can still make it hard for the other players. Race against each other and avoid the red beam of death chasing you in one mode, destroy each other in another, drop bananas absolutely everywhere in another. Along with its predecessor Party Golf there's hours of mindless fun to be had for with all your friends. 4/5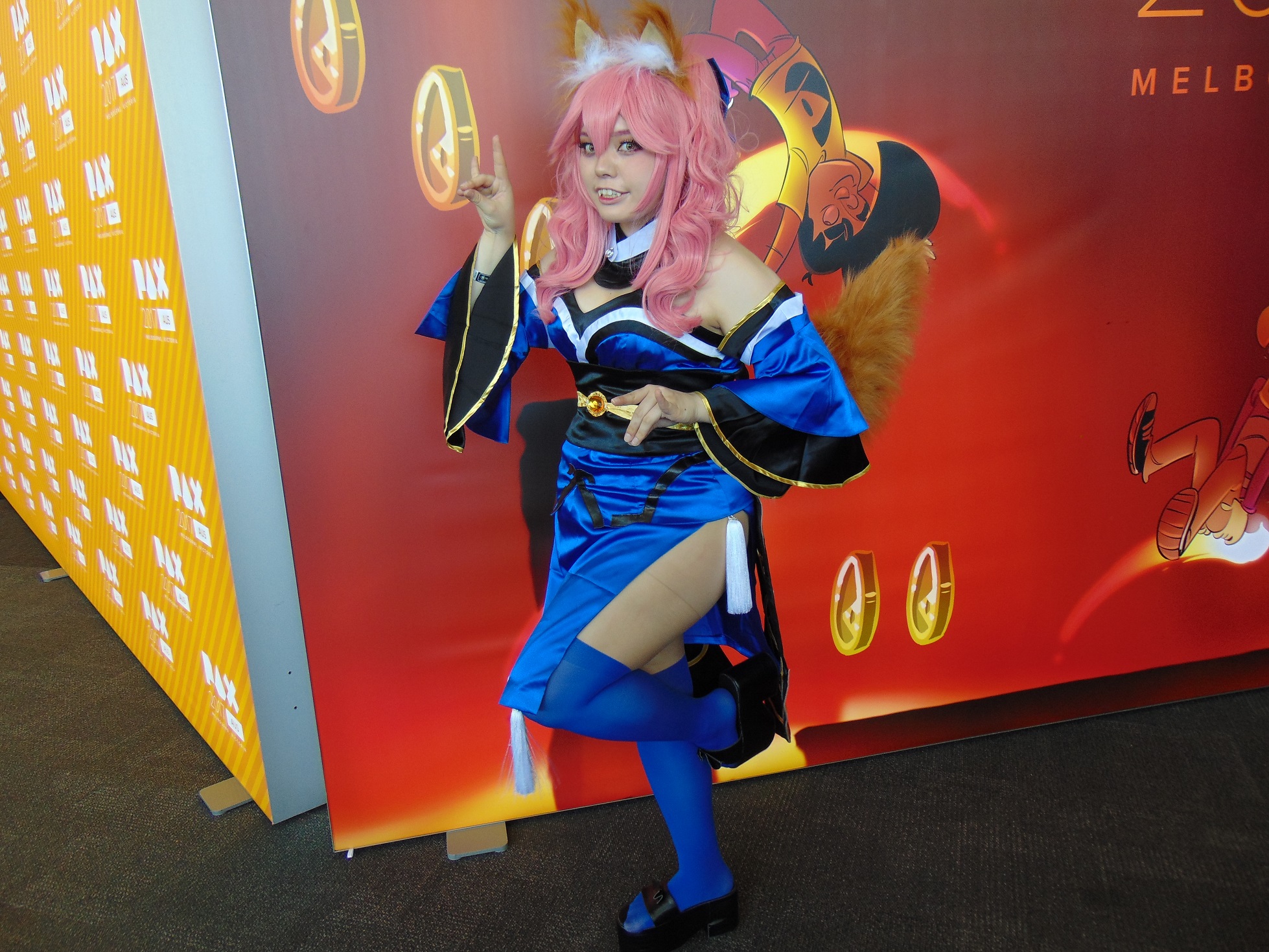 All in all, Sunday was probably the highlight of the weekend. Don't get me wrong there were some great panels and many laughs. But getting a taste of some awesome games made by local talent, mixing in with the devs, chatting about their story and about the games they develop and the passion they have for the industry there's just something so inspiring about it all. I even got some codes from some of the wonderful devs and bought a few for myself. I'm definitely looking forward to what new updates and games these devs can bring us next year.
If you would like to check out any of the games/developers and cosplayers featured here, please use the links below to find, like and follow them:
Indie Games:
Light Source
Aura of Worlds
Forts
Brief Battles
Armed with Wings
Party Crashers
Cosplayers:
Hong-Ai as Tamamo from Fate series
Twinmade Cosplay as Y'shtola and Yda from Final Fantasy XIV
Groups:
Melbourne Cosplay Community
NSW Cosplayers