Events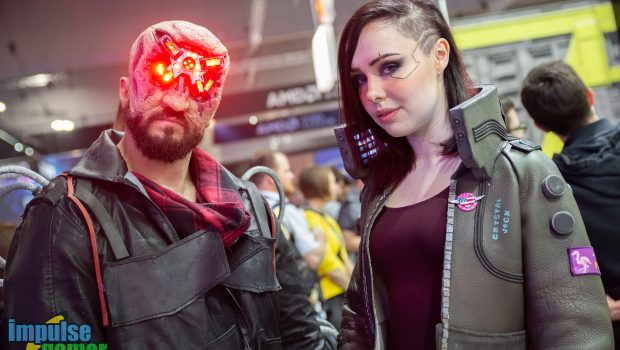 Published on October 12th, 2019 | by Daniel
PAX Aus Day One
On the Thursday night, Disney and Marvel studios were kind enough to invite us to a grand opening of sorts. At  their new video game space located by gate two at Marvel Stadium. A space full of games, retro and new alike fill the sizable room. After a few drinks to get us all cozy, we were inviting in to check everything out. A couple of free games for the claw machine later (I didn't win anything) and some minutes chatting with a few of the attendees, from all sorts of media and marketing, great and small and making a few networking connections which was actually really fun.
After some time playing some of the pinball machines, claw machine and chatting away. The main event began. Our gracious hosts, Disney and Crystal Dynamics held a presentation welcoming and thanking the various media for their attendance, before talking us through their upcoming releases, most notably, Marvel's Avengers.
After this brief overview, we were let loose. Itching to get our hands on the action, a fellow content creator I'd gotten to chatting with throughout the night and I dived into the game. It plays pretty well, I really expected to dislike some of the characters. I tend to have better affiliation with faster paced action, so I was a little worried characters like the Hulk would prove difficult. All in all, the gaming space at Marvel Stadium is definitely a great step in the right direction to merge two very different demographics. There's always room to improve, but it's great to see a major player like Disney and Marvel taking these steps. I also can't wait to get into the game when it launches May 2020.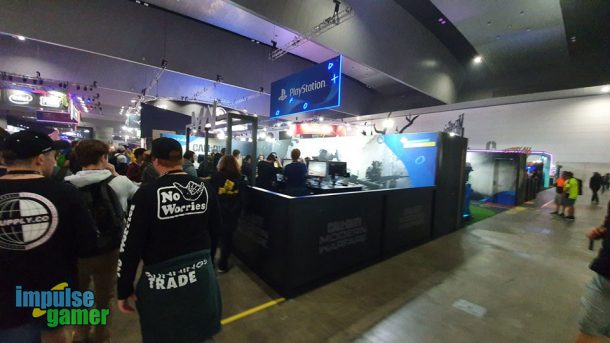 After a disaster in the morning that saw me forget my SD card leaving me with little but my phone and some photographer friends to help out, I made it into the Melbourne Convention Center. The expo hall as usual was packed with plenty to see and do. I decided to take a slightly more relaxed approach to my Friday, shifting my focus on more fun less stress, for the first few hours I basically tried out a number of indie games before jumping into some private bookings.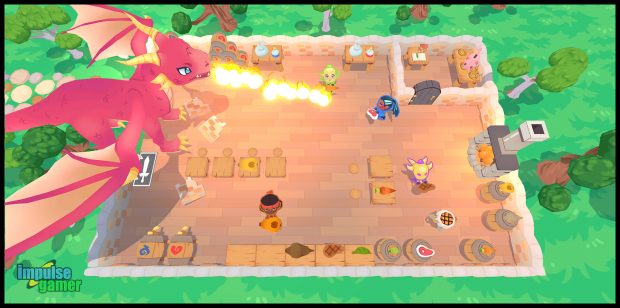 Chaos Tavern
A cute game, where you work as a team to maintain a tavern for customers. Serve them what they order promptly and earn dough to upgrade the tavern along the way. A fun, easy to learn game blow off some steam with. It can get tricky the deeper into the game you go, as more customers and ways to serve them evolve.
Shop Drifter
A top down scrolling game. The aim is fairly simple, the player has to control their character, inside a shopping trolley. Steer them between cars and around lamp posts, park benches and so on. The only catch is that the trolley handles like a badly drifting car. It was an amusing game at first, however I can see the experience becoming a bit stale. I would be concerned for it's longevity. The controls take some time getting used to as well.
Bullshit!
A poop flinging card game. Yes you heard me right. Another simple aim, place cards down in the center of the pile and claim a quantity of cards. You can either lie, or be truthful. At one point or another even the most honest players get caught out. If you lie and the AI calls bullshit, or should you incorrectly call it on the AI, you have to take all the cards from the center. If you call bullshit and you're right, or if the AI fails to correctly accuse you of lying, the AI then has to take all the cards. And get pooped on in the process. First to clear their hand wins. Another game I think will suffer longevity issues as the whole poop flinging joke loses its humour after two or three times.
Call of Duty: Modern Warfare
A little sneak ahead of the queue thanks to some media privileges got me a shot at the new Call of Duty game. A 2v2 gun fight match, the mode is simple; random equipment, two players a side and one life per round. First team to five rounds wins the match. Best of three matches wins. The game plays as well as one expects from a AAA title, graphics were amazing and it plays incredibly seamlessly. A short campaign mode might've been nice too, but what was on show was great.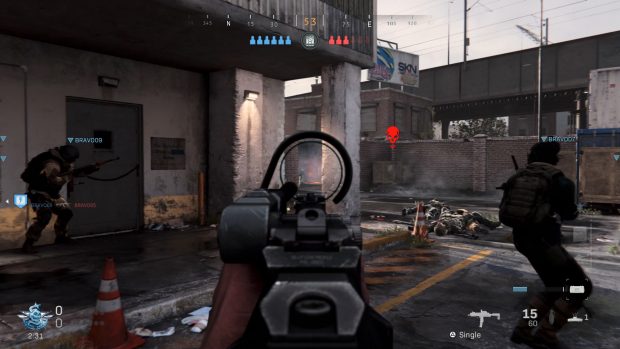 From there I got the chance to have a chat with some of the guys over at the Samsung booth about all their latest tech, their new 96" 8k TV and talk a little bit with their eSports head Tim Wendel. This was a great experience being able to get in with developers, especially with a name like Samsung. Learning about what drives them, listening to Tim chat about running the eSports division and all that comes with that.
A break at the Jackbox Party panel later for some laughs before a private presentation  in Alienware's Aurora VIP room. Similarly to Samsung, to chat about their latest and upcoming PCs and Notebooks. Being a console gamer like myself who's never really had the money to invest in a good gaming PC or Notebook, I always get a little taken aback by just what some of the machines are capable of. It was a really great chance and the first time I've had to mingle with some of the big guns in tech, esports and marketing. After that it was a brief break for some dinner before attending our last few hours of panels. Take a look below for some amazing photos.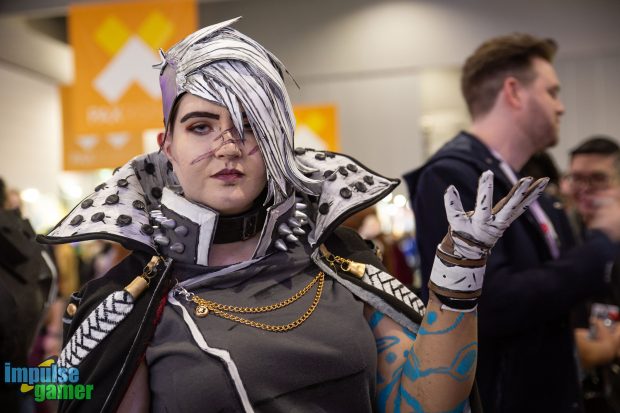 A special thank you to MFM Photography for stepping in where my scatterbrain failed and lending me some sweet photos to use for today's piece. Please do check him out, he has both a Facebook and an Instagram to check out so please do. Stay tuned for Day Two…