Events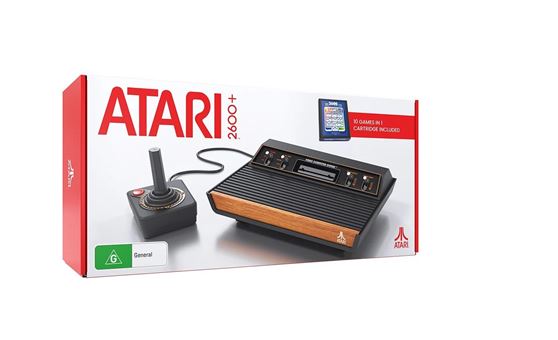 Published on September 29th, 2023 | by Adrian Gunning
PAX AUS… and there's more: Atari 2600+ confirmed & more Nintendo love to visit!
PLAION is proud to announce the Atari 2600+,  a modern day faithful recreation of the pioneering console that first appeared in 1977 – will be on display at PAX Aus next week in the Classic Gaming area.
The Atari 2600+ is launching worldwide on 17th November 2023 and available to pre-order for $189.95.
Nintendo has revealed more of their PAX plans – Not only will PAX visitors be able to experience Super Mario Bros. Wonder ahead of release, they will also be able to play Pokémon Scarlet and Pokémon Violet: The Hidden Treasure of Area Zero Part 1: The Teal Mask, Detective Pikachu Returns and Prince of Persia: The Lost Crown on Nintendo Switch.
Detective Pikachu Returns is launching on the first day of PAX, Friday 6th October.
Also available to play on the Nintendo stand will be  an unreleased game from Square Enix – STAR OCEAN THE SECOND STORY R.
See all the Nintendo PAX news here.
With the announcement of a Fireside with Endo Takuma (Creator of TENCHU & Studio head behind OCTOPATH TRAVELLER), we wanted to share this video of Endo …