Events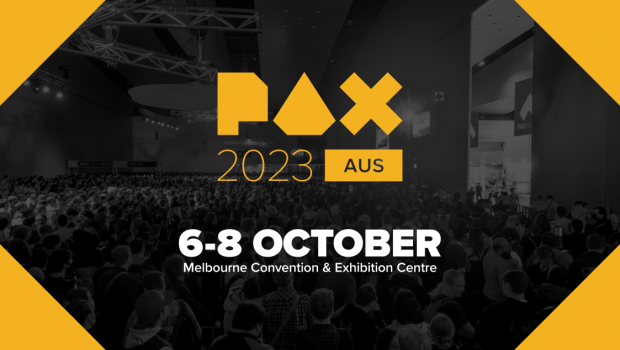 Published on October 7th, 2023 | by Daniel
PAX Aus 2023: Day Two!
We're back with day two at PAX and now we're well into the thick of the weekend, so grab some munchies and you comfiest blanket.  As you rug up for yet another fill of the days' antics and pictures. We'll have a full review of the weekend as a whole, once the event concludes:
PAX Saturdays, the meat of the weekend. The single busiest day over the entire weekend, with crowds and lines everywhere bursting at the seams. This year, whilst not being quite as busy as the previous year, I attribute that entirely to the addition of the Final Fantasy XIVs' Zodiark challenge. Though more likely it's more simple and probably relates to the desperation surrounding lockdowns last year. But by no means was the day a slouch, if you thought that it would be any easier then you were dead wrong. Cosplayers in abundance, crawl out from their respective crafting caves, crammed as much of their prep into the last few days before and just barely made it here in one piece. All for the glory of showing off their skills to the masses, that we might bask in the warm glow of their talent and someday aspire to make cool costumes for a living too.
Speaking of cosplay, our first panel of the day just happened to be a crash course on Cosplay Beginnings Workshop: Props and Armour. The first of several workshops set up throughout the weekend by Lumins Workshop, to help new cosplayers take that first step into learning how to make cosplay for themselves. Starting with props and armour, from small props like poke'balls or a pair of goggles. To fully fledged weapons and armour. Explaining how to break down references and choosing what and how much, materials to use. As well as the techniques on how to best utilise them and finish your very own pieces. That was followed up with a raher informative panel about Weird and Wonderful Pathways: Finding your way into a games career, but perhaps not the way you might think. It was an interesting panel, where they talked about setting expectations, to know and understand that everyone's pathways into a career in gaming is not the same. And to learn to accept that it may not always be the route or the career you thought about when you decided you wanted to get paid to make/play games all day everyday.
One shared subway footlong later and now it was time for one of my most anticipated panels. Zelda Universe Presents: The Tears of the Kingdom Ultrapanel. As the name implies, it was a packed out panel for all things Tears of the Kingdom, shying away from big spoilers, but essentially boiling down to a comparison between Breath of The Wild, which came out six years ago I might add. To its predecessor, what tools did people love, what mechanics did everyone hate and essentially what each game did right or wrong. How the community has grown exponentially and what the future might hold for Zelda games in the near future and beyond.
Before the day began, I set my photographer on a mission, to take as many cosplay pictures as her could. Lucky for him there were a frew cosplay group meetings scheduled throughout the day. Leaving my self and my partly mostly free, to head back into the main hall to look for the goodies we might want to secure on Sunday when the discounts start rolling in. Call it; "Dan's trade secret". It isn't really a trade secret, but all the merch from stores and quite a lot of the display items like monitors and gaming chairs, will get marked down heavily in price. Simply because the teams and shop owners want to pack up and carry back as little as possible. So to get rid of as much as possible, they'll usually mark things down in price or accept low offers, simply just to trim the amount of goods to take back with them. My partner made a mental note of the items she had her eyes on, before the two of us walked ever so slowly through the indie showcase. Getting a good look at a number of games that we're interested to try out, I usually reserve the majority of Sunday to test out and play as many of these games as I can, picking out a few standouts for a shout out and mini review.
There's plenty of indie games on offer this year, so much that it actually feels like there are more this year than there was last year. It would make sense of course, we were only just back from covid last time PAX came into town. So it's only fair that there would be more studios back up and running, or even newly created and eager to show off their first, their flagship games.
The cosplay themselves, S tier. It's just good to see so many creative minds, putting their skills to work, to bring their favourite characters from games and animation to life. It's also very neat to see them mingling with attendees, taking photos with those in cosplay and those without. It's always amusing to guess which trends will get a lot of cosplay attention each year just by way of that years' game releases, this year there were a lot of Zelda: Tears of the Kingdom cosplay and rightly so, it's one of, if not my top pick for the year. There was also a lot of Astarion and Shadowheart from Baldurs Gate III, another truly epic title, there was even a single Karlach from there too, my personal favourite but she's a hard one to cosplay so I absolutely appreciate that effort. There's your usual yearly repeats, like Mario, Peach and Luigi. Plenty from League of Legends and some from lesser know titles too.
Lastly to close off day two, it was time for some good old yearly laughs with Jackbox Games 10. This time we played a few new titles exclusive to Jackbox 10; Fixy Text; a game where it's all about picking letters and words to respond to a series of text messages to create funny and outlandishly bad replies to otherwise normal looking texts. Of course with a panel of adult children on stage and an equally childish audience, things quickly got out of hand and very naughty. It plays similarly to Fibbage, only rather than filing a blank space, you're writing everything. Oh, did I mention delete and backspace aren't working? So whatever you write, is permanent.
Then they played a couple rounds of Tee K.O.2, an updated version of the previous. Where you make art and create a slogan to be put on a t-shirt and battle it out with the other t-shirts to see who's got the best design and slogan. Of course, coming right after Fixy Text, all the art and slogans were incredibly NSFW that I can't even tell you here. But it made for some genuine hysteria. I was surprised by how much I liked the third game they played, Dodo Re Mi, a rhythm game with a twist. Impress this carnivorous plant with our musical talents, or be eaten. This is one that the audience can play along too! Usually the audience interaction boils down to voting on their favourite player or funniest one liners. With Dodo Re Mi, we can actually play alongside the panelists to see if we survive too! The difficulty ranges from very to super hard and you only have a short time to test out and pick the instrument you want. But once you play, it's really addictive. Definitely my standout choice for Jackbox 10, it made for an incredibly bad cacophony of miscellaneous sounds, but a great time, none the less.
And with that, we headed out to grab a bite to eat and rest our aching bones in prep for day three!