Events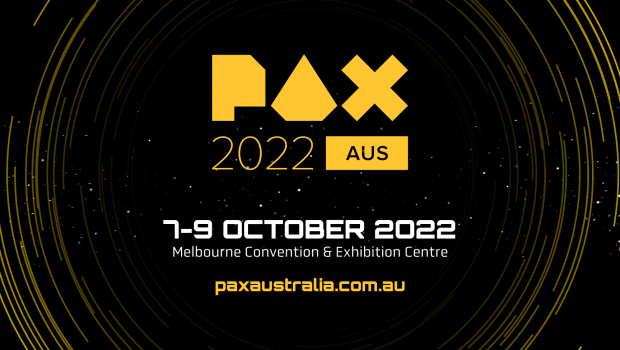 Published on October 10th, 2022 | by Nathan Misa
PAX Aus 2022: Guess Who's Back, Back Again
ImpulseGamer had the opportunity to attend PAX Australia 2022, Australia's biggest celebration of gaming and gaming culture. Held annually over three days in the Melbourne Convention and Exhibition Centre (7th – 9th of October), it marked a long overdue, and very welcome return to the city.
If there was ever any doubt, PAX Australia's long-awaited return to Melbourne after two years of COVID-19 lockdowns was a resounding success, and a 80,000 attendee reminder that in-person conventions are well and truly an integral part of the Australian gaming community.
I had the opportunity to attend the Sunday event, and it was as chaotic, content-packed, cosplay crazy and as easy to get lost in as past years, with perhaps only one or two downgrades.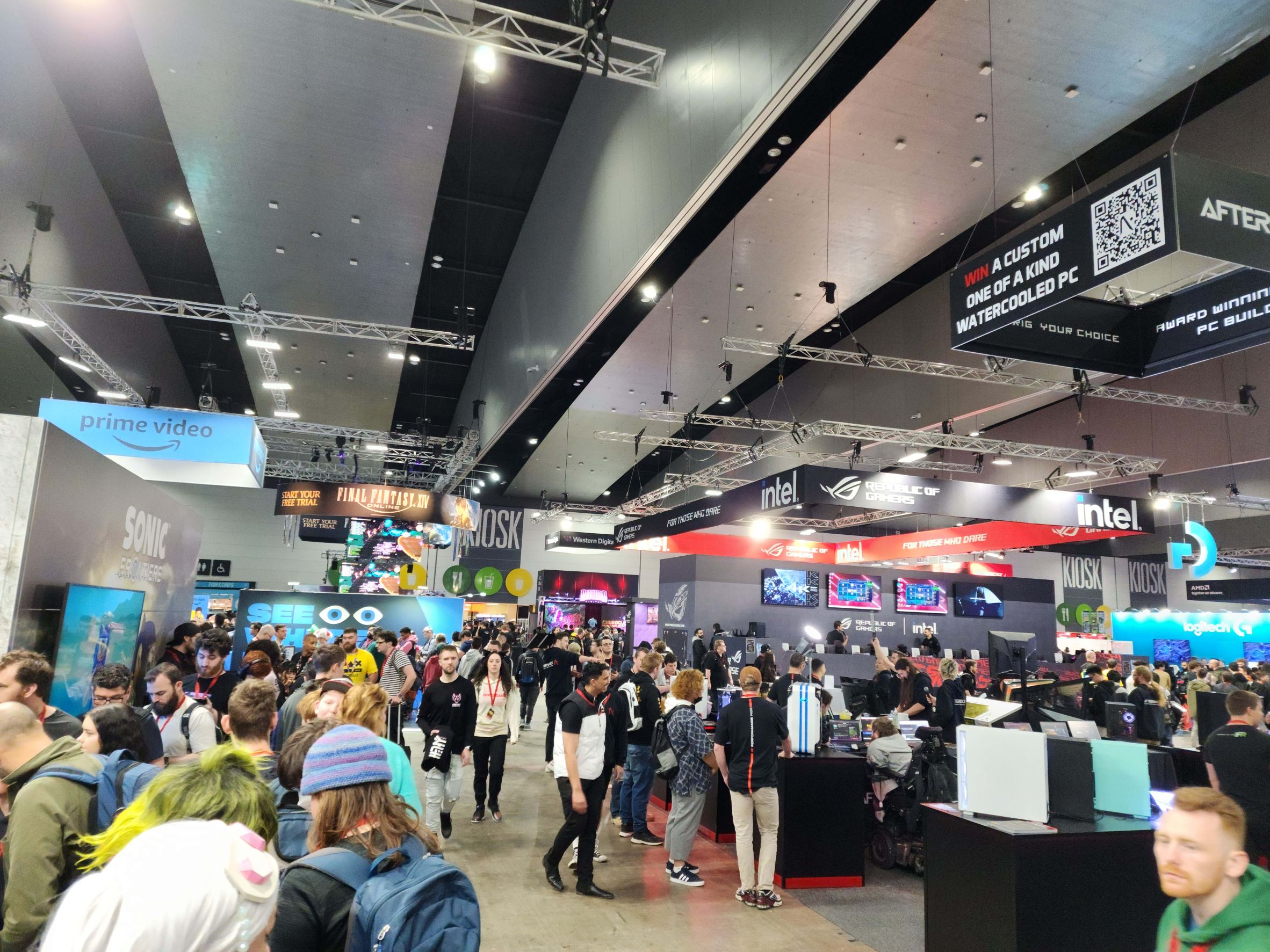 First thing's first: The convention floor and panels this year were superbly managed in the face of the roving hordes. Lines were clear-cut, schedules were visible everywhere and all in all I found myself being able to engage with a lot of the ad-hoc giveaways, in-demand game demos, sneak-peek previews and friendly tournaments without some of the randomness or line-cutting that plagued earlier years. Even after two years of no PAX, the enforcers had everything on lock!
The Expo Hall was definitely a much more community-driven affair this year compared to PAX 2019, and with it came some pros and cons. PAX Rising, the dedicated section for indie studios, was front and center in the hall (as it should be), thriving with foot traffic and filled with a lot of eager and passionate developers keen to show off their work, with local Melbourne-based developer Massive Monster's Cult of the Lamb and WeMat Studios' Box Knight my show picks. Any event that gives the public opportunities to see our great, local games talent is one I'll visit.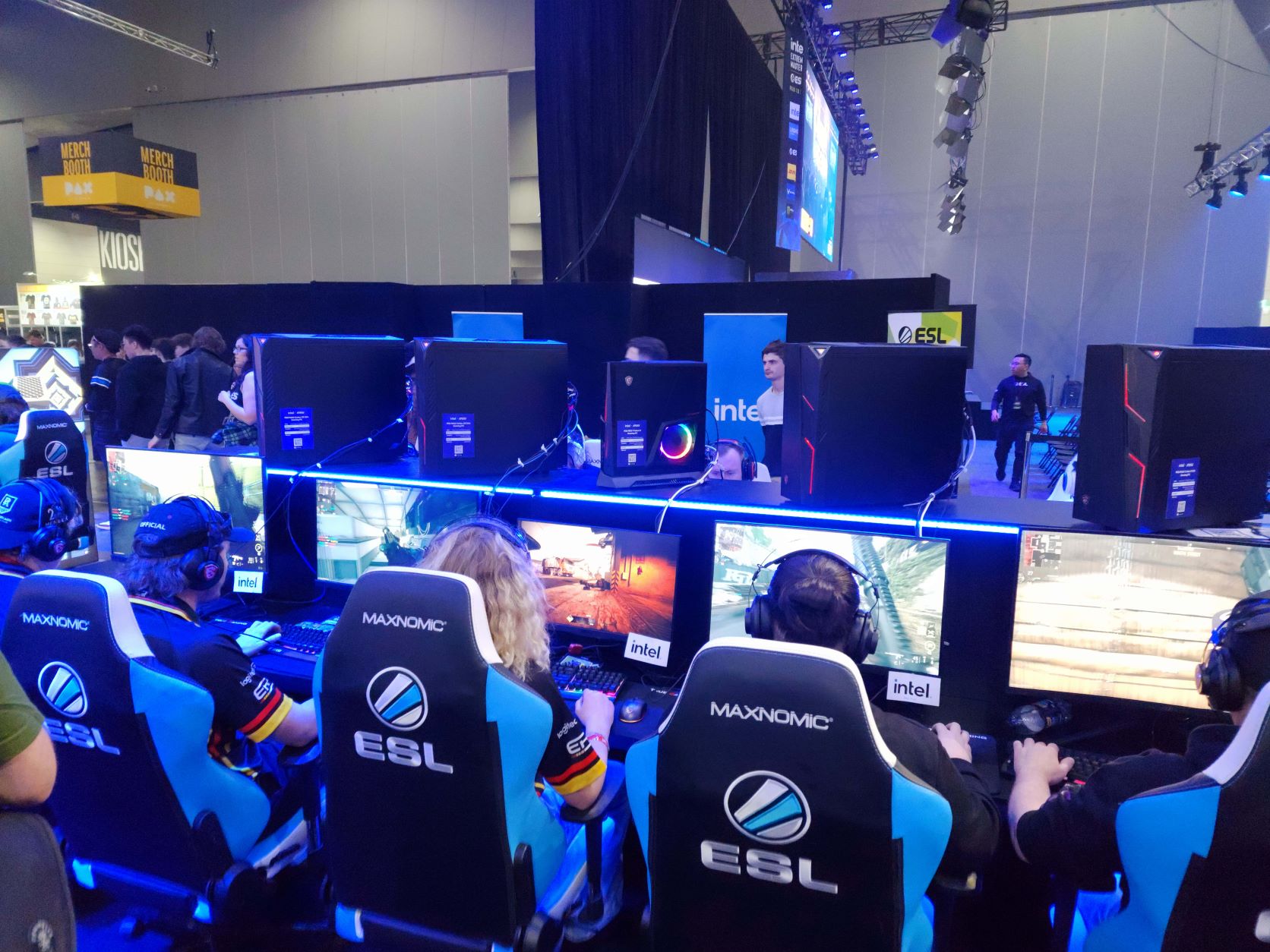 The rest of the Expo Hall contained the usual heavy presence from computer hardware and accessory brands – Aftershock, Asus, HyperX, Intel, Logitech, Lenevo, and MWave, to name a few – and the special PAX Arena for ESL Australia to showcase Intel Extreme Masters (IEM) esports' Road to Rio event. PC gaming was, as always, well catered to, with some astounding, RGB-filled builds on display, and a lot of game stations to try out all the latest titles at maximum settings. HTC Vive also hosted a virtual reality (VR) set up that brought me back to nostalgic memories of the first modest Oculus Rift exhibit way back in PAX 2013. How quick tech evolves!
What became immediately apparent as I gawked over each stand was the lack of presence from Nintendo, PlayStation, and Xbox compared to past years. None of the big three returned for PAX '22 in an official capacity, and their absence, in my opinion, was definitely felt. It was always fun in past years to work my way through Nintendo's brightly coloured demo booths, or play officially organized Super Smash Bros or Mario Kart 8 in front of crowds with other competitive players, and saunter off to enjoy Microsoft and Sony's lavish exhibitions hyping up their next big game. I still have fond memories of playing Gears 5 in an ad-hoc comp with a 4-stack right on-stage. Similarly, major publishers Ubisoft and Bethesda were totally absent when in past years they dominated much of the floor, with Bethesda bizarrely hosting only an off-site fan event. It also felt like the organisers were nervous about this with a less detailed map and late schedule release.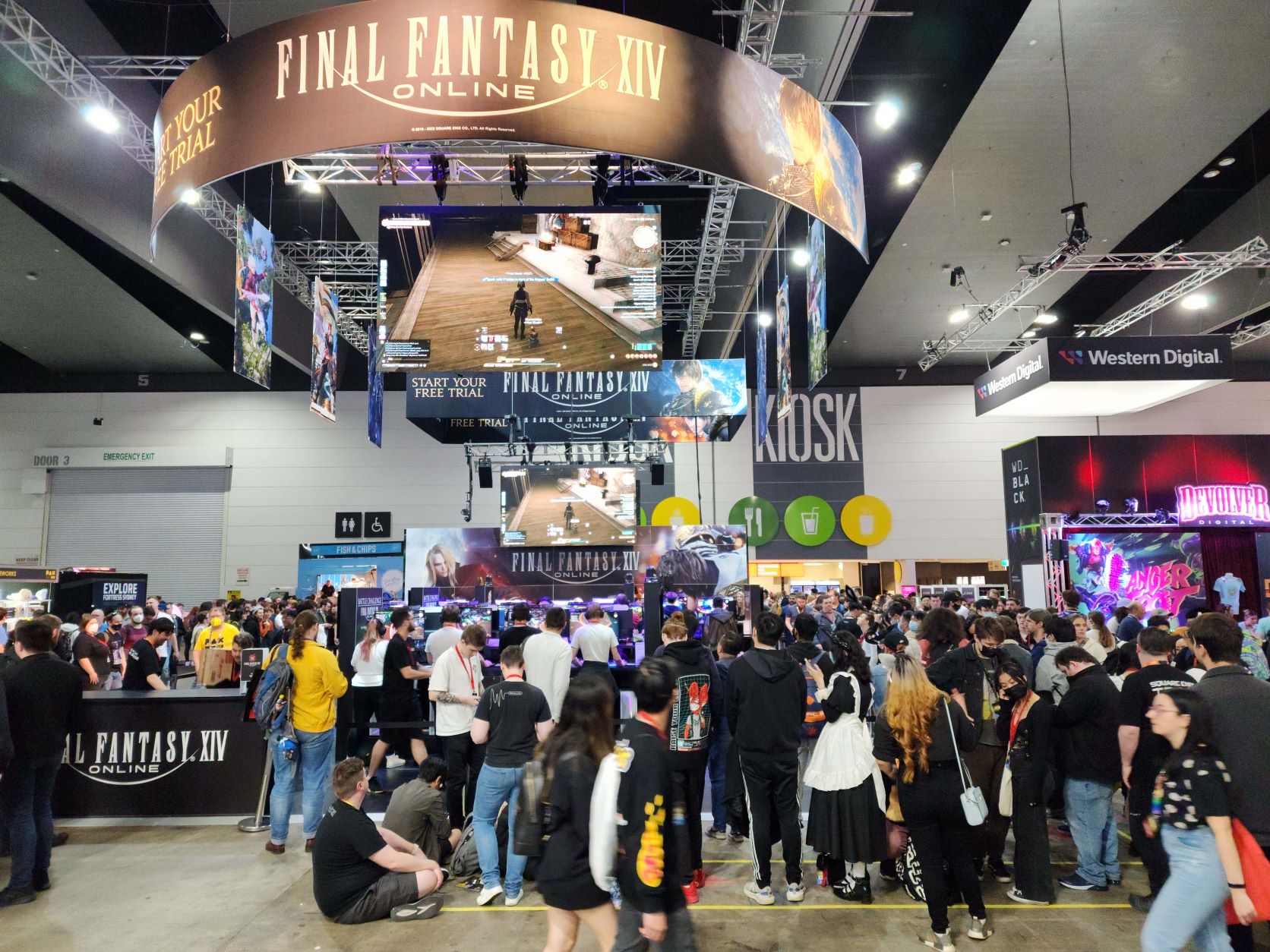 In their absence, the burden of the triple-AAA game exhibits mostly fell to Square Enix and SEGA this year. Square hosted dozens of PC stations and big screens for attendees to play Final Fantasy XIV battle challenges and Ifrit/Zodiark trials, and was, as expected, community-oriented, while the latter hosted 10 gameplay stations to show off the upcoming Sonic Frontiers to very high demand (and to my honest surprise, stole the show and was well worth the hour-long wait).
Capcom was represented with a neat setup showing off Street Fighter 6 (and allowing for some friendly competition with fellow attendees), while Lenovo had a smaller station to show off the upcoming Alone in the Dark, Destroy All Humans 2 and System Shock remakes.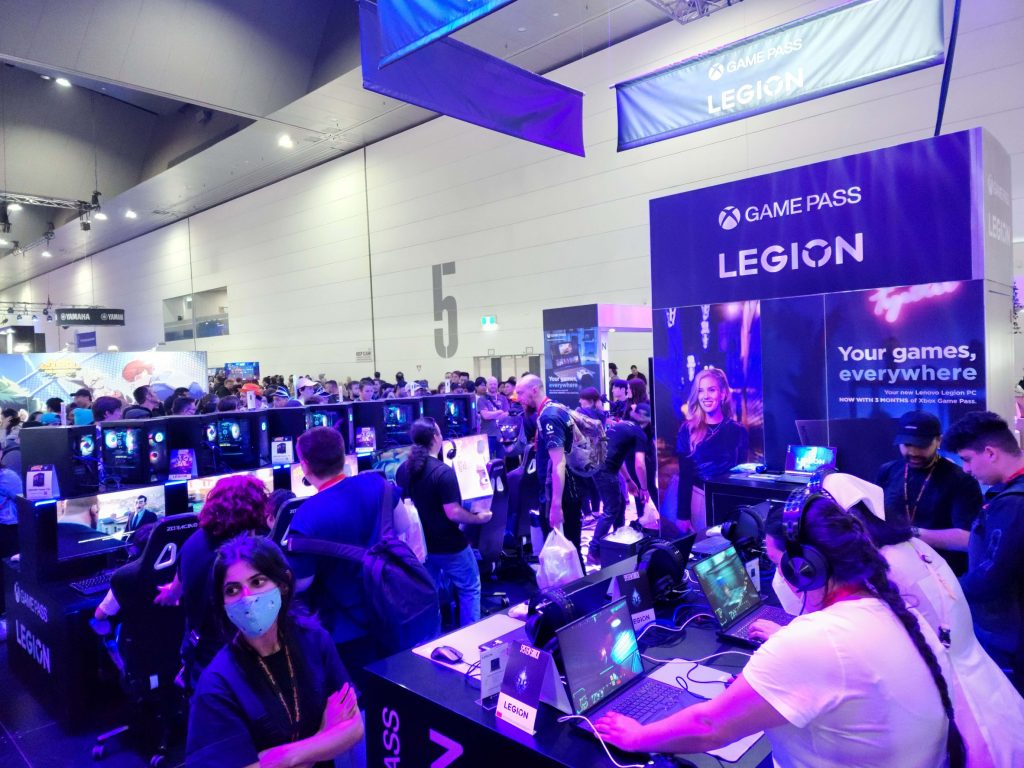 In addition, Twitch had its own zone in the middle to put the spotlight on its streamers. All in all, I had a lot of fun immersing myself in what was on offer, but I couldn't help but feel that PAX 2019 edged out this year's exhibitions on both the diversity of indie and triple-AAA content and sheer amount of it.
To compensate for less international presence, this year had a lot of "gaming-adjacent" industry exhibitors. Aussie Broadband was probably the standout effort, with a retro gaming zone filled with arcade classics that made for some friendly banter, while Amazon and Wacom had some puzzling booths featuring off a 2-minute escape room and some TV show promos, and tablet design tech, respectively.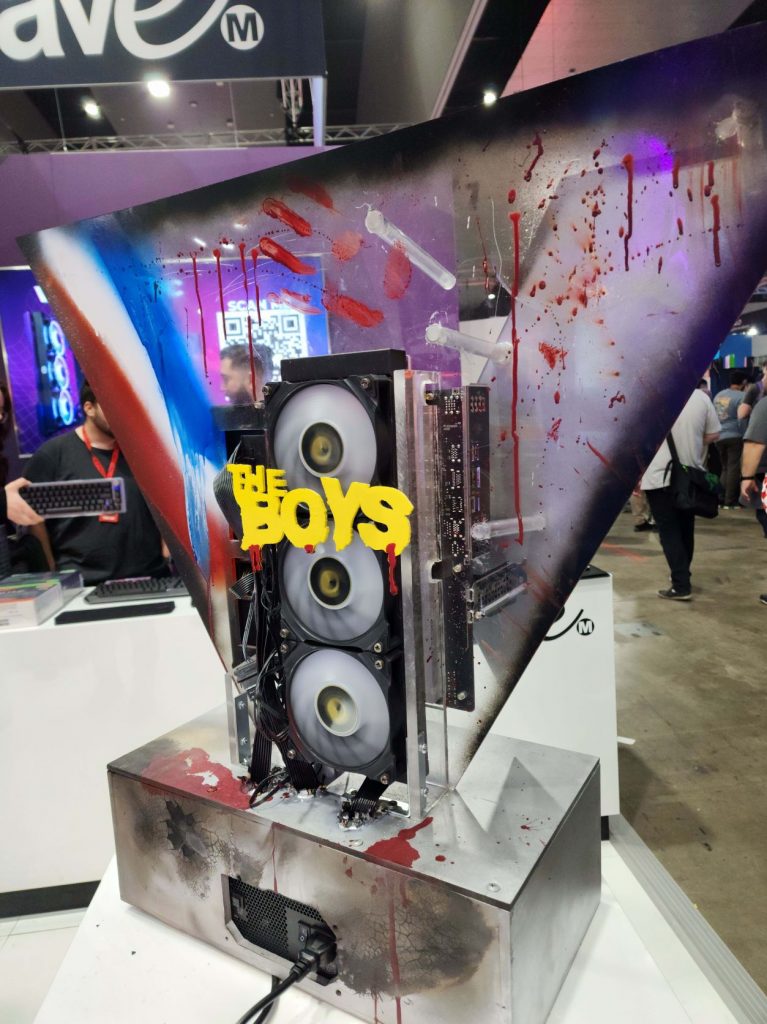 Some of these weren't my cup of tea, but the crowds definitely ate them up, and it will be interesting to see how the next PAX will balance the Expo Hall's offerings between firmly gaming-related exhibitions and technology, film and television-centric booths.
Of course, the exhibitors form just one part of the PAX experience.
There's an easy argument to be made that the lifeblood of PAX Melbourne is the tabletop, card games and social freeplay gaming sections, tucked away behind the Expo Hall and adjacent to the panel theaters. It's always awesome to see thousands of people reveling in their preferred fandom, board game group or gaming circles and eagerly inviting anyone passing who wishes to join in – and it was all very neatly organised, too. I can safely say I made a dash for the social tournaments section to see how the Halo competition fared, and I was not disappointed (save for not being able to noob combo the competition in Reach myself due to scheduling conflicts)!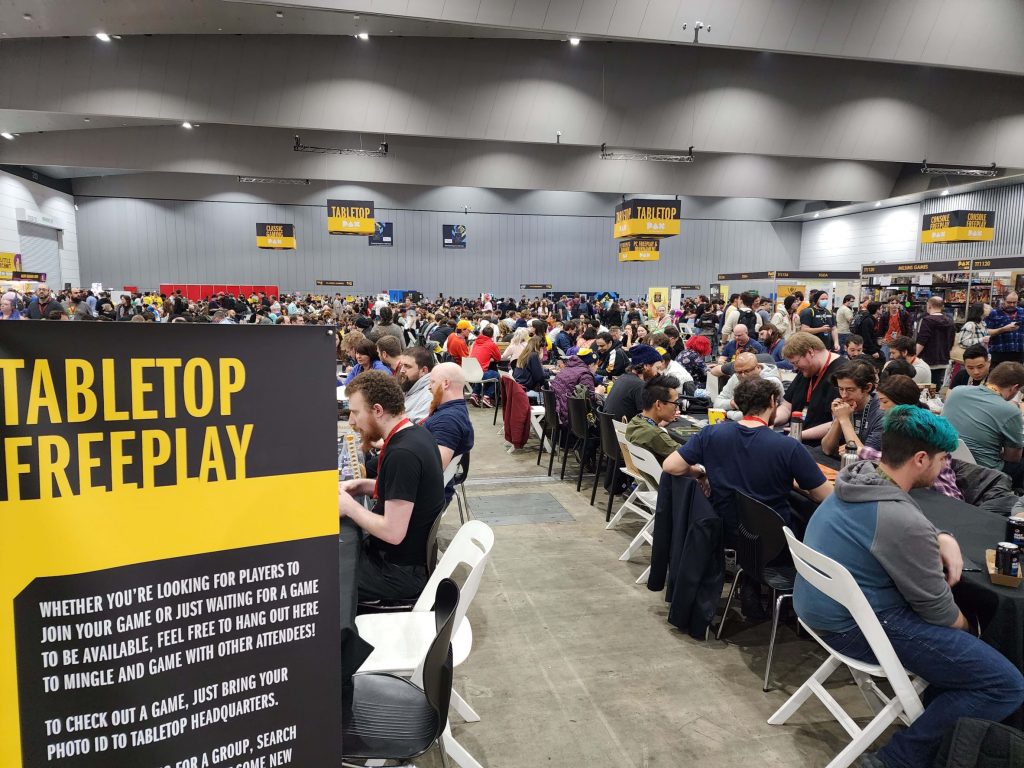 There was only so much I could explore in one day, but the breadth of activities available – from the in-depth panels to the casual Handheld Lounge, Speed Running Stage and Cosplay Theatre meetups, not to mention the merch booth and other purchasable loot – were buzzing with energy, enthusiasm, and opportunities to indulge in and get amongst the fandoms of your choosing.
Overall, seeing tens of thousands of people walking through the gates (on just Sunday alone) firmly re-establishes PAX Australia as a mainstay of Melbourne (and the coinciding Melbourne International Games Week). After two years of strict lockdowns and online-centric meetups, it was great to be part of an epic event celebrating all facets of gaming culture, even if it was less stacked with bigger exhibitors from previous years – though judging by the crowds, the Australian indie games scene, hardcore PC gaming community and diverse fandoms was more than enough to make PAX 2022 the biggest event yet. The ten year anniversary, coinciding with PAX '23, will be an interesting one indeed!