Events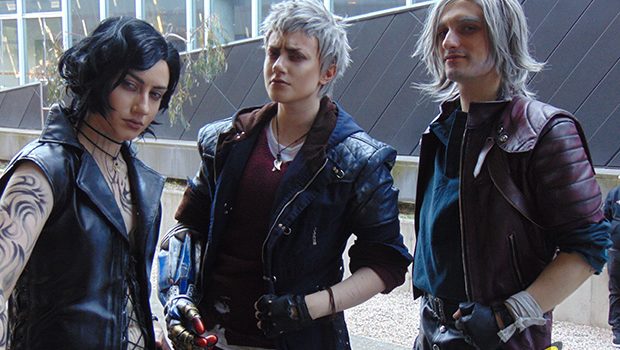 Published on October 13th, 2019 | by Daniel
PAX Aus 2019 Day Three
Con fever finally hit me on the Sunday morning, as the exhaustion finally caught up with me. But there was no way I wasn't going to enjoy the last day of PAX Aus. After a bit of a late start, I charged headlong into danger. After a slightly more panel heavy Saturday it was time to hit the games:
MediEvil 2019
Developed by Other Ocean Interactive, Sony Worldwide Studios and published by Sony Interactive Entertainment. MediEvil 2019 is a remake of the original MediEvil from way back in 1998 on the Playstation one. For the new generation that are too young to remember those glory days, MediEvil is an action-adventure, hack and slash game with elements of puzzle solving. The game is set in a fictional medieval town called Gallowmere and the story centers on Sir Daniel Fortesque and his quest to stop the evil sorcerer Zarok and his plot to invade the kingdom and steal the souls of the living.
I fully wasn't expecting MediEvil to get a showcase at PAX Aus this year but I was glad it did! The remake plays much like the original, so fans will definitely love it. The graphical enhancements made by the remaster treatment are gorgeous. Gameplay mechanics obviously run a lot smoother. The game is literally a carbon copy of the original, right down to the minutest detail. Enemy placements, chests, coin bags, literally everything is the same, except the obvious 2019 shading over the top. Which I think is great. Thanks to the PS one being in the CD audio era, a lot of the original voice work is the same and surprisingly many of the original actors came back. This game launches on October 25th, if you're a fan like me, then go get it!
Doom Eternal
Let's be honest, a LOT of people were waiting to test out their might, against the latest invasion of the demon horde. And finally, at PAX Aus, Bethesda delivered. Doom Eternal was playable on the expo hall floor and it was busy. Oh it was busy all weekend. I was lucky enough to get a quick shot at it. It's definitely Doom, that's for sure, with a few more bells and whistles.
I like some of the new enemy units, there's nothing more a Doom player can want except more carnage. It took me a little time to get the hang of a few things, like the grappling hook on the super shotgun and the swinging mechanic using the overhead bars. But once mastered gave so much more freedom of movement. The extra arm to throw grenades or shoot fire is a blessing. There's literally no delay in the action so you're still outputting damage whilst you use this feature, meaning there's simply no end to the pain that can be dished out by the Doomslayer. There was a few bugs in the game though and I noticed it actually crashing on a few people during play time. By that fact alone, I'm not surprised it's been delayed until March 2020. But boy, I can't wait to start slaying demons once more.
Ailuri
A gorgeous 2D hand drawn platformer, by indie developers Vivink Studios. The game follows the story of an endangered red panda. It was designed to promote awareness about endangered species through lively and endearing characters and story. The game is visually stunning, the controls are really smooth for still being in alpha phase. The level designs, whilst a little on the easy side and not necessarily a true representation of what the game can do, are unique and immersive. It's so hard not to get lost as you traverse levels by just how beautiful the art is. It's a simple yet effective formula that I'd love to get my hands on when it releases late 2019.
There wasn't a lot of Indie Games that really took my fancy at PAX Aus this year, quite a number of them I'd already covered in previous years and there weren't a whole lot of changes with them either. The few I did get into over the course of the weekend were interesting to play though, so that's always good to see. Hopefully PAX Aus 2020 we get some more Indie loving!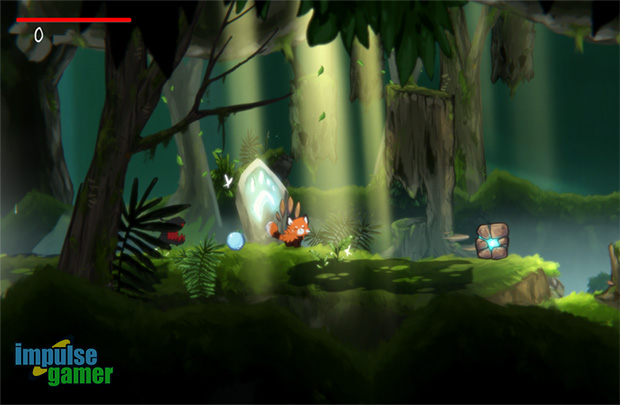 I really would've liked to get a shot at the Final Fantasy VII remake, however literally every time I walked by, the line was like 2 hours long, so clearly fate was working against me there. From what I could see of the demo, it's the same one that featured on Playstation Access a month prior. I really like the changes that have been made. As a fan that didn't start with VII and instead started with VIII, I couldn't go back to the style of play that featured in seven. As I'd already grown up around the easily game breaking junction system of eight.
Having kept up to date with all the trailers and gameplay footage coming out, I can safely say I'm more into it now then I've ever been. And I've wanted to experience that same feeling everyone else says they had, when playing seven for the first time, for a long time. It used to always come up in debate, some people liked VI better, some preferred IX more. But the debate between VII and VIII raged on even longer. And while VIII will always be my one true Final Fantasy, it won't be a complete experience until I get my eager hands on VII Remake. March 3rd, cannot come fast enough.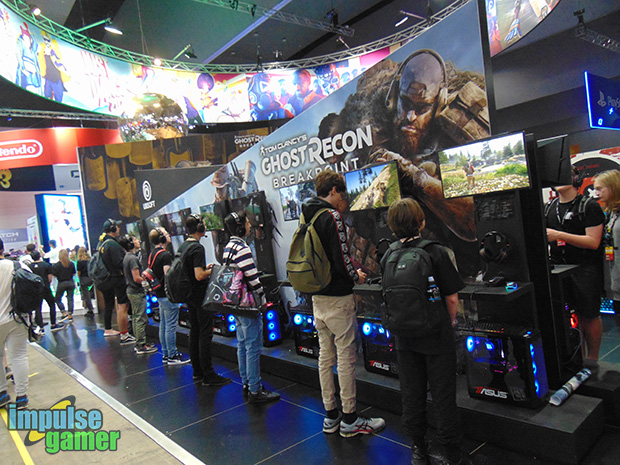 Finally, after missing it earlier in the morning due to convention fever. It was time for my final media appointment for the week. My most anticipated, interview with John Mamais. Head of the Krakow team for CD Projekt Red. Here's a brief overview of the interview.
Dan: How've you found PAX so far?
John: You know, PAX is cool man. It's sorta old school, mixed with new school. I've never been to PAX before, so it's new for me. You kinda have these three groups; Video games, cosplay and board games. For us it's been really cool, were in the Xbox booth, so we have a pretty prominent display there. The publisher, for us, in Australia, is Bandai Namco. They did a really good job preparing PAX for us and rented out the auditoriums to show the game on the big screen. (Dan: I missed the chance to go see that!) Oh you did? Oh man, yeah they were packed out. They were like 2500 people each, both the Friday and Saturday so for us that's great, we're happy about that for sure.
Dan: So what does your team do in Krakow?
John: Basically all the same stuff they do in Warsaw, we're just smaller. So we're doing one of the main story paths for the game. We're also doing scene systems, cinematic and technical storytelling.
Dan: Where is the studio currently at with development?
John: We are, well, we're kinda in the closing phases now, there's not a lot of time left. Now we're going through balance passes and heavy QA, soon we'll start outsourcing these tests but for the moment it's all still internal.
Dan: Now I'm gonna ask the obvious question, have you worked with Keanu?
John: No, I never personally worked with him. But I know a lot of the guys I work with have worked with him. He never came out to Poland unfortunately, a lot of his work was in LA, so not a lot of us got to meet him. Because he's all Mocap and voice recording.
Dan: How much, can you tell us about the role Keanu plays in the game?
John: It's a really, big role you know? He's kinda there most of the time, a very prominent role aside from your role as the main character. So yeah, he'll be around a lot.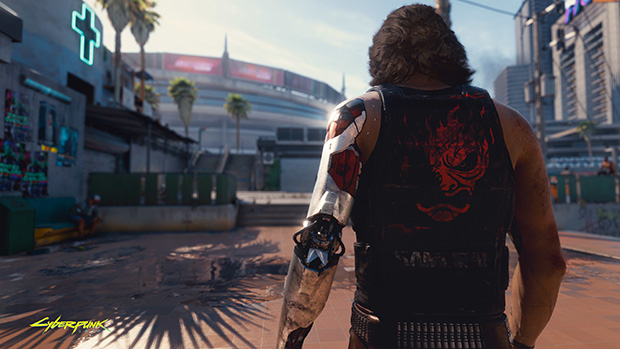 Dan: What, for you, is the most standout feature in the game?
John: Stand out feature in the game? That is a good question, there is so many different features in the game.  (Dan: Haha, you can have a few it that makes it easier). No, no, I don't think it's so much about features as opposed to systems, RPG systems are going to be very interesting because it's built around, like uh, Cybernetically enhancing your character. I like that sort of system, just because it's really cool core aspect of the game. I've kinda always wanted to make a game like this.
Dan: Have you had the chance to get down on the expo floor?
John: Yeah I mean, I get breaks and I walk around. I mostly just buy boardgames. (Dan: Okay, what's your favourite boardgame?) Oh man, that's tough. I guess my favourite table top is DND First Edition. I've tried all the other editions, but I just keep coming back to First edition. I don't play a whole lot anymore unfortunately for obvious reasons.
Dan: Where do you get a lot of the inspiration for games like Cyberpunk? Because it's based off an older table top game if I'm not mistaken?
John: We take a lot from source material, but it comes from all over man. We draw from everywhere. It's based on Cyberpunk 2020, the old tabletop version, that was created like mid 80's so quite a while ago. That's essentially where it started from and where we get most of our in game lore. That's our main reference, our bible, effectively. But we have to draw stuff from everywhere, we have a lot of source material, like not directly used in the game but it influences us, like all the Japanese animation that has cybernetics, or cyberpunk themes; Ghost in the Shell, William Gibson books, Blade Runner, among many other things.
Dan: Where does a game like this start? What are the first steps to a game like this?
John: Dude that is a hard question and really not easily answered. It, starts with the story. That's sort of the fundamental core of the studios approach. But in parallel to that, we're thinking about what technology we're going to need to support, this kind of game.
We had to rework the engine almost completely, to support this game, so it's kind of like a custom engine for Cyberpunk, because of the new demands for vehicles we've never done or larger crowds and cities we haven't done before. So you're building these features up as you're building the story. You're also, your other path is prototyping features and gameplay, testing to see if they work, if they look cool. Because they're critical upon the story, we need to figure out what sort of skill tree we factor into the game, because that also affects the story. It's all very interconnected, we're all developing in different paths but then it all kind of converges into like demos so we can see how it all works together.
Dan: So basically, story, narrative and concept art would be among the first. When do you take all that digital?
John: Well, as soon as possible. Production usually has different stages of development and everyone does it differently. Our stuff usually comes together for demos. Like we did the teaser trailer for Cyberpunk, that had to be developed in some way conceptually. It's like a test for us, to see what the game is going to look like. It's the first time we see the kind of vision we put together, the kind of ideas we put together. A previsual, I suppose.
Dan: What level of customisation will we see in game? Are there physical representation of the changes we make to our characters?
John: Yeah I mean, there is vast amounts of customisation in the game. I mean, you can see, your arms and legs visually, in the game. So yeah, there's extensive options to customise basically your whole body in the game. All the gear you earn and changes you make a reflected.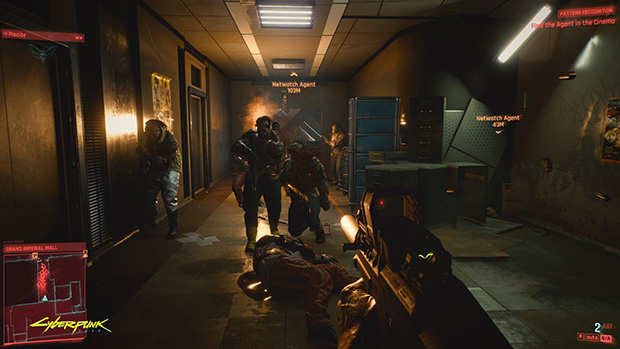 There was quite a bit more I could've added, but that's the core of it all here. John is a great guy, probably fairly relaxed at this point since the game is entering its final phase of development, but it was definitely an amazing experience to get to sit down and talk with him about his involvement, in the development of such an anticipated game and his experience throughout. So John if you're reading this on your flight home to the US or right after, thank you for the opportunity and we at Impulse wish you at the team both in Krakow and Warsaw, the best of luck with this and all future projects.
All in all, Sunday went by in a flash. It was a hectic weekend as always and there's always so much more you wish you could be doing, but there's always next year. With the end of PAX, convention seasons comes to a close for another year. Cosplayers can hang up their gloves and put away their sewing machines. I know I can't wait to get my hands on some of the amazing games shown at PAX.
Please also take a moment to checkout the amazing Sunday cosplays, they've all worked hard and most have a social media following so please do go give them a like and perhaps follow their passion. You can see a list of these talented guys and gals below and we'll see you for the start of convention season again in 2020!
Cosplayers featured; GuzzardiArt, Rei Ushi, Beef_Chan, Ashmyr_Cosplay, Valkyriesarmoury, Royal_Cospage, Whereisdanielle, Tsarimichael_Cosplay, Lulu_Belles and The_Amy_Alexander of Twinmade Cosplay.