Events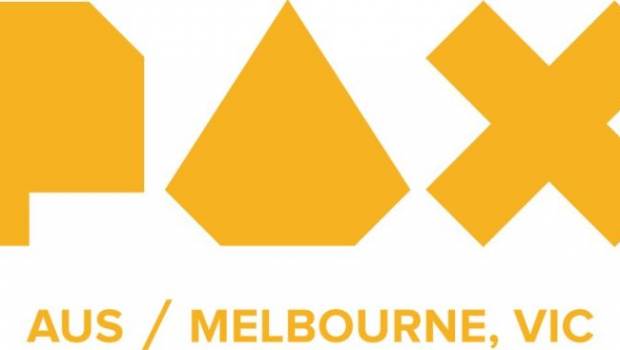 Published on March 25th, 2019 | by Admin
PAX Aus 2019, Bigger and Earlier
Welcome home: The best three days in gaming returns to Melbourne Oct 11 to 13 
Melbourne – 25 March 2019 – For a seventh consecutive year, the three biggest days in gaming will return to Melbourne, with PAX Aus 2019 taking place from 11 to 13 October at the Melbourne Convention and Exhibition Centre. Bigger and earlier than ever, tickets to the show will be available from 12:30pm on Tuesday 26th March, with single day passes from $62 and three-day passes from $165.
The centrepiece of the Victorian Government's Melbourne international Games week (5-13 October), Asia Pacific's largest digital games celebration, PAX Aus is a festival for gamers to celebrate gaming culture. This year's event features more than you could possibly do in three days. More playable games, the largest collection of independent developers in the southern hemisphere, and over 150 hours of live stage content. "PAX is the home of gaming culture within Australia, and in 2019 we're excited to be offering more to the PAX community than ever before," said Jono Whyman, Event Director at ReedPOP.
Returning in 2019 is PAX's partnership with EB Expo, offering a dedicated space for the world's largest publishers, as well as additional panels to the show. Bigger than ever, EB Expo showcases the best and newest in all things Gaming, Cosplay, Pop Culture and E-Sports and provides a platform for developers to highlight their latest games and hardware and offer a sneak peek on what's to come.
EB Games Group Marketing Director, Debra McGrath, said "The PAX dates moving earlier is fantastic news for the whole gaming community. We expect this to result in a stack more playable pre-release games for people get their hands on".
"We heard your cry for PAX to come sooner," said Luke Lancaster, Content Manager, PAX Aus. "It turns out planning PAX is much like scheduling a D&D game, and when we sat down to plan the first weekend we all had free was in October. Apologies to any other sessions we may have disrupted.
PAX Aus is produced by ReedPOP in conjunction with Penny Arcade. PAX Aus was the first international PAX event and has brought passionate gaming communities together in Melbourne since 2013. Incorporating exhibitors with hotly anticipated upcoming games, grassroots community tournaments, pro esports competitions, industry leaders hosting panels, and thousands upon thousands of games, PAX Aus is the biggest event of its kind in Australia.
For more information and ticket booking, please visit the official website or follow PAX Aus 2019 on Facebook and Twitter.