Events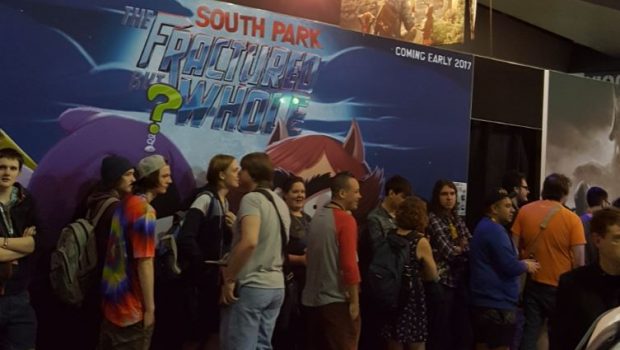 Published on November 4th, 2016 | by Andrew Bistak
PAX AUS 2016 – South Park Fractured But Whole
Ubisoft provided another strong presence at PAX AUS 2016 but the game that we wanted to play (even though it was an Alpha Build) was SOUTH PARK FRACTURED BUT WHOLE. However Ubisoft had a little gadget (not for consumer purchase) to make the experience even more enjoyable (or gross) called the Nosulus Rift. This ridiculous yet highly amusing device is worn around your nose and when the 'new kid' in South Park goes to the toilet or farts, the Nosulus Rift will spray the user with an offensive odour.
The small play that we had of South Park Fractured But Whole looks like it's going to mirror the first game in this series with classic Matt Trey and Stone Parker humour, RPG elements and some very entertaining turn-based combat with some outrageous attacks and super attacks.Add in all the South Park characters and voices and Ubisoft are definitely onto another winner with this game and let's hope it won't get censored in Australia again!
South Park Fractured But Whole is scheduled for release sometime during the first quarter in 2017. Here's some screenshots from the game!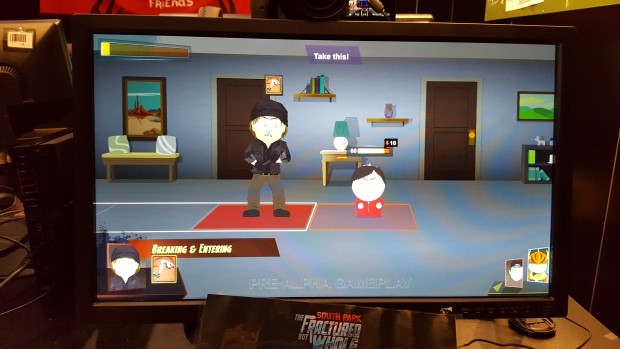 Take This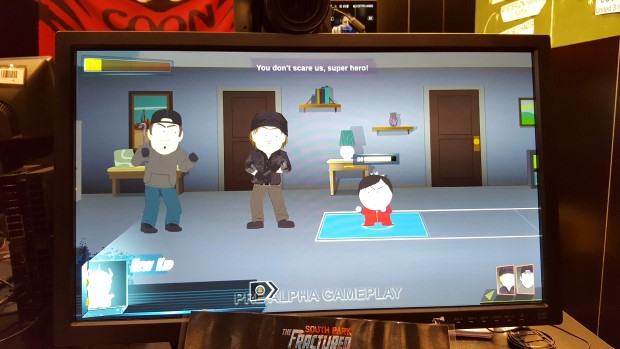 You don't scare us super hero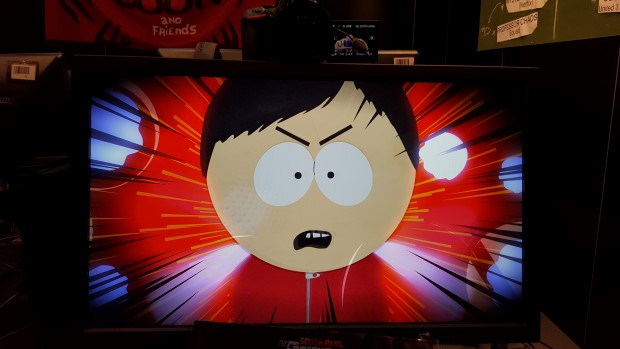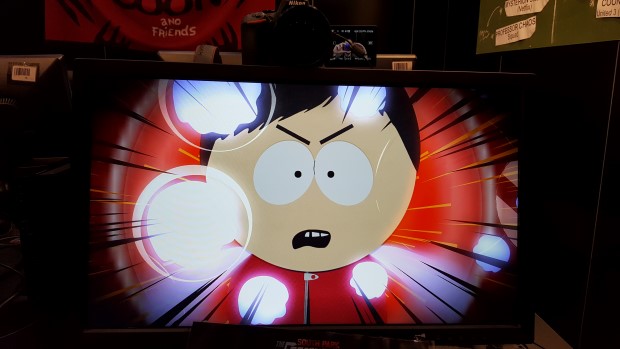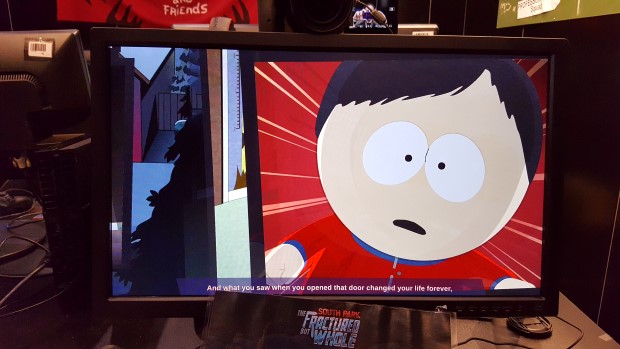 And what you saw when you opened that door changed your life forever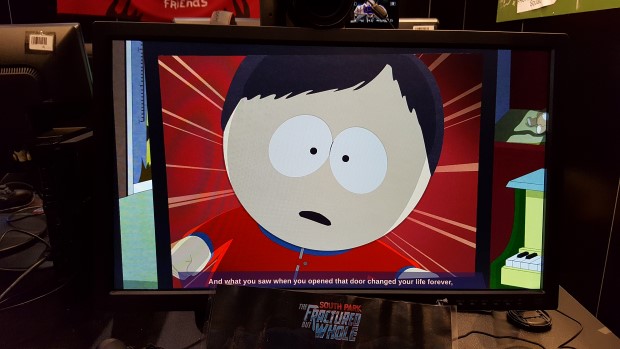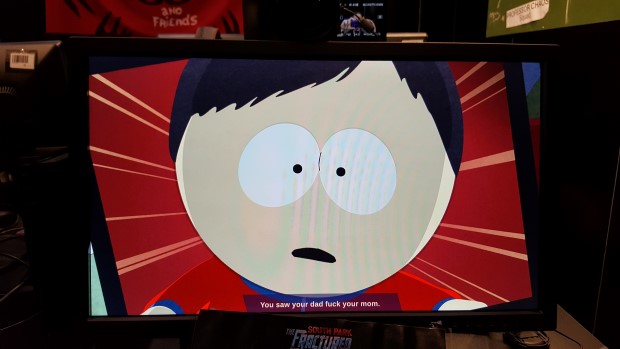 You saw your dad f%$! your mom.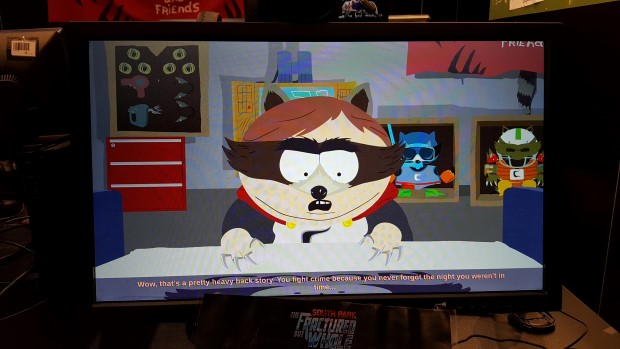 Wow, that's a pretty heavy back story. You fight crime because you never forgot that night you weren't in time