Films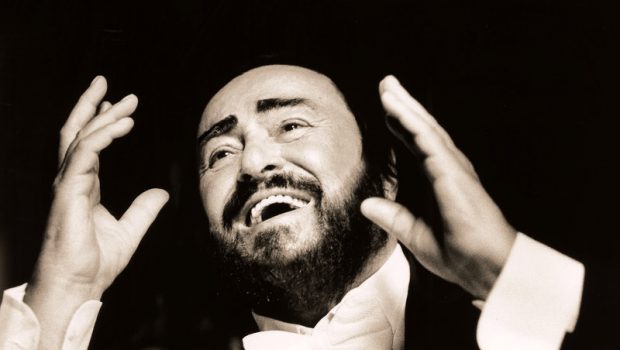 Published on November 6th, 2019 | by Tim Cooper
Pavarotti – Film Review
Reviewed by Tim Cooper on the 6th of November 2019
Madman Films presents a film by Ron Howard
Written by Mark Monroe and Cassidy Hartman (Consulting Writer)
Produced by Brian Grazer, Ron Howard, Nigel Sinclair, Michael Rosenberg, and Jeanne Elfant Festa
Starring Luciano Pavarotti, Andrea Griminelli, Nicoletta Mantovani, Bono, Angela Gheorghiu, Carol Vaness, Lorenza Pavarotti, Giuliana Pavarotti, Cristina Pavarotti, Plácido Domingo, Josep Carreras, and Zubin Mehta
Music by Ric Markmann, Matter Music, Dan Pinnella, and Chris Wagner
Cinematography Axel Baumann, Michael Dwyer, and Patrizio Saccò
Edited by Paul Crowder
Running Time 115 minutes
Rating M
Release Date the 24th of October 2019
Two thousand years after its creation, Rome's towering Baths of Caracalla became the backdrop of a performance worthy of its own cultural and historical foothold. As the evening settled upon the ancient structure, conductor Zubin Mehta waved his baton and brought the orchestra to life. Jose Carreras sang 'È la solita storia del pastore' before the audience was enraptured by the familiar tone of Placido Domingo gliding through 'O paradis'. Then the unmistakably round figure of Luciano Pavarotti took to the stage. The Italian tenor performed 'Recondita armonia' from Puccini's Tosca while the violins provided the perfect whirlpool around the tenor's booming voice. Before the final, unforgettable performance of 'Nessun dorma', this concert became the first to launch Luciano Pavarotti as an unlikely global superstar, the likes of which may never be seen again.
Director Ron Howard has recently broadened his directorial talent with musical documentaries, including Made in America (2013), The Beatles: Eight Day a Week (2016), and now Pavarotti (2019). With each film tackling a different music genre, Pavarotti remains an unsurprising addition to the filmmaker's varied Oscar-winning body of work. As a world entertainer himself, Howard understands that a believable performance is crucial to engaging an audience. Luciano Pavarotti was a powerful, commanding performer whose talent stretched beyond his undeniable vocal skills. The Italian tenor consistently conveyed the broad emotional spectrum between strength and vulnerability through his impassioned performances. The ability to oscillate through these modes is less rare for screen actors. They are gifted multiple takes and guidance when discovering their performances. The contrast is a sight to behold when executed under the heightened pressure of an operatic performance.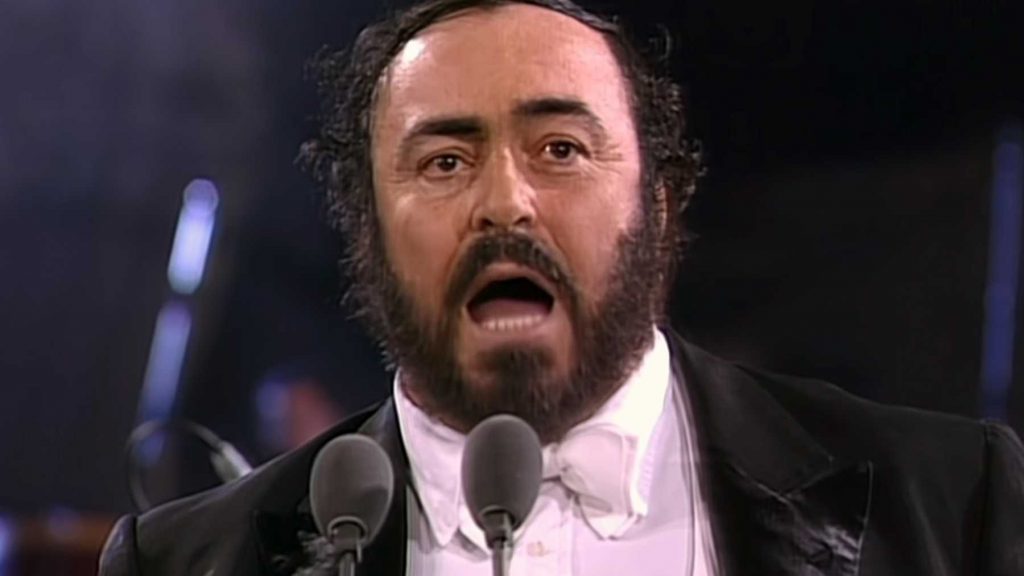 Pavarotti's narrative is expressed through reflective interviews with the singer's closest family, friends, and creative partners. These personal insights are juxtaposed with the broader trajectory of Luciano's career and public image. This dichotomy of personal life and professional image is where the documentary becomes profound and moving. The spotlight cast on Pavarotti's personal life fractures the popular image of the smiling Italian performer. For example, his first wife, Adua Veroni, describes their early life together and struggles before Pavarotti gained prominence among peers and profession. At home, he was a loving father who suffered from and inflicted his wandering heart on those that loved him. The couple had three children before their separation. In 2003, Pavarotti married his personal assistant, Nicoletta Mantovani, who was more than 30 years his junior. Both sides of his family provide deeply personal experiences of their shared journey and relationships. Archival footage also reveals that behind the curtain, Pavarotti was a nervous performer. He is seen muttering vulnerably to himself before performing to adoring crowds, 'I go to die'.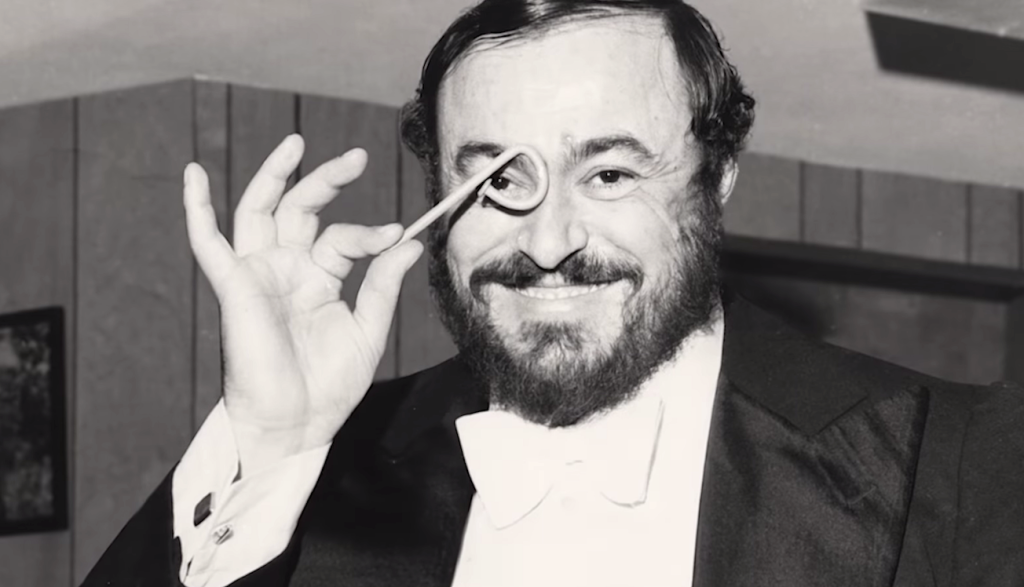 Pavarotti delves into the celebrity connections the tenor gained through his worldwide popularity, including several prominent singers. Popular faces, including Bono from U2, provide insight into Pavarotti's desire to be loved by all who knew him. One relationship that had a tremendous effect on the singer included Princess Diana. The two met backstage after a drenched Three Tenors show in London. Diana was accustomed to the harsh scrutiny of the press and public eye. Consequently, she and Pavarotti immediately bonded through their collective solace. Their relationship guided Luciano towards charity work, including the long running Pavarotti & Friends benefit concerts, which included a long and revolving roster of celebrities from all music genres. With a global level of fame comes the social focus and the unforgiving eye of the media. This latter part of Pavarotti's career is explored in the documentary through volumes of archival footage. The cameras underline the moments where balancing the pressures of fame and his own performances takes a heavy toll.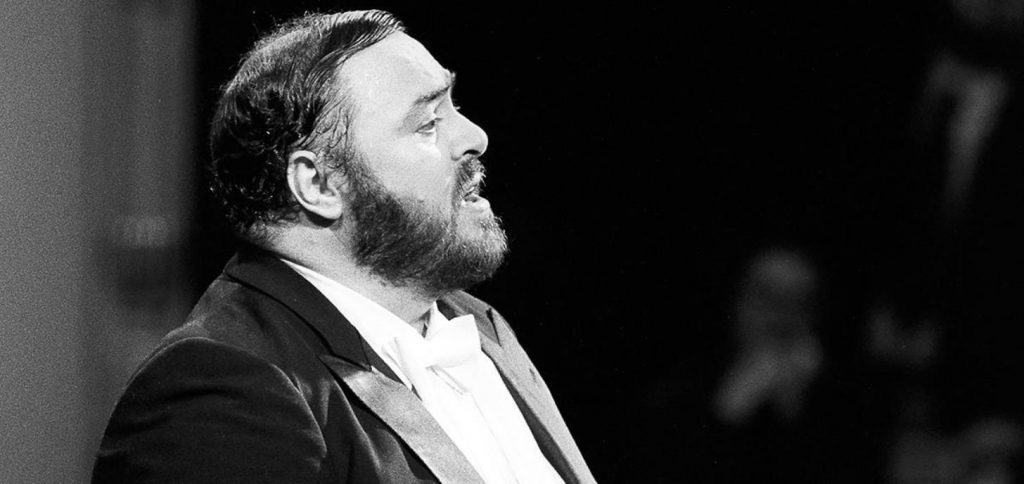 With talent of this calibre, it was impossible to separate Pavarotti from his characters. He gave power to his performances by embodying the characters to whom he lent his incredible voice. Only after the final notes of a song left his lungs would Pavarotti smile with the crowd. These distinguishing moments from his performances have been captured by editor Paul Crowder. They have been included to complement emotionally related stories from Pavarotti's loved ones who recall personal accounts and emotional resolutions upon the singer's death. The maestro's story is also well served by the film's chronology. Not unlike an operatic play, Pavarotti's story offers an arc of passion, love, loss, and, finally, redemption in the eyes of those most significant to him.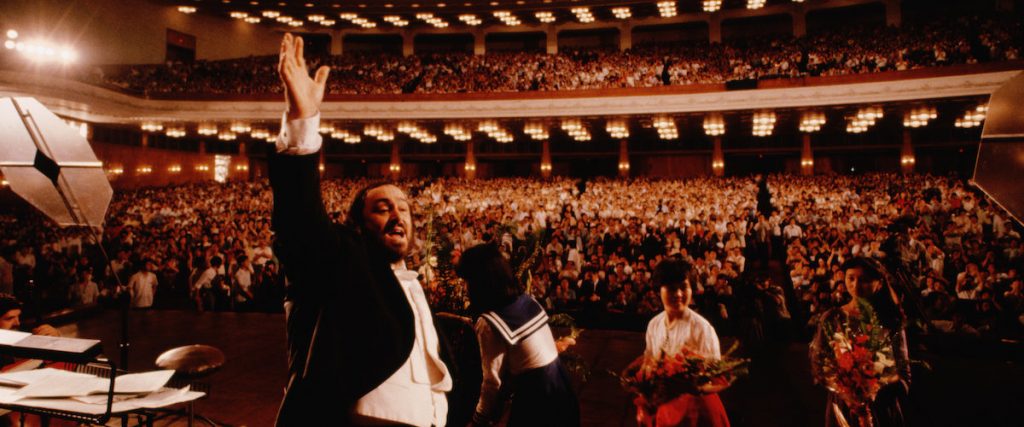 With this film, Ron Howard's talents as a director are confirmed by revealing the father, friend, and husband behind the performer who impacted the world through his unforgettable talent. Anyone with a passing knowledge of the gruelling life of a stage performer will be thrilled by the musical performances. Similarly, audiences first discovering Pavarotti are also given a glimpse into an artist achieving the impossible: a classical tenor transcending his own genre to unify differing cultures through a universal love of music. As such, Pavarotti is a moving experience for newcomers, opera fans, and music connoisseurs alike.
Summary: Pavarotti is a moving experience for newcomers, opera fans, and music connoisseurs alike.