Events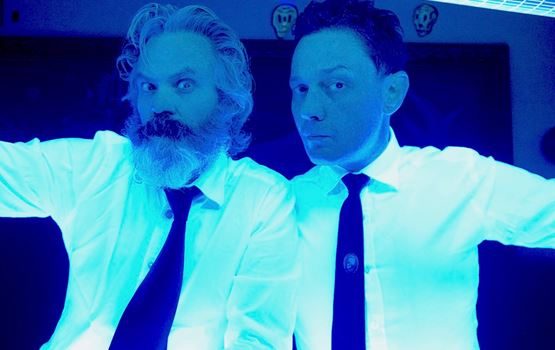 Published on February 5th, 2019 | by Admin
Paul McDermott and Gatesy Go Solo in Adelaide and Melbourne
Two of Australia's most adored singer-songwriters will lock harmonies and minds in unmissable shows in Adelaide and Melbourne this year.
Paul McDermott (Doug Anthony All Stars) and Steven Gates (Tripod) have been friends for 18 years, and singing together in private for five years. It's time for them to share.
The duo will be performing as part of the Adelaide Fringe Festival at The Garden of Unearthly Delights from Friday 1 March – Sunday 10 March, as well as a special show at the Melbourne Recital Centre on Saturday 13 April presented by Penney & Logan as part of the Melbourne International Comedy Festival. 
Best known as the middle-men of two of Australia's greatest musical-comedy trios, McDermott and Gates made their official debut as a musical duo at a one-off event at the 2017 Ballarat Cabaret Festival. That one-off spawned a sequel with a sold-out show at this year's Adelaide Fringe Festival, and subsequent performances before thousands of people at the Port Fairy and Woodford Folk Festivals. The poetry of their lyrics and the beauty of their voices have enthralled audiences, with demands for further shows coming from all corners of Australia.
So be sure to join Paul & Gatesy as they sing, saunter, cavort, haggle and harmonize…
Tour dates:
1-10 March – Fortuna Spiegeltent at The Garden of Unearthly Delights, Adelaide SA | Tickets
13 April – Elisabeth Murdoch Hall at the Melbourne Recital Centre, Melbourne VIC | Tickets
For more information, head to https://www.facebook.com/mcdermottandgates/