Blu-ray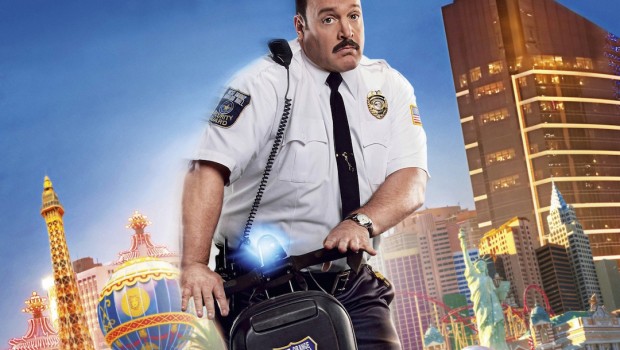 Published on July 15th, 2015 | by admin
Paul Blart: Mall Cop 2 – August 20, 2015
Universal Sony Pictures Home Entertainment is releasing Paul Blart: Mall Cop 2 on DVD, Blu-ray™ with UltraViolet™ & Digital from August 20, 2015.
Comedy veteran Kevin James (The King of Queens, Hitch) is back in action as mall cop Paul Blart in the outrageous comedic sequel, Paul Blart: Mall Cop 2. Directed by Andy Finkman (She's the Man, You Again) and co-produced by Adam Sandler (Billy Madison, Happy Gilmore), this hilarious second instalment also stars Raini Rodriguez (Austin & Ally, Girl in Progress), Daniella Alonso (One Tree Hill, The Hills Have Eyes II), Neal McDonough (Captain America: The First Avenger, Minority Report), David Henrie (Wizards of Waverly Place, How I Met Your Mother) and Shirley Knight (As Good As It Gets, Grandma's Boy).
After six years of keeping our malls safe, Paul Blart has earned a well-deserved vacation so heads to Las Vegas with his teenage daughter Maya (Rodriguez) for a security guard expo. But safety never takes a holiday and when Blart stumbles upon a heist he must answer the call and once again, save the day.
As a gang of criminals disguised as hotel employees plot to steal priceless works of art, Blart is left with no choice but to rise up to the challenge and thwart the bad-guys. With a combination of sheer luck, non-lethal equipment and killer segway moves, the clumsy mall cop and his daughter must work together to take down the thugs and dismantle the elaborate operation.