Events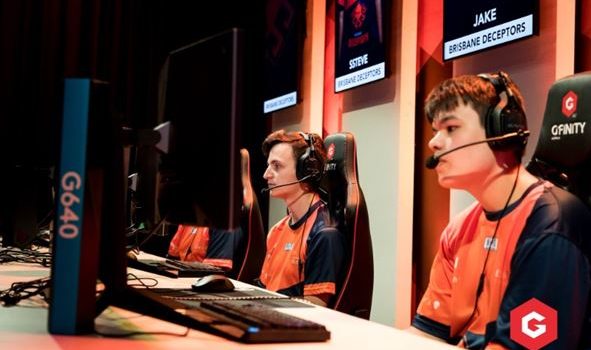 Published on November 23rd, 2018 | by Admin
Pathway to pro gaming made possible with the Gfinity Elite Series Australia
The Gfinity Elite Series Australia, presented by Alienware, this week approaches the halfway point of Season 2, and has continued to redefine esports pathways and broadcast since debuting in June of this year.
Six months since its first showing here in the ANZ region, the league is already proving to be a prime example of how to grow and support local esports scenes. The Gfinity Challenger Series, a testing ground for non-pro players looking to prove their worth, has been more successful than initially hoped, and the league is benefiting hugely as a result. Rookie and newly drafted players now regularly sit side by side with the pros: more than a third of players that have played in Season 2 were drafted players, with some teams comprised entirely of draftees.
Though it can be a challenge, allowing players to dive into the deep end of esports and play with ANZ's best is an opportunity rarely given. Developing their skills in an ecosystem like this allows plenty of room to improve and learn from more seasoned players. Brisbane Deceptors' Rocket League squad and Melbourne Avant's CS:GO teams are both made up entirely of draftees and have been putting on stellar performances against opponents. The Deceptors have found themselves with only one loss and tied for second place, while Avant CS:GO sits at the top of the table, undefeated.
"Results like that of Melbourne Avant are how we find the new stars of the ANZ scene. It keeps the player pool fresh, and gives the veterans new and varying competition to keep them on their toes and stay at the top of their game," said Dominic Remond. "These players vary in experience and age and come from all walks of life, brought together by a love of esports. We have electricians, high school students, tertiary students, a game designer, social worker, sports management staff and more, all playing under city based clubs in Season 2."
Another way that the Gfinity Elite Series Australia is boosting the local esports scene, is through their unique broadcast methods. Currently broadcast across Twitch, 10 Peach, YouTube, Twitter, and Facebook, the league is constantly seeking to expand their platforms to reach a wider audience. The approach is working, with Street Fighter V seeing a peak of over 7,200 concurrent viewers on Twitch alone last weekend.
"It's been great to see both new and old Australian and New Zealander esports fans embracing the Gfinity Elite Series Australia in 2018," said Dominic Remond. "There's plenty more to come in 2019 and beyond, and we look forward to continuing to deliver some of ANZ's finest esports competition to the community."
The remainder of Season 2's games will once again be played live in the HOYTS Gfinity Esports Arena in the Entertainment Quarter, Moore Park Sydney. Tickets for all matches will be available in the coming weeks at www.gfinityesports.com.au. All the live action action will be streamed at twitch.tv/GfinityAU and other platforms, with video on demand available afterwards. Rocket League is broadcast on 10 Peach each Sunday from 11am.
For more information on Gfinity Esports Australia, or the Challenger and Elite Series, head to  www.gfinityesports.com.au