PS4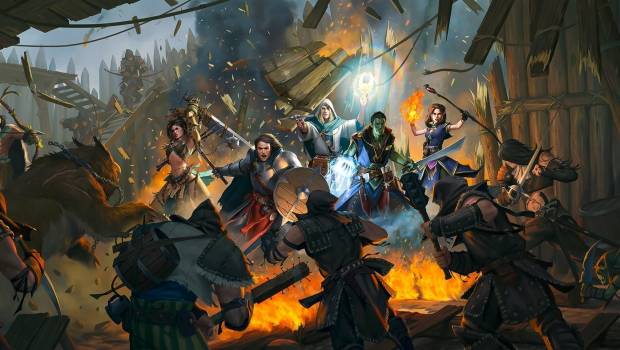 Published on August 24th, 2020 | by Alex Novus
Pathfinder: Kingmaker Definitive Edition PS4 Review
Summary: Pathfinder: Kingmaker Definitive Edition will give you hours upon hours of endless (almost) RPG enjoyment!
If you're in the market for a classic tabletop RPG, the answer may be here with Pathfinder: Kingmaker Definitive Edition that ports the PC version of this game onto the PlayStation with all the DLC. Featuring a strong Sword & Sorcery universe with all the clichés and villains thrown into the mix, the game is very reminiscent of Dungeons & Dragons as alignment plays a key component, including how you create your character and best of all, it will give you hours upon hours of RPG enjoyment as you battle your way through the Stolen Lands of Golarion in this challenging world steeped in history.
While the gameplay mechanics have a steeper learning curve than most games, the title does a good job at easing you into the basics and as you progress, the complexities will increase. However before jumping into the game, you must first create your character and like a classic tabletop game, you are joined by a small group of sometimes like minded individuals to take down a nefarious villains plus lots of subquests to be found along the way. The character creation tool is quite detailed as it allows you to fine-tune your avatar, including 15 different classes, subclasses and of course fantasy races. On there's over 1000 different abilities, skills and feats!
Although Pathfinder: Kingmaker Definitive Edition doesn't add anything new to the genre, these RPG tabletop games are generally less common on the PlayStation and as you explore the world, you will engage in all sorts of characters to complete quests, defeat enemies and level up your character plus lots and lots of combat. The game itself can be played like a classic turn-based game or you can play in real-time (aka Diablo) and both aspects work well, however turn-based does add more strategy to the mechanics, whereas real-time is a much faster experience with your companions attacking automatically.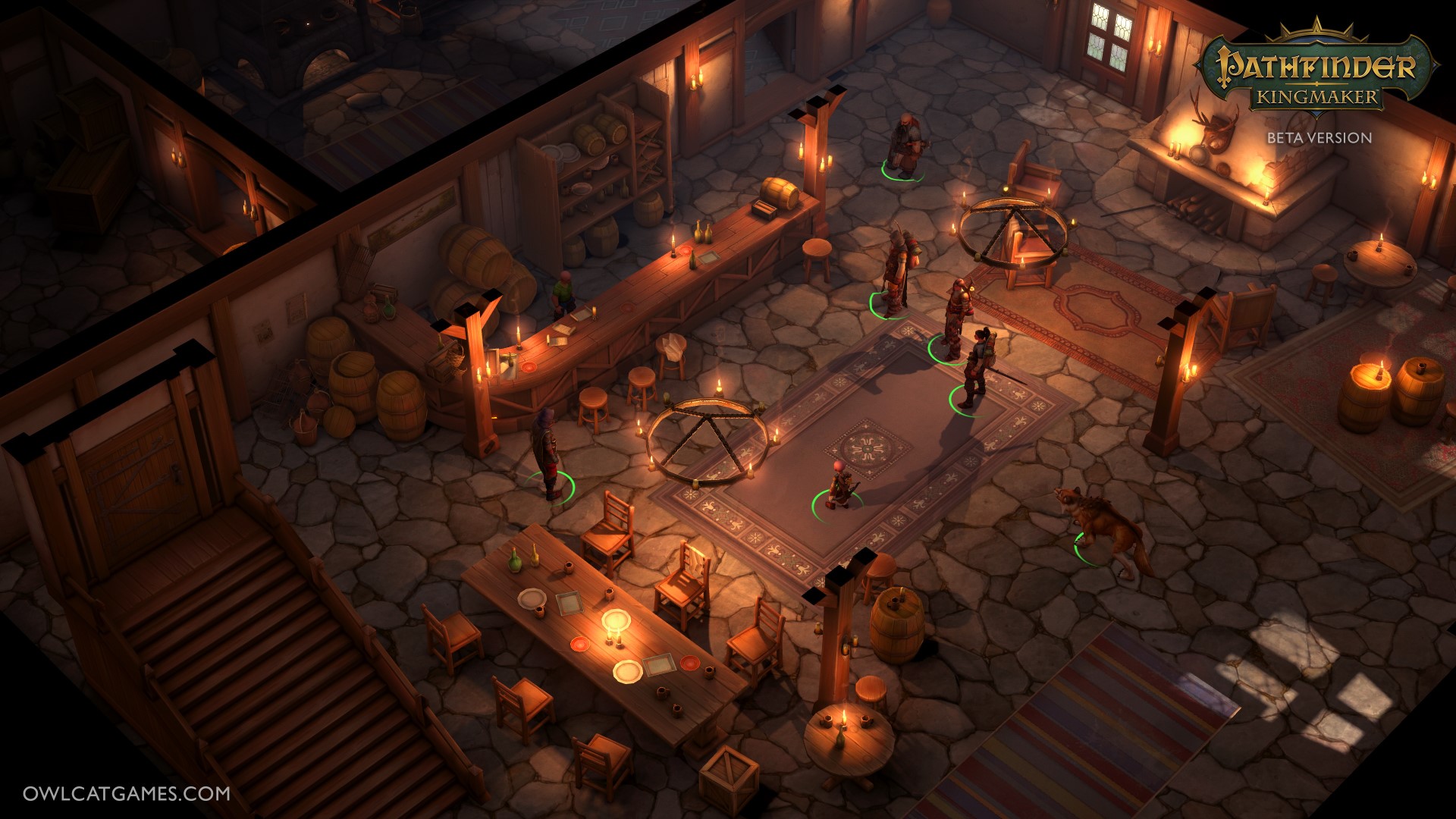 Turn-based also gives you limited moves as you hack 'n' slash, use spells, melee weapons, access items and all that classic RPG fun. Given that, the combat system is quite sturdy on the PlayStation. Adding to the mechanics is kingdom building! You can create your own buildings and towns in order to increase your dominance in the game and apart from standard buildings, you can build banks, brothels, hospitals, jails, gardens and as you can see, a large amount of variety. This really changes the dynamics of the game and is a nice distraction from the classic RPG element.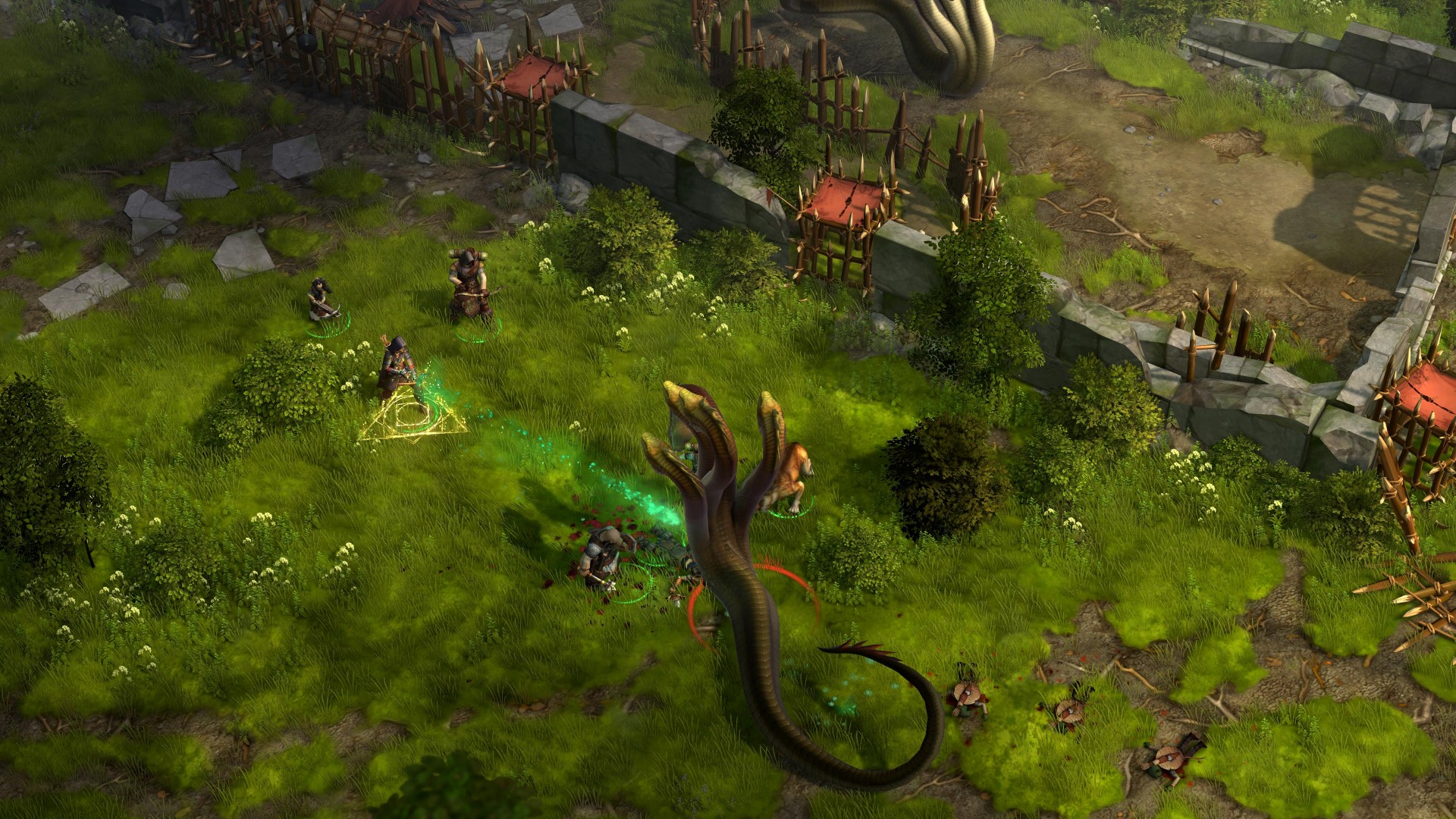 The DLC's included in the game add additional upgrades and options for the player such as new classes, weapons, enemies, environments and of course magic! Given the cost of this game, it definitely gives you great value for money that is quite a well-presented game from an indie company. Just a word of warning, the game does start a little slow but this is on purpose as they don't want to overwhelm the players but if you allow yourself some time, you will find Pathfinder: Kingmaker Definitive Edition quite a rich experience, even with the odd bugs here and there. Surprisingly, it works well on the Dualshock controller opposed to a mouse and keyboard on the PC.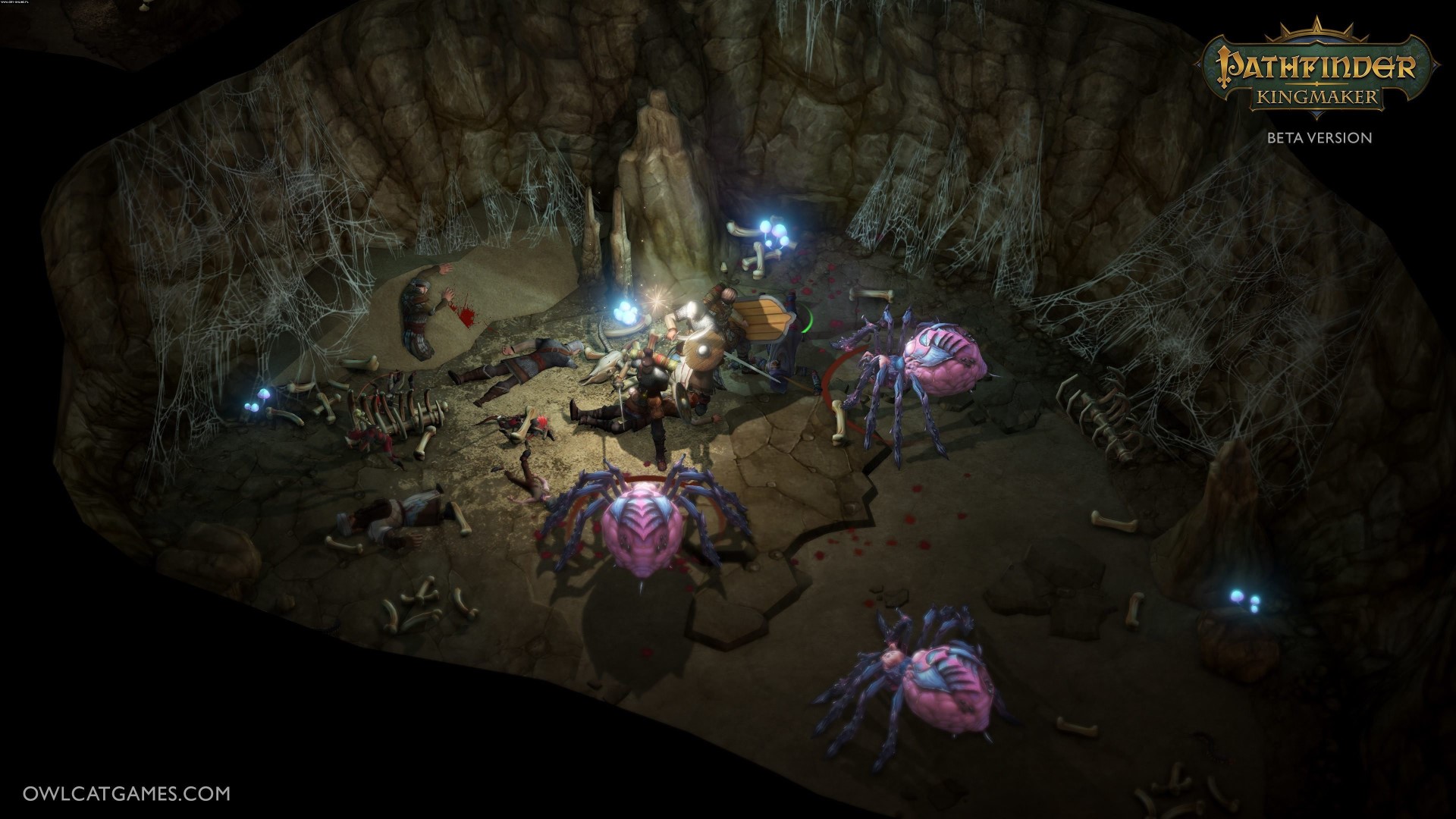 DLC Content

• Pathfinder: Kingmaker – The Wildcards
• Pathfinder: Kingmaker – Varnhold's Lot
• Pathfinder: Kingmaker – Beneath The Stolen Lands
• Pathfinder: Kingmaker – Bloody Mess
• Pathfinder: Kingmaker – Arcane Unleashed
• Pathfinder: Kingmaker – Royal Ascension
Graphics
Graphically, the title is a little dated in terms of design and detail, however some of the monster designs are fantastic such as the larger than life dragons. Environments are diverse and the lighting effects work hand-in-hand with the gameplay to create some immersive areas where you explore. The musical score is apt as are the sound effects but just because the graphics and audio can't compare to a Triple A game of 2020, fortunately the gameplay does make up for its at times lacklustre presentation.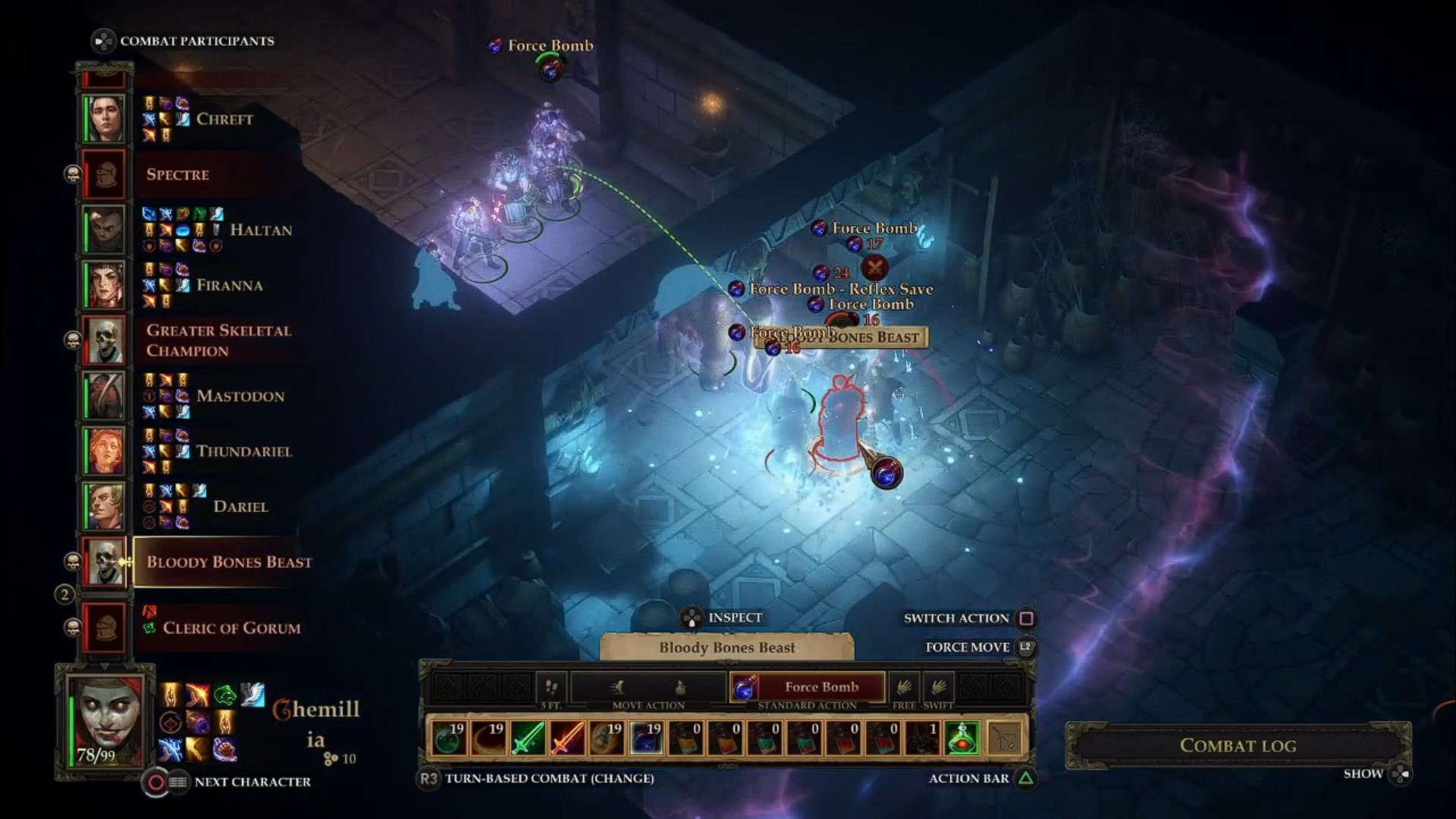 Final Thoughts?
If you're looking for an engaging tabletop RPG experience on the PlayStation 4, then Pathfinder: Kingmaker Definitive Edition is indeed that game with intuitive turn-based mechanics in a classic archetype setting. Definitely great value for money, especially in a world where we need to stay home at the moment due to COVID-19.
Check it out!
Key Features
• STORY RICH: In the world of Golarion, explore the Stolen Lands, a region that has been contested territory for centuries: Hundreds of kingdoms have risen and fallen in these lands.
• CONQUER: Conquer new regions as claim them as your own, carving your kingdom from the wilderness.
• CHARACTERS CUSTOMISATION: Create heroes (or villains) and customise your character choosing from more than 1000 different abilities, skills, and feats.
• FOCUS ON COMPANIONS: Meet with iconic characters from the Pathfinder setting itself in your journey. You'll need to decide who to trust and who to observe, as each companion has a plan, alignment and goals that may differ from yours
• KINGDOM BUILDING: Expand your Kingdom, opening up new territories and allowing you to build new towns and community.
• PLAY YOUR WAY (NEW): Choose your way to fight in real-time with pause or switch to turn-based mode to have better control over the fight placement.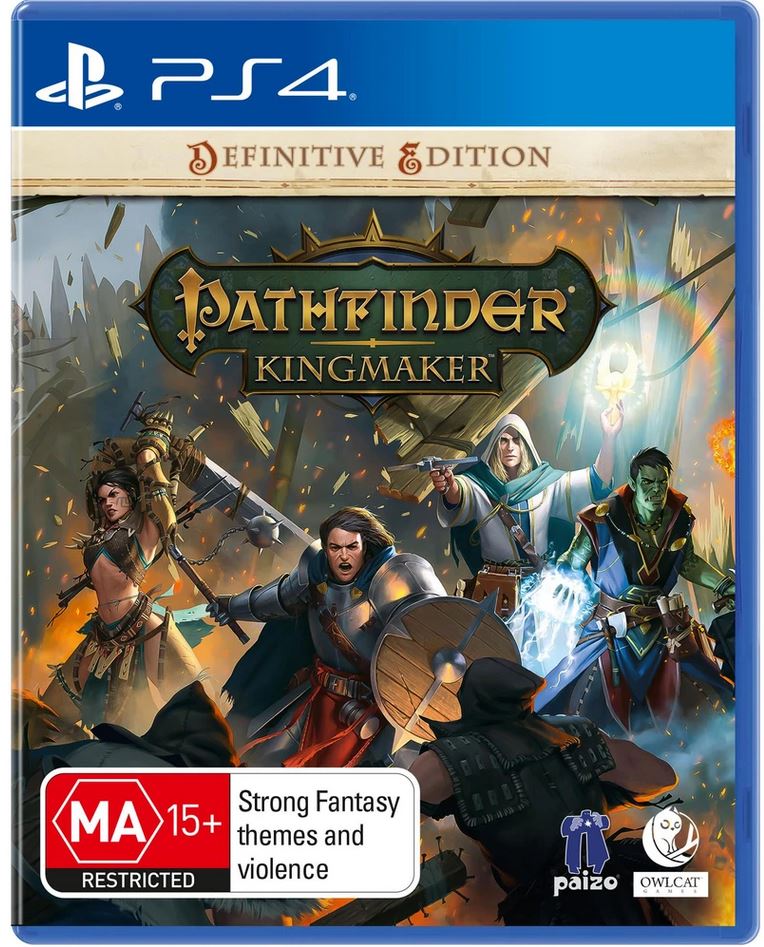 Game Details
Title: Pathfinder: Kingmaker – Definitive Edition
Platforms: PlayStation 4 / Xbox One
Genre: Classic RPG
Players: Single-player
Developer:  Owlcat Games
Publisher: Deep Silver
Age Rating: MA15+
Price: $69.99