Films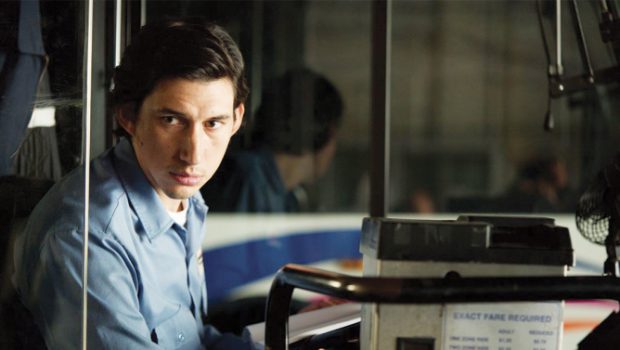 Published on December 29th, 2016 | by Damien Straker
Paterson – Film Review
Madman presents a film by Jim Jarmusch
Reviewed by Damien Straker on the 29th of December 2016
Produced by Joshua Astrachan and Carter Logan
Written by Jim Jarmusch
Starring Adam Driver, Golshifteh Farahani, Barry Shabaka Henley, Cliff Smith, Chasten Harmon, William Jackson Harper and Masatoshi Nagase
Music by Carter Logan
Cinematography Frederick Elmes
Edited by Affonso Gonçalves
Running Time: 118 minutes
Rating: M
Release Date: the 22nd of December 2016
With Paterson Jim Jarmusch wants us to embrace the banality of everyday life. It is a similar goal to what he set out to achieve with his vampire film Only Lovers Left Alive (2013). It was a deliberate rebuttal to the teen vampire saga Twilight (2008) because he made the genre highbrow and unique again by referencing classic texts such as 'The Great Gatsby' and had the action beats removed. This time his thesis is that movies can sustain themselves with no visible conflict and almost no action, only a man's everyday routine.
If this sounds daunting at nearly two hours long, Jim Jarmusch has landed a mini achievement: he has made an engaging film about a man's mundane existence, where the most exciting things seem like nothing at all and only happen around but not to the main character. Some will hate the film's cryptic, minimalist approach and its day-to-day structure, but I warmed to its originality and accepted the challenge of Jarmusch's concept; however, the film's stubbornness to entirely reveal its intentions and its perpetual love for poetry is both fascinating and bizarre.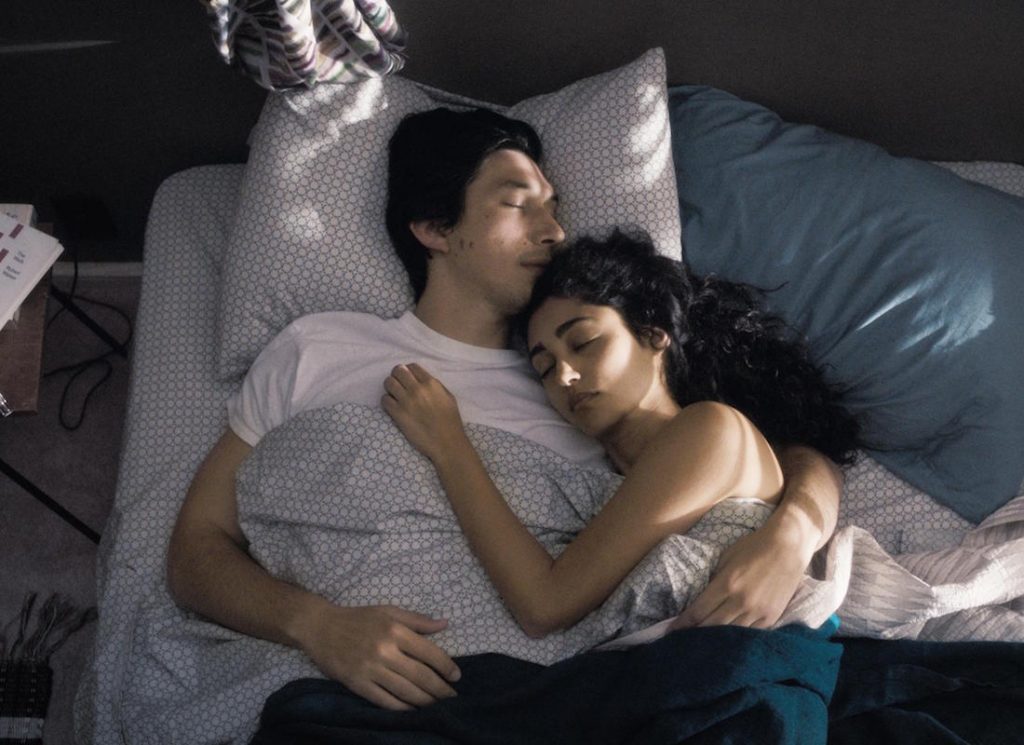 Adam Driver (Girls, Star Wars: The Force Awakens) gives a perfectly muted and subdued performance as Paterson, a man who lives in the city of the same name and routinely wakes up to his girlfriend Susan (Iranian actress Golshifteh Farahani) of a morning and their jealous dog Marvin (a star-making performance). The film is set over a single week, where Paterson sets off for work as a bus driver and then returns home of an evening to walk Marvin and stop off at a bar for a drink. It's the personalities around Paterson that become the plot; thankfully, these are all colourful characters and refreshingly played by African American actors. There's a bartender who's friendly to Paterson but likes playing chess by himself, and a couple who fight perpetually with one another without completely breaking up. Paterson also has a pessimistic boss who regularly tells him his life problems.
One day he talks to a freestyling rapper while waiting for his dry cleaning and he also meets a young girl who likes poetry as much as he does. Then there is Susan, an irritable character who is completely loving and affectionate, but spends all her time either baking for little money or concocting plans that will never eventuate, such as buying an expensive guitar in hope of becoming a world-famous country singer. She's also regularly encourages Paterson to share his work with others. The film's question is whether a man can distance himself from trouble or whether it will find him through minor incidents and the conflicting desires of other people.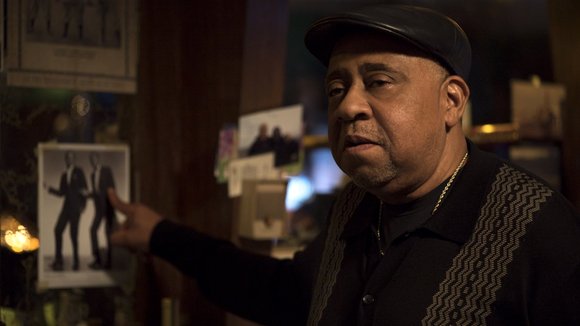 As Only Lovers was Jim Jarmusch's return serve to Twilight, this is his alternative to crud like Batman vs. Superman (2016); he rejects bombast and instead pairs the film back to its simplest element, playing the audience for fools as they wait for "something" to happen. It's a challenge to what we've been conditioned to expect in films. The ordinary or insignificant is meaningful in Paterson's world. One example: he continually rewrites a poem about a box of matches he finds in his house. In a funny deadpan voice over, he tries turning this into a poem for Susan. His interest in poetry is never unpacked if that were ever necessary. But through the pictures of him as a soldier, its interpretable that he now wants to live a peaceful life, free of conflict.
His desire for tranquillity is reflected in the film's highly symmetrical visuals and black and white decor (complimented by Susan's baking). A wide shot of the exterior of the house and an overhead shot of the couple in bed are both filmed with extended takes, no cuts. The extended shot duration compliments the film's psychology and structure of Paterson's cave of stability, which is unsettled by forces around him generating conflict. Once everything hits the fan in ways that seem big in Paterson's world, the character draws upon the work of William Carlos Williams, who asked: "Would I rather be a fish?" Is this Patterson asking himself if he would like to be someone else? Will he leave his partner? Since we never truly know what Paterson is thinking and feeling (just try deciphering the Japanese scene), this is what makes this film so challenging. The entire design thrives off its uniqueness and ambiguity, which is weird and frustrating—the very things that make it compelling all the same.
Summary: The film's stubbornness to entirely reveal its intentions and its perpetual love for poetry is both fascinating and bizarre.