Events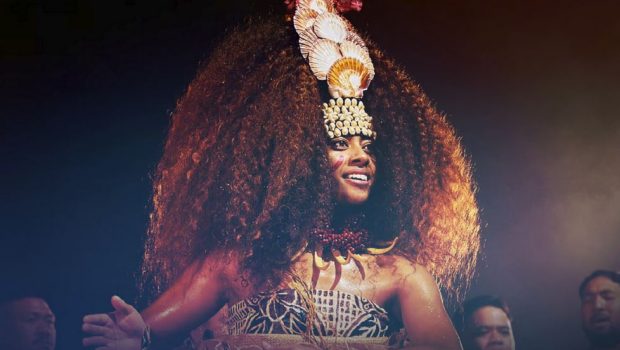 Published on January 23rd, 2023 | by Adrian Gunning
PASIFIX makes a massive return to the 'Bowl'
Gaba Musik is back with PASIFIX, a major contemporary all-ages music event celebrating the strength of the Pacific Islands for Live at the Bowl on 18 March.
PASIFIX is loaded with artists representing Oceania – including Creative Nātives featuring Jordyn with a Why, Chad Chambers and Hani Dread (NZ), Drill heavyweights HP Boyz & Lisi, OG of Polynesian hip-hop Kas tha Feelstyle (USA) and the soulful Lani Alo (NZ / Samoa).
Justin Wellington will be dropping his global phenomena "Iko Iko" alongside Sorong Samarai (West Papua / PNG) and Sprigga Mek (PNG) as well as features from Te Tangi O te Ka'ara, Spirit of Pasefika, choirs and more to come.
From fresh and urban to the ancient and traditional, Airileke, the Artistic Director of First Nation's owned and operated Gaba Musik has curated an assembly of celebrated artists and hidden gems from across the Pacific Ocean.
"International borders have opened up since the first PASIFIX in 2021, so we are looking forward to bringing artists from Aotearoa – New Zealand, Papua New Guinea and the USA," said Gaba Musik Artistic Director, Airileke.
"The line-up is bigger and better than ever before".
PASIFIX will combine a powerfully diverse harmony of Polynesian choirs to sweet island reggae, Aotearoa reggae, Ozzie Poly Drill and the tribal sounds of Papua New Guinea and West Papua.
Spectacular dance, log drumming and soulful choirs will bind the seams of the ancient to the modern, celebrating the cultural and contemporary artistic power of the Pacific Islands this March at the Sidney Myer Music Bowl.
"It's always a good thing to feel like your voice is represented, and cultures and identity are embraced and celebrated, without judgement…. Music is a powerful way of doing just that," said Airileke.
"It's incredibly enriching for the Pacific communities in Australia to see their own artists up on stage, speaking our stories and life experiences and delivering it at one of the greatest stages in the world – the Sidney Myer Music Bowl. I think it's also enriching for non-Pacific islander peoples to discover and celebrate the unique music from the Pacific."
Arts Centre Melbourne presents
PASIFIX
Curated by Gaba Musik, a First Nations owned and run company
Sidney Myer Music Bowl | 18 March | Gates 3:30pm
Creative Nātives featuring Jordyn with a Why, Chad Chambers and Hani Dread (Aotearoa / NZ)
HP Boyz (AUS)
Lisi (AUS)
Justin Wellington (PNG)
Lani Alo (Samoa – NZ)
Kas tha Feelstyle – (USA)
Airileke (PNG)
Sorong Samarai (PNG)
Sprigga Mek (PNG)
Te Tangi O Te Ka'ara (Cook Islands)
Brothers In Arms (West Papua – PNG)
Spirit of Pasefika
More to be announced ….