Games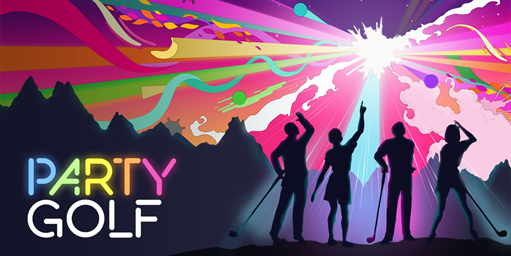 Published on October 20th, 2017 | by admin
Party Golf out now on Nintendo Switch™!
Party Golf is "less golf, more party" and now, the crazy competitive couchplay game is out now on the Nintendo Switch™!
Following a successful launch on PlayStation 4 and Steam in 2016, and its official selection in IndieCade 2017, Party Golf for the Nintendo Switch now brings new ways for friends to battle for the ultimate victory on the golf course.  Up to 8 players compete with each other to overcome the game's procedurally generated levels, its fast-paced physics, and some weird and very un-golf-like obstacles along the way (Are they…Bananas?!).
So grab some mates, grab your Nintendo Switch, and come and try the endless gameplay combinations that will stretch friendships and definitely cause some shouting along the way.
Party Golf was created as a competitive couchplay game for all ages and skill levels to enjoy.  With over a trillion gameplay combinations to try, there's definitely something in Party Golf for every player.  Party Golf's Lead Game Designer, Ian Lewis, says "we love that Party Golf has been played in lounge rooms and at parties all over the world, and now to have it on the Nintendo Switch which is the perfect platform for local multiplayer games, will only increase the places we will now hear the yells of excitement and frustration we love so much!"
Party Golf was created by the small team of Giant Margarita, located in Tasmania, Australia.  To learn more about Party Golf on the Nintendo Switch, please visit the game's official website (partygolfgame.com), check out the Nintendo Switch trailer (youtu.be/ZE7_3U7Cbsg).