Games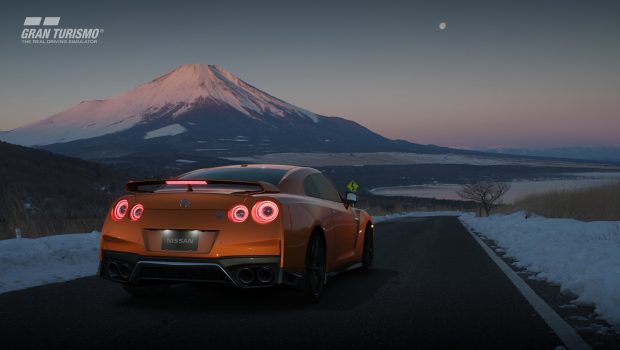 Published on March 7th, 2019 | by Admin
PARIS TO HOST THE LAUNCH OF THE FIA-CERTIFIED GRAN TURISMO™ CHAMPIONSHIP 2019 SERIES
Sydney, 7th March 2019 – Following an incredible debut, PlayStation®4 exclusive GT Sport™ is proud to announce Paris as the home for its first live event of the FIA Gran Turismo™ Championship 2019 Series.
Taking place at the Pavillon Gabriel, Paris on 16th March 18:00-20:00 CET and 17 March 14:00-1600 CET, 2019, the spectacle will see top performers from across the world return and go head-to-head for a chance to win a guaranteed place in the final later this year.
As last year, there will be two championships within the 2019 Series; the Nations Cup and Manufacturer Series, allowing competitors to race individually for their country (or territory) or as part of an international team for their chosen manufacturer, respectively.
The Gran Turismo Championship is certified by the Fédération Internationale de l'Automobile and celebrated its stunning inaugural season in 2018. It is returning this year to continue to recognise and showcase the best Gran Turismo™ racers from across the globe.
Kazunori Yamauchi, creator of the Gran Turismo™ franchise and President of Polyphony Digital Inc. commented: "I am thrilled to be bringing back the FIA-Certified Gran Turismo™ Championships. It is great to celebrate and connect all the wonderful, and incredibly skilled GT competitors from across the world, and what better way to do so.
"Last year was a great success and culminated in a nail-biting final in Monaco which crowned Igor Fraga (IOF_RACING17), Nations Cup Champion, whilst Lexus was driven to victory in the Manufacturer Series by Tyrell Meadows (GT_Academy2013), Vincent Rigaud (Oscaro_SkyPikmin) and Kanata Kawakami (Kawakana222). I am excited to see what this season has in store!"
Graham Stoker, FIA Deputy President for Sport, commented, "Last year, the FIA-Certified Gran Turismo Championships brought out exceptional skills from drivers all around the world, and confirmed that connecting the values of the Federation together with the growing discipline of digital motor sport was the right decision. I am sure that this season of competition will build on the strong foundations created in 2018, and the FIA is delighted to be supporting Yamauchi-san and the team once again in putting on another series of impressive live events. We genuinely believe this event can help shift gears and perceptions of online competition and continue to integrate this new and exciting racing landscape into the future of motor sport."
For the latest information on the 2019 FIA Gran Turismo™ Championships visit https://www.gran-turismo.com/world/gtsport/top/