Games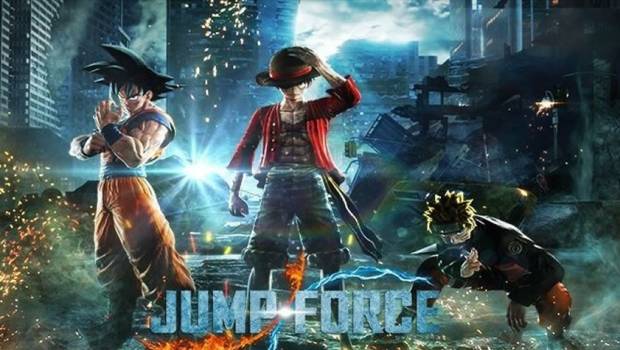 Published on October 26th, 2018 | by Admin
PARIS GAMES WEEK: JUMP FORCE RELEASE DATE CONFIRMED
BANDAI NAMCO Entertainment Europe is pleased to confirm that JUMP FORCE will be released on February 15th, 2019, for PlayStation®4 computer entertainment system, Xbox One and PC Digital.
Click here to watch the new Trailer featuring Ryo from City Hunter: https://youtu.be/lhTV727X_dg
Fans can now get a first glimpse of the box art, featuring DRAGON BALL's Goku, Naruto and ONE PIECE's Luffy.
Also revealed today is the Paris stage – the latest of JUMP FORCE's real-world stages. In a newly released trailer, the most romantic city on earth becomes the most dangerous, with mysterious elements from the Saint Seiya universe, such as the Clock Tower and the Twelve Temples, appearing in the French capital.
The trailer unveils new characters from two new manga brands to the game as well, Ryo from City Hunter, and Kenshiro from Fist of the North Star.
Ryo, equipped with his Colt Magnum, is a highly skilled gunman that rarely misses – as well as possessing extremely quick reflexes to dodge his enemy's attacks. Kenshiro, alternatively, is an immensely strong expert user of the Hokuto Shinken martial arts – able to target and defeat his opponent swiftly…and brutally.
JUMP FORCE will launch on February 15th, 2019 on PlayStation®4, Xbox One and PC Digital. For more information about products from BANDAI NAMCO Entertainment Europe please visit: http://www.JUMPFORCE-GAME.COM, https://www.facebook.com/BandaiNamcoEU, and join the conversation at https://www.twitter.com/BandaiNamcoEU.