Films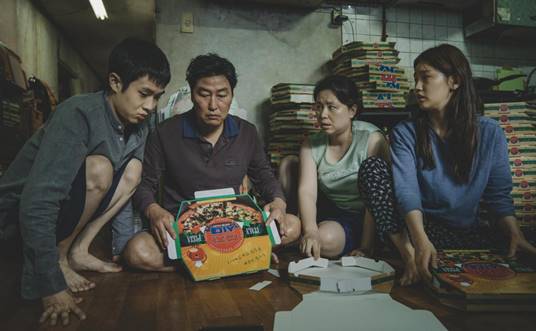 Published on February 13th, 2020 | by Damien Straker
Parasite Makes History at the Oscars, Expands to Over 90 Screens Across Australia
Almost 8 months after its theatrical release PARASITE expands to over 90 screens across Australia as the Box Office approaches $3 million
Bong Joon Ho's PARASITE made history at the 92nd Academy Awards® as the first non-English language feature film to win Best Picture. The film also took home the awards for Best Director, Best International Feature Film (previously Foreign Language Film) and Best Original Screenplay.
Bong Joon Ho won in every category he was nominated, tying with Walt Disney as the only person to win four Oscars® in one-night, which Disney did in 1954. "Thank you. I will drink until next morning, thank you," Bong said after winning Best Director, and specifically thanked fellow nominees and directing heroes Martin Scorsese and Quentin Tarantino.
PARASITE is still in cinemas nationwide and is entering its 34th week, the box office takings now at $2,902,481. This weekend it is expanding to over 90 screens (and counting), with select sites also showing the new black and white edition. The film has now released on DVD, Blu-Ray & digital platforms (including iTunes, YouTube and Google Play), marking a rare occasion when a film is broadly available to audiences around the country across both cinemas and home platforms.
Statement from Paul Wiegard, Managing Director, Madman Entertainment:
"PARASITE's Academy Awards® haul is monumental, being the first foreign language film to take Best Picture. We are incredibly proud to be representing it, as it is a singularly brilliant piece of filmmaking from one of the greatest filmmakers working anywhere in the world today. We hope it can act as a conduit to encourage audiences to seek out cinema that pushes boundaries stylistically or comes from cultures that they are less familiar with. Cinema can be a fantastic way of seeing ourselves and culture we know represented on the big screen, but equally it can open our eyes to other worlds and bring a sense of discovery."