Games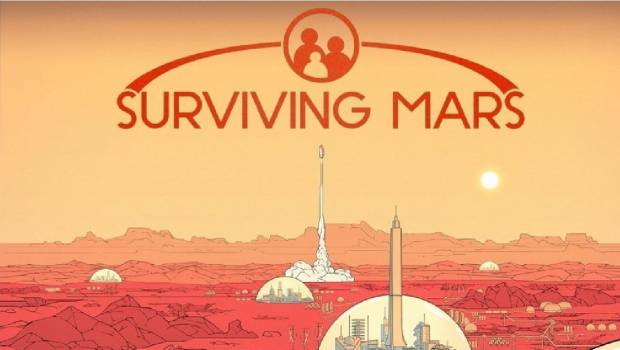 Published on March 27th, 2018 | by Admin
Paradox and Haemimont Allow Humans to Begin Surviving Mars Today
Sydney, Australia — 27th March, 2018 — Paradox Interactive, a publisher of games for audiences across all known worlds, today released Surviving Mars, a management-strategy game that challenges players to plan, build, and maintain a colony on the red planet. Created by Haemimont Games Surviving Mars tasks players with developing sustainable infrastructure on Mars, sending forth a brave team of colonists, and helping their population survive – and thrive. The game is now available on PlayStation®4 and Xbox One the All in One Entertainment System from Microsoft, at a suggested retail price of $59.95 on all platforms.
Paradox and Haemimont invite the bravest and brightest of humanity to accept the challenge and achieve their dreams.
The possibilities can be seen in a new trailer for Surviving Mars here
Players of Surviving Mars will begin with the very first rovers and supply drops to the construction of suitable habitats for brave settlers from Earth, followed by maintaining a safe and satisfying life for their colonists.
The game includes:
Build a Sustainable Future on Mars: Building on a planet not fit for human life challenges you to build a smart, functional colony. Planning isn't about traffic jams; it's about basic necessities of life. There's never a good time for your air supply to have a power failure!
Individually simulated colonists: Each colonist is a unique individual with problems and strengths that influence other colonists. Things can get "interesting" if your chief scientist develops alcoholism after one too many long nights in the lab. Create societies that value science over everything else or attempt to engineer utopia among the stars.
Exploration of Mars' secrets: Inspired by the classic sci-fi of Asimov and Clarke, Surviving Mars holds many secrets. During each playthrough, players may encounter one of Mars' individually crafted mysteries. Will those floating entities bring your colony great fortune, or terrible ruin?
Future-ready features: Surviving Mars includes native 4K support on both the Xbox One X and the PlayStation®4 Pro.