Games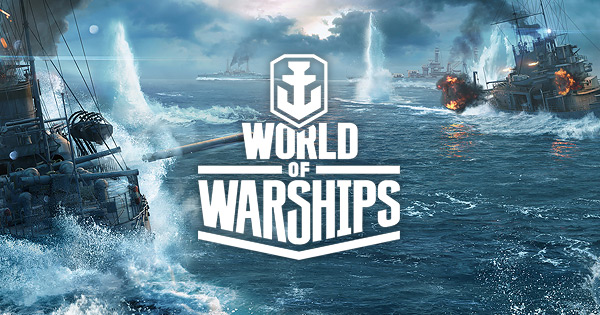 Published on August 14th, 2017 | by admin
Pan Asian Warships launch on World of Warships
Unique multi-national tech tree first to launch in naval title

Free-to-play naval action MMO, World of Warships, is launching a unique multi-national tech tree first, with the launch of Pan Asian Warships from China, Thailand, Indonesia, Taiwan and South Korea.
World of Warships, which plunges players into the world of the most devastating sea battles of the 20th century, gives players several types of combat vessels at their command, including aircraft carriers, powerful battleships, versatile cruisers and light and agile destroyers. Each warship has its unique combination of firepower, speed, armour and endurance.
Hisashi Yaginuma, World of Warship APAC Publishing Producer, says current and new players of World of Warships will have a new array of powerful destroyers to choose from.
There will be ten Pan Asian Warships available:
• China's Fu Shun, the Soviet's former Project 7 class destroyer
• Thailand's Phra Ruang, initially set ashore as HMS Radiant and later transferred to the Royal Thai Navy
• Indonesia's Gadjah Madah, initially built as a British N-Class Destroyer, HMS Nonpareil, later transferred to the Royal Dutch Navy, then sold to Indonesia and renamed
• South Korea's Chung Mu, previously the Fletcher class Destroyer USS Erben and introduced as South Korea's first DD and reached significant military achievement until 1983
• Taiwan's Japanese ex-Namikaze Shen Yang; ex-US Gleaves class destroyer USS Macomb renamed to Hsien Yang; USS Brush Allen M. Sumner-class destroyer, Hsiang Yang; Long Jiang, Jian Wei and the Cheng An initially built in Japan as the coastal defense ship, Kaibōkan, type D №40". The Kaibōkan and the coastal defense ship type D №40 are the specific Imperial Japanese Navy designations.
Hisashi says another exciting addition to World of Warships is the launch of Unique Commanders.
"Unique commanders will be different to traditional commanders, as they will have special skills, such as Concealed Reserves. Japanese Marshal Admiral of the Navy and WWII commander-in-chief of the Combined Fleet, Yamamoto Isoroku, will be the first Unique Commander available.
"To acquire Yamamoto Isoroku in game, players will have to play 'Yamamoto Isoroku' historical missions, collect the commander's special items and have a minimum account of level nine," said Hisashi.
For more information on World of Warships and Pan Asian Warships, visit https://worldofwarships.asia/