Games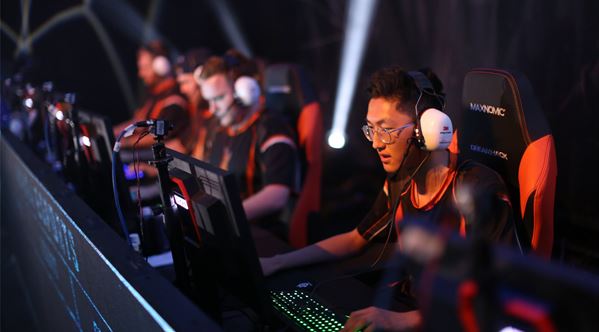 Published on September 25th, 2017 | by Admin
Paladins Teams Announced for Hi-Rez Oceania Championships at PAX Australia
September 25, 2017 – Melbourne, Australia – The teams, Kanga Esports, Outlaws, Amigo 5, and Rune Platebody G (RPG), have qualified for the regional championships at PAX Australia, through Phase 2 Finals of the Paladins Global Series (PGS) which aired last Friday. The PGS is a 10 month worldwide community tournament series with a total prize pool of USD$350,000. For Australian and New Zealand players it has a total prize pool of USD$70,000.
Reigning champions Kanga Esports have represented the region several times at international competitions and are currently ranked 4th in the world. Outlaws, their long time rivals, were the first team from this region to take a game from Kangas, and achieved this feat at the Hi-Rez Oceania Mid-Year LAN earlier this year (under the team name Kings). Amigo 5 and RPG are new teams who have been proving themselves consistently in the PGS, and are poised to cause an upset at PAX.
These teams will now face off on Saturday 28 October at PAX Australia on the PAX Arena Stage. The winning team will take home the lion's share of the $15,000 prize pool and also earn the chance to compete in the World Championships, at Hi-Rez Expo 2018 in Atlanta, Georgia.
Watch the finals live on Saturday the 28 of October from 10am, at:
https://www.facebook.com/paladinsgame
https://www.twitch.tv/paxarena
PGS Oceania matches are broadcast as part of a global calendar of Paladins competitive matches on Facebook, and are played and broadcast weekly.
Watch Fridays 7.30pm AEST at https://www.facebook.com/paladinsgame/.
Aspiring teams can sign up for PGS OCE at http://bit.ly/OCEPGSREG