Games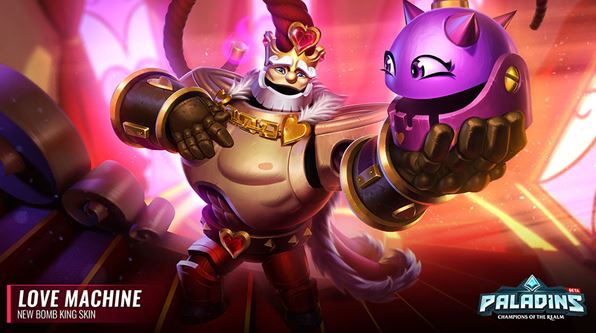 Published on April 9th, 2018 | by Admin
Paladins Releases New Champion: Khan
April 9, 2018 – Melbourne – Khan, Primus of House Aico, will enter the Paladins Realm April 11 on PC. This imposing Frontline Champion overpowers his opponents, grabbing and locking people down, forcing them to submit to his will. Khan is a central figure in the ongoing Siege Of Ascension Peak event, and players have learned more about his lore through the event cinematic.
"Khan is a juggernaut on the battlefield. He's heavy, he's imposing, and he's a blast to play," said lead Paladins designer, Garrett Martini.
Khan's Commander's Grab ability allows him to surge forward, grab, stun, and throw the first enemy he contacts. His ultimate, "Overpower," allows him to target one enemy and drag them to him. He moves his powerless victim as he sees fit, and sends them flying with a mighty blast. His weapon is the heavy repeater pistol, custom-designed to handle the recoil of firing large, high-impact rounds.
The Siege of Ascension Peak event continues with the addition of this new Magistrate Champion. Khan will appear as a playable character in the mini-mode starting in Update OB69. Players will get the chance to experience Khan's playstyle free if they join the mini-mode as a frontline on the Magistrate side.
For the occasion of OB69, the Valentine's Day chest will return to the Realm with 2 new skins. Carnival Ying and Love Machine Bomb King are ready to celebrate OB69 in style.
Paladins Update OB69 will be live on PC on April 11, and is anticipated on consoles April 18.