Games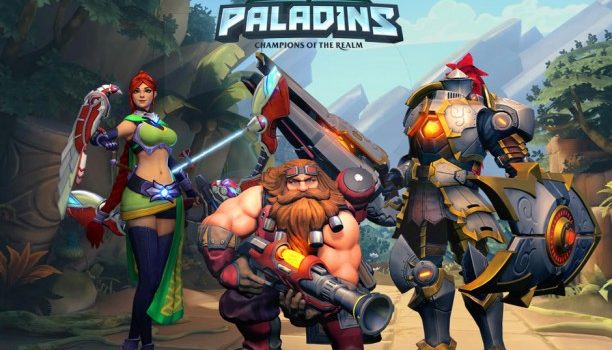 Published on November 16th, 2017 | by Admin
Paladins: New Champ, New Skins. From a realm, far, far away.
Paladins continues to release loads of new content, and this week Vivian The Cunning joins the ever growing cast of Champions.
Vivian's abilities are all about outwitting her enemies with ancient technology then destroying them with a relentless barrage of firepower.
Players can check out the Champion teaser video for Vivian here, and discover all the new content of today's update in the Patch Notes.
The latest damage champion, Vivian marks the 14th new champion to be released this year alongside months of Paladins updates that have given players loads of new skins, new weapons, new maps, and new mounts.
Dark Lord Torvald. Something, something, collection complete.
New Skins! Punish foes and strike down your enemies
In addition to the release of Vivian, some awesome new skins have been released, from a realm far, far away, and a hot kitchen.
Dune crawler Cassie and Dark Lord Torvald are sure to be popular among fans in the lead up to the holiday season. Crime Fighter Sha Lin will be swinging into action, ready to punish foes. An automatic choice for when it's getting too hot in the kitchen.
Dune Crawler Cassie is on a diplomatic mission, to kick arse and take names.
Crime Fighter Sha Lin isn't blind to his timeliness with an upcoming Netflix binge in your future.
Want to play, we got you!